World Travel Catering & Onboard Services Expo (WTCE) is returning to the Hamburg Messe for its first face-to-face event since the start of the COVID-19 pandemic to celebrate its 10-year anniversary.
The leading global event for inflight catering, onboard services and passenger comfort will take place on 14-16 June 2022 and focus on enabling the industry to accelerate its recovery, develop sustainability solutions and enhance the passenger travel experience.
Attendees from the leading global, regional and low-cost global airlines, rail companies and international caterers including dnata, Newrest, SATS Catering and LSG will reunite in Germany for what is set to be the most important event in the exhibition's decade-long history. WTCE will provide visitors with hope for the future, as it delivers exclusive industry insights, product and service innovations and contacts that will drive the recovery.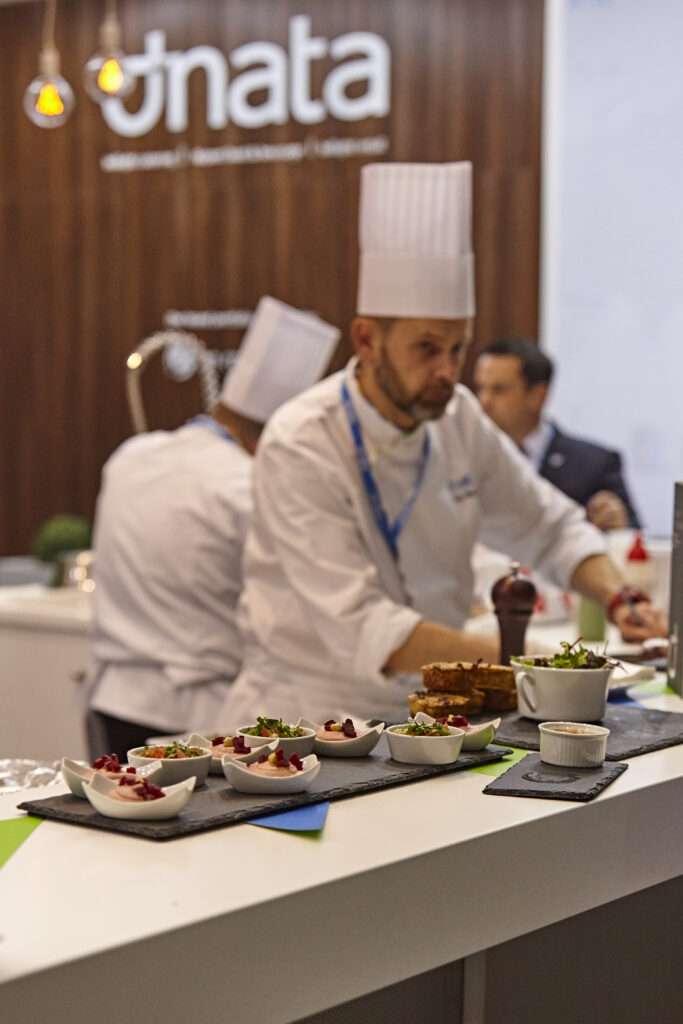 Reconnecting the industry, in person
To enable the industry to make up for lost time and meet the right people, create new relationships and find the right products, at this year's event, the organisers are launching a new online tool that will enable visitors and exhibitors to efficiently arrange the right meetings ahead of time. WTCE Connect will match visitors with products and suppliers based on their registration responses, as well as enable them to search for who they would like to meet and request time with them at the show. It means attendees from across the value chain can arrive with a focused schedule and make the most of every opportunity to reconnect with the companies that will make a difference to their business.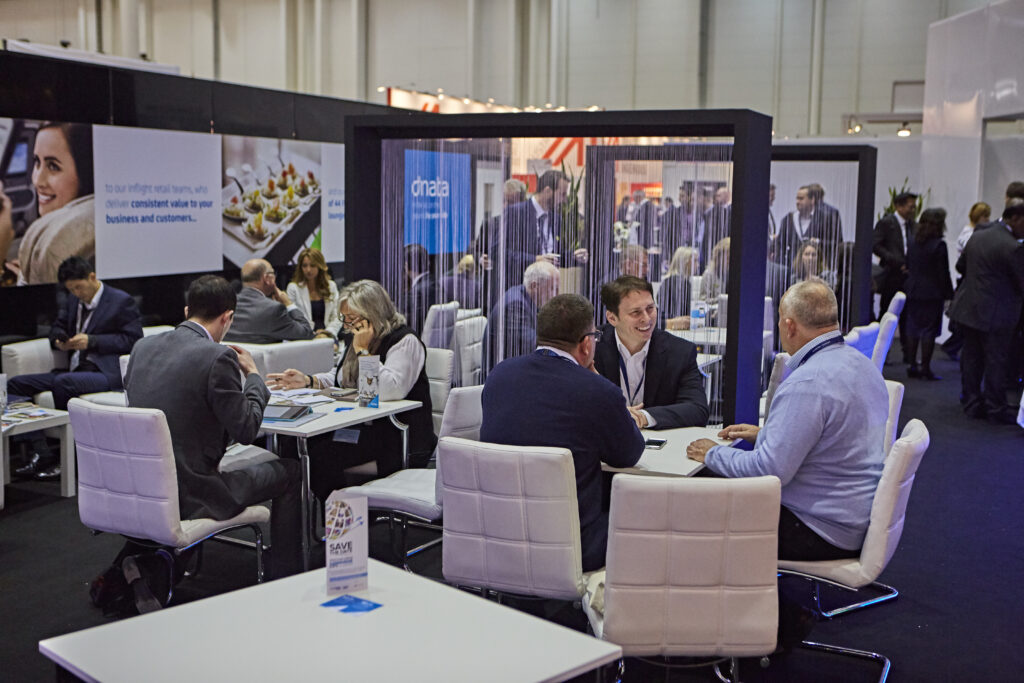 Driven by innovation
With just over three years since the last in-person event, this year's exhibition is set to be a hotbed of innovation, with an array of future-focused products and services showcased on exhibitor stands. The world's major airlines and rail companies are now firmly focused on recovery, meaning all eyes will be on the most inspirational and exciting new solutions that can help them rebuild their businesses. This includes companies such as German-based technology company Omnevo who will exhibit at WTCE for the first time, showcasing their omnichannel solutions that can help airlines understand their customers and drive more ancillary revenue.
Alongside on-trend food and drink products – including fully prepared meals, meal components, snacks and beverages – other onboard solutions are expected to be popular once again. The COVID-19 pandemic has left a positive legacy when it comes to cleanliness, meaning amenity and hygiene solutions, such as Bayart Innovation's silver ion face masks, along with other products to improve overall sanitisation in the cabin will also draw in those visitors looking for ways to attract customers in the new 'normal'.
The EU Single-Use Plastics Directive and changing passenger expectations will also place more responsibility on the airlines to focus on sustainability as a key issue, with returning exhibitors such as Monty's Bakehouse offering sustainably packaged solutions, as well as a host of new exhibitors like Cyclups Creation BV from the Netherlands offering 'plantastiq' compostable wheat-based straws and cutlery, Sier Disposables offering creative sustainable disposables, and Eco-Material Co Ltd from Taiwan offering molded pulp foodservice and packaging products.
Visitors can expect to see a host of returning exhibitors including Linstol, Frankenberg, Portfolio Partners and Formia, as well as a multitude of new brands who will be making their debuts at the 2022 show. Among the new ones this year will be For Aisha with their dairy-free, halal baby food, gourmet popcorn brand 4700BC Popcorn showcasing flavours from Mocha Walnut to Hawaiian BBQ Cheese, and Coconuts Organic with their exceptional vegan ice cream.
Co-located with the industry-renowned Aircraft Interiors Expo (AIX), WTCE will be found in Halls A1, A2 and A4 of Hamburg Messe. Together, the events will provide passenger experience professionals with a unique opportunity to identify new products and solutions throughout the cabin, all under one roof.
Invaluable insights
At the heart of WTCE will be the Taste of Travel Theatre, with a fantastic line-up of expert advisors, chefs and consultants. In association with Onboard Hospitality Magazine, the daily sessions bring together a host of experts to help visitors understand the macro trends that will affect their organisation in the coming year, and how they can flex their business to meet changing passenger demands.
The 2022 line-up will delve into important topics including sustainability and passenger personalisation in particular. It will also feature live demonstrations from the world's leading chefs and exclusive presentations from top passenger experience professionals and experts in these areas. More details will be released in the coming months.
Visitors can also learn more about current trends affecting other areas of the aviation industry at the co-located Passenger Experience Conference, which takes place one day before WTCE on 13 June 2022. These sessions, covering a whole range of issues and challenges, will provide visitors with the opportunity to immerse themselves in new ideas, innovative solutions and the next steps in the evolution of the passenger experience, on-board environments and services.
For those visitors wanting to gain even greater insights into other aspects of the aviation sector – from cabin interior industry experts, AIX's educational programme will run in parallel to WTCE and provide experience, case studies and insight to help solve the very latest industry challenges.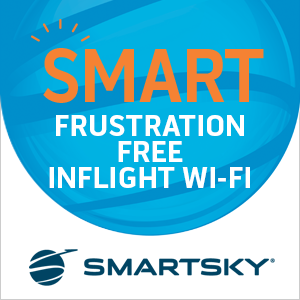 Celebrating a decade of WTCE
In celebration of the exhibition's 10th anniversary, the organisers will also be running a host of exciting initiatives to mark the milestone. These are set to include 'Onboard Icons' in recognition of the 10 most influential people in the sector – as voted for by the industry – and a showcase of 10 of the 50+ companies who have exhibited at WTCE since 2012 and have successfully developed their businesses in the onboard services industry over that period.
All visitors and exhibitors will also be invited to the free-to-attend Drinks Reception, which will once again present the perfect opportunity for individuals to network. Sponsored by Heineken, the event will take place on the evening of Wednesday 15th June on the Taste of Travel Theatre, providing yet another chance for attendees to meet new contacts and discuss opportunities to increase passenger satisfaction and generate revenue onboard.
WTCE Event Director Polly Magraw commented: "I think I speak for the whole industry when I say that we are extremely excited to be returning to Hamburg for our first in-person WTCE event since 2019 and I'm sure exhibitors and visitors alike are looking forward to meeting face-to-face once again. The COVID-19 pandemic has had a devastating impact on the onboard hospitality sector and while we are seeing some signs of recovery, it has never been more important to get the industry together again to reconnect, rebuild and re-evaluate priorities to really accelerate recovery for the future."
For further information or to register for the event, visit https://www.worldtravelcateringexpo.com/en-gb/visit.html?utm_source=press_release&utm_medium=webl&utm_campaign=registration_live&utm_content=&utm_term=
About RX (Reed Exhibitions)
RX is in the business of building businesses for individuals, communities and organisations. We elevate the power of face to face events by combining data and digital products to help customers learn about markets, source products and complete transactions at over 400 events in 22 countries across 43 industry sectors. RX is passionate about making a positive impact on society and is fully committed to creating an inclusive work environment for all our people.  RX is part of RELX, a global provider of information-based analytics and decision tools for professional and business customers.
About RELX
RELX is a global provider of information-based analytics and decision tools for professional and business customers. The Group serves customers in more than 180 countries and has offices in about 40 countries. It employs over 33,000 people, of whom almost half are in North America. The shares of RELX PLC, the parent company, are traded on the London, Amsterdam and New York Stock Exchanges using the following ticker symbols: London: REL; Amsterdam: REN; New York: RELX.  The market capitalisation is approximately £33bn,  €39bn,  $47bn.*
All images credited to WTCE