US start-up Breeze Airways promises to offer its Airbus A220-300 passengers "some of the highest speed connectivity in the air for the lowest price", the low-fare carrier told Runway Girl Network after selecting Viasat's Ka-band satellite-supported onboard Internet solution for its entire A220 fleet.
In a statement, the two companies confirmed that Breeze's first Viasat Ka-fitted A220 is expected to enter service in October of this year, roughly five months after the carrier's planned May launch of A220 operations on existing routes and its late-May introduction of brand new routes.
The A220s, Breeze said today, will ply new services linking the east coast with San Francisco, Los Angeles, and Las Vegas. New cities to be added in the east and southeast include: Jacksonville, Fort Myers and Sarasota/Bradenton, Florida; Savannah, Georgia; Nashville, Tennessee; and Syracuse, New York.  
While passengers will be able to enjoy high-quality streaming and Internet speeds on the A220s, Breeze's vision for IFC goes further. "It will enable us to offer a fully-integrated and seamless experience through the Breeze app, giving our guests unparalleled access to a wide array of personalized services and options," teased Breeze founder and CEO David Neeleman.
In terms of Wi-Fi pricing, Neeleman confided during a recent interview in Charleston, South Carolina that management hasn't decided on the exact details yet. "Obviously, I lean towards getting the value of what we are paying for on the flight. I think Delta's got a pretty good model where it's 5 bucks," he said.
Breeze sells snacks and beverages onboard, and its tablet-carrying crew will be connected. But supporting real-time credit card transactions isn't "the governing factor" for adopting high-speed Internet, said Neeleman. Rather the focus is "customer service".
The carrier has taken delivery of two A220s from an 80-strong order, and also holds options for 40 more of the type. Its deal with Viasat is for the complete A220 fleet.
"Specifically, for their expanding network and transcontinental routes, we can deliver the industry's fastest in-flight connectivity service — even for bandwidth intensive applications like streaming video, which dominate Internet traffic today," said Viasat vice president and general manager, commercial aviation Don Buchman in a statement.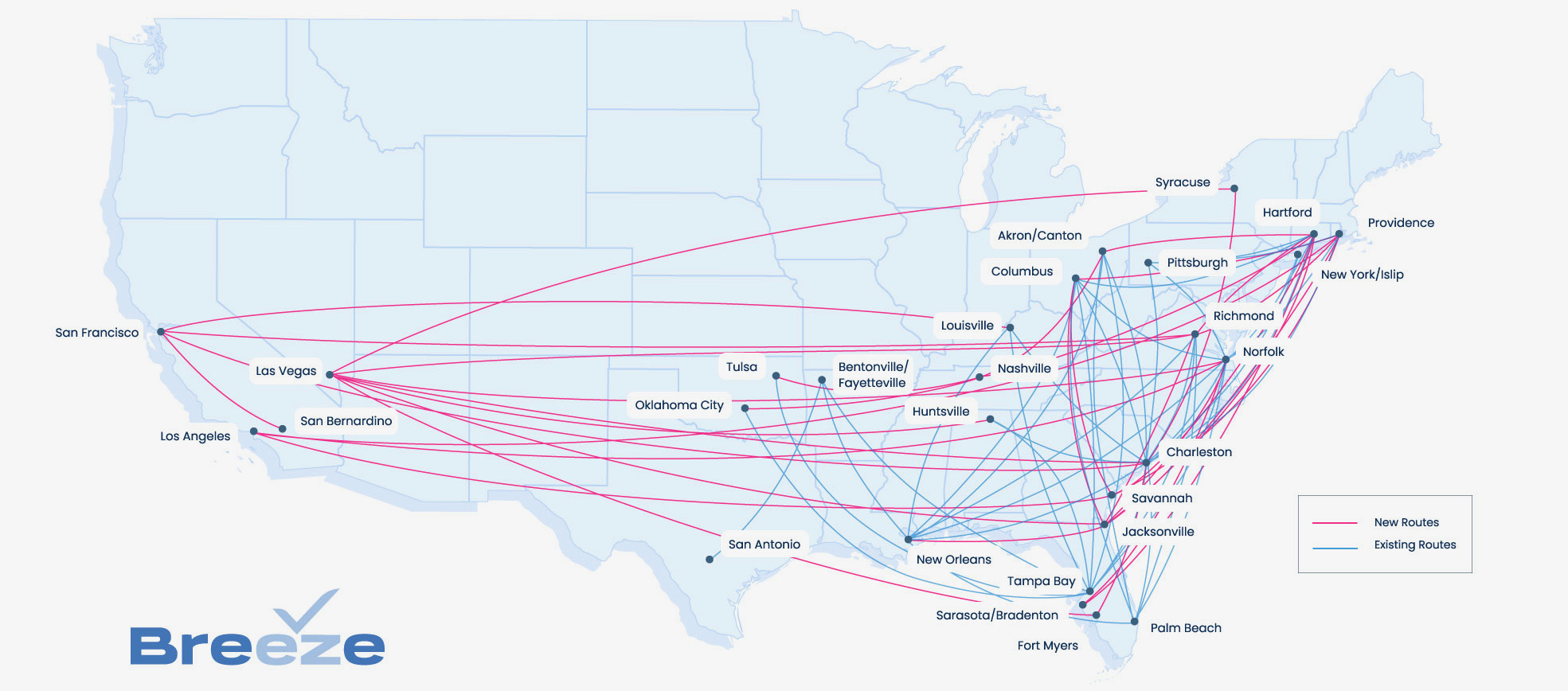 Neeleman is keenly aware of the value of product differentiation. When he launched JetBlue Airways in 2000, he set the carrier apart from its rivals by offering free live television via seatback screens.
In 2013, years after Neeleman's exit, JetBlue turned to Thales for a Viasat Ka-powered service that enables free streaming Internet for passengers. JetBlue is widely viewed as having set the standard for IFC in the industry.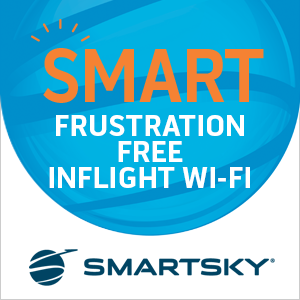 Breeze follows yet another Neeleman-founded airline in choosing Viasat Ka for its onboard Internet, Brazil's Azul, which not unlike JetBlue offers a free browsing tier to passengers in addition to providing live television.
It would be logical for Breeze to offer a free tier of connectivity to customers of its 'Nicest' fare, which includes a first class seat on the A220s. But when pressed by RGN for pricing details, a Breeze spokesman said this morning: "Too early on all that except to say: we will offer some of the highest speed connectivity in the air for the lowest price."
In simple terms, Breeze wants to make travel more digitally accessible and seamless. A sleek app and high-speed connectivity on the A220s are core aspects of that plan. AC and USB power will also be available at every seat aboard the A220.
"We identified a natural partner in Viasat — not only in the performance, speed and satellite capacity advantage, but as a great cultural partner in the way we both seek to prioritize the digital experience," said Neeleman.
Related Articles:
Featured image courtesy of Breeze Airways