Traveling on an itinerary that includes flights on both Aeromexico and Delta is getting easier thanks to seamless technology introduced by the two SkyTeam member airlines. Travelers can now check in digitally and get their boarding passes through either airline's self-service channels, then go directly to security without needing to use a kiosk or see an agent, offering a faster, touchless airport experience.
Aeromexico and Delta are the first members to implement the alliance-first technology powered by SkyTeam's Digital Spine. The innovation connects the two airlines' digital systems, making it easier than ever for travelers on multi-carrier itineraries. Customers can check-in via either airline's self-service channels, regardless of which airline is operating the flights.
It is estimated that the use of seamless technology between Aeromexico and Delta will positively impact more than 50,000 customers each month, helping to reduce stress and minimize queues at the airport. Aeromexico customers traveling on Delta were the first to experience the touchless travel technology last year. Since then, more than 300,000 customers have already successfully used the service, paving the way for a wider rollout of the technology across more SkyTeam members in 2022.
An example of how SkyTeam's seamless check-in technology hub works:  
A customer purchases a Delta ticket from Mexico City to Raleigh-Durham via New York-JFK.
The first flight is operated by Aeromexico. Delta operates the second flight.
Thanks to the new technology, the customer can use the Fly Delta app or delta.com or the Aeromexico app or aeromexico.com to check-in for both flights, generating boarding passes.
Chairman, Alliance Board SkyTeam,  Walter Cho said: "SkyTeam's innovative technology is digitizing the travel experience to increase health safety and convenience by avoiding the need to wait in line. Through our mission to be the most seamless global alliance, we are creating a raft of tools that keep customers informed and ready to fly, giving them greater confidence when traveling internationally. We are working fast to implement this new check-in technology across most members in 2022."
"We know that using digital channels, such as the Fly Delta app, to check-in and get your boarding pass is an important part of creating a stress-free travel experience," said Alain Bellemare, Delta's President – International.  "So, the ability to check in using our digital channels for any Aeromexico flight is a big win for our customers when they travel internationally, providing greater peace of mind throughout their journey."
"Now more than ever it is key to have a reliable digital ecosystem that helps us offer a smooth travel experience.  Thanks to our joint efforts with SkyTeam, we have enabled this new functionality that reaffirms the seamless travel journey between Aeromexico and Delta Air Lines, and soon with other alliance partners," said Andres Castañeda, Aeromexico's Executive Vice President, Digital and Customer Experience. "This work manifests all members' commitment to offering a cutting-edge service for all our customers."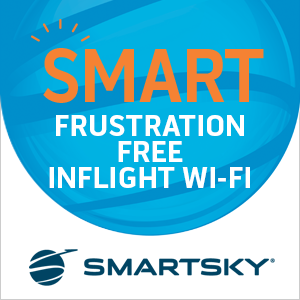 Delta and Aeromexico have long been committed to offering a seamless customer experience throughout the entire travel journey. In addition to the Delta CareStandard and Aeromexico's Health and Sanitization Management System that protect the health of customers and employees, the partners have committed to developing the digital resources travelers need to navigate new requirements for international travel.
SkyTeam's seamless check-in forms a key part of the alliance's SkyCare&Protect program, a set of 22 health and hygiene measures implemented alliance-wide to create layers of protection that enhance personal health safety at every step of the customer journey.
About SkyTeam's Digital Spine:
Developed by SkyTeam, the Digital Spine is a technology platform that allows different airline systems to talk to each other. The Digital Spine acts as a hub, enabling seamless check-in, seat assignment, baggage tracking across the alliance and more.
About Delta/ Aeromexico
Through their Joint Cooperation Agreement (JCA), Delta Air Lines and Aeromexico launched the leading transborder airline alliance between the United States and Mexico. This agreement offers more connectivity and scheduling options that benefit customers from both airlines while deepening the relationship they have shared for 21 years as members of the SkyTeam global airline alliance. Delta provides service in the United States through its connecting hubs in Atlanta, Detroit, Los Angeles, Minneapolis-St. Paul, New York-JFK, Salt Lake City, and Seattle; and Aeromexico offers greater access to Mexico through its hubs in Mexico City, Monterrey, and Guadalajara. The airlines are enhancing the customer experience through increased connectivity, by investing in boarding gates, VIP lounges, and frequent flyer benefits through SkyMiles and Club Premier accruals.
About SkyTeam
SkyTeam, the global airline alliance, is dedicated to powering a safe, seamless customer journey. 19 members working together to connect millions of passengers across an extensive global network. The members are Aeroflot, Aerolíneas Argentinas, Aeromexico, Air Europa, Air France, China Airlines, China Eastern, Czech Airlines, Delta Air Lines, Garuda Indonesia, ITA Airways, Kenya Airways, KLM Royal Dutch Airlines, Korean Air, Middle East Airlines, Saudia, TAROM, Vietnam Airlines, and Xiamen Airlines.
Featured image credited to Delta/Aeromexico