How much money has the aviation industry invested in keeping passengers safe from catching COVID-19 in the air — and in explaining everything to their customers, from HEPA filters to antimicrobial surfaces to air fogging to why some are still asking people not to use the overhead air nozzles?
Flying in the face of all this investment is a situation that both is and is not within the airlines' control: the airports to and from which they fly. And this is as much the case for public health as it is for the rest of the passenger experience.
Travelling from London to Miami via Lisbon last month was revelatory. Onboard all four flights, passengers were keeping themselves and others safe: wearing masks, avoiding congregating in queues for the lavatories, and so on. 
The crew, too, were taking things seriously, wearing masks and cleaning surfaces (mostly hygiene theatre, but nonetheless appreciated), while the onboard experience had clearly been adapted to reduce contact.
But at every airport, on every flight, key aspects of the ground experience put paid to all that work, with the kind of thoughtlessness that is the most frustrating for passengers who want to keep themselves, their travelling companions and their loved ones safe.
London Heathrow
Departing from Heathrow at the height of the Omicron variant wave, it was stunning just how poorly the outsourced ground handlers dealt with an A321-load of passengers on boarding.
Passengers, well-distanced in a surprisingly spacious gate area, were processed for boarding in an orderly fashion only to have to queue up in a cramped, snaking line, and then to be held on the jetway as well. #BoardingNotBoarding is annoying at the best of times, but during an airborne pandemic it is foolish.
On return, even two years into the pandemic, the biometric passport gates — for which most passengers arriving were eligible — had not been adequately adjusted to allow passengers time to remove their mask to be facially scanned. 
This sent passenger after passenger to the one single UK border agent. Heathrow had numerous queue staff, so even if these machines are completely unreprogrammable to add a five second "now remove your mask" prompt, it's baffling as to why there's no signage or verbal direction to do so before walking into the glassed-in booths.
Lisbon
With an overnight in Lisbon we needed to clear the Portuguese border, which was surprisingly busy in the non-EU lane, with zero physical distancing whatsoever among more snaking tensabarrier queues to wait to get to the very few agents.
Leaving aside the fundamental solution — staff it with more agents — it was disappointing to see the lack of one of the easiest and most effective ways to add distance: simply blocking off every other line in the snakeback to add a good six feet of space between queues in the large, but unventilated immigration hall.
In the non-Schengen zone, Lisbon's boarding gates, meanwhile, are far too small for widebody aircraft even in non-COVID times, with completely inadequate seating that now sees some half-hearted blocking off, much of which was ignored by overcrowded passengers.
The return flight to Heathrow left from a bus gate, so after standing up to wait with little physical distancing at the boarding podium, a good half of the aircraft at a time were loaded onto a bus with only tiny slit windows that opened.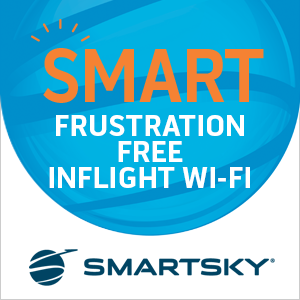 Miami
With all that's been in the news about Florida and COVID-19 precautions, it was surprising how sensible people were in the airport — perhaps because the requirements in this area are federally, rather than locally, controlled. 
It was disappointing, therefore, that the non-US passport control line (which is of course managed by the federal agency CBP) took a full hour to process, with no distancing in evidence and, again, no spacing of the tensabarrier queues.
On departure, the same was true for the TSA security checkpoint.
All of this adds up when it comes to infection risk. Apart from passengers' health, with many countries maintaining the need for passengers to test negative before boarding their flights, airlines themselves have an interest in avoiding their passengers getting sick during the trip.
With international business travel recovery already patchy, if travellers start being infected (even asymptomatically) on their outbound flight, and then their return is disrupted until they are recovered and can provide a negative test — with all the cost, inconvenience and business continuity problems that would pose — that has a depressing effect on travel demand. So does getting home and ending up out of action for a week with COVID. 
For passengers' sake and their own, airlines need to work with airports and with governments to remove these passenger clustering blackspots.
Related Articles:
Featured image credited to John Walton