Though there is no shortage of speculation in the market about the future of the Inmarsat-and-Hughes GEO powered GX+ North America inflight connectivity solution (given the planned acquisition of Inmarsat by Viasat), Inmarsat is actively selling the regionally-focused IFC solution to airlines, the London-headquartered satellite operator has confirmed to Runway Girl Network.
"We are currently in discussions with various airlines for GX+ North America and will continue to keep the media updated on contract wins at the appropriate time," said Inmarsat senior vice president of technology Kurt Weidemeyer in a statement.
A sign that GX+ North America is still in play came on 1 December, when Inmarsat announced via a press release at the APEX EXPO in Long Beach that GDC's new Falcon 300-branded terminal had been awarded FAA supplemental type certification for the Boeing 737 via GDC's Fort Worth, Texas-based ODA program.
The Falcon 300 features ThinKom's Ka2517 VICTS phased-array antenna and a dual-modem manager with components from Kontron. In addition to supporting global GX Aviation service — which SAUDIA will tap into via the GDC terminal for its upcoming fleet of A321neos and A321XLRs — the terminal "is also available as part of Inmarsat's transformational new GX+ North America connectivity solution, which seamlessly integrates the extensive worldwide coverage and resilience of Inmarsat's Global Xpress High-Throughput Satellite (HTS) network with the unrivalled capacity of Hughes' JUPITER HTS constellation across North America", stated the Inmarsat press release.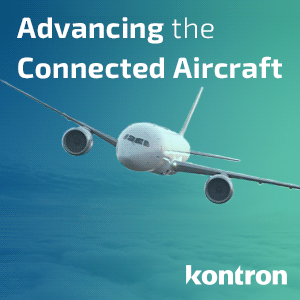 Asked by RGN if the 737 STC referenced in the release specifically covers Falcon 300 installations for both global GX and GX+ North America or if any tweaks for the latter configuration are required, Weidemeyer said: "[T]he Falcon 300 terminal features a dual modem manager (MODMAN) for GX+ North America, which is covered by this STC. Therefore, no further tweaks or additional STCs would be required for Boeing 737 aircraft."
Have any installs taken place outside of the aircraft used to obtain the STC as yet? The Inmarsat executive responded: "The first installation and certification for this new terminal has been completed on a Boeing 737 aircraft. In partnership with GDC, we will work towards obtaining STCs for additional aircraft types, in addition to linefit plans for Boeing and Airbus airframes, reinforcing Falcon 300's suitability for a wide range of fleets. We'll continue to keep the media updated with progress."
Viasat told RGN it is unable to discuss specifics related to its $7.3 billion acquisition of Inmarsat (or answer our outstanding questions) until after the transaction closes, which is expected in the second half of 2022.
Hughes, meanwhile, has not responded to RGN's request for comment about its plans for GX+ North America.
Related Articles:
Featured image credited to Inmarsat