Panasonic Avionics (Panasonic Avionics) has been selected by Iraqi Airways to provide in-flight entertainment and connectivity (IFEC) solutions for its new fleet of 21 narrowbody and 10 widebody aircraft.
These aircraft, which includes five A220, 16 B737MAX and 10 B787 aircraft types, will be line-fitted with Panasonic's X Series IFE solutions and are expected to enter service in October 2022.
Panasonic Avionics' X Series offers elegant full HD seatback monitors, complete with capacitive touch displays and handsets, and an intuitive, personalized interface. Passengers will have access to USB and laptop charging power points at every seat as well. The X Series portfolio also includes eXW, which delivers a premium passenger experience to passengers' personal devices. Each of these systems are designed to help drive ancillary revenue, foster higher levels of passenger loyalty, and increase passenger engagement.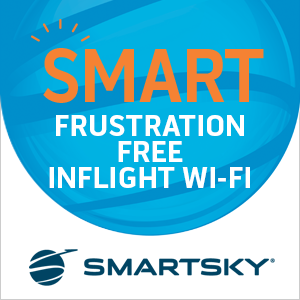 The airline's Boeing 737 MAX fleet, which will feature the company's eX1 narrowbody IFE solution, also offers Panasonic Avionics' in-flight Wi-Fi service. Its next-generation connectivity enables a host of connectivity benefits, from fast internet to video streaming, all powered by its new satellite modem featuring bandwidth up to twenty times greater than previously available.
Panasonic Avionics' IFEC solutions are also being fitted to Iraqi Airways' new fleet of five Airbus A220 aircraft, the first of which entered service last month. To meet the airline's requirement of offering state-of-the-art wireless IFE streaming on its A220 fleet, Panasonic Avionics is installing its eXW solution, which delivers a wide range of content to passengers' personal electronic devices, along with its in-flight Wi-Fi service.
For Iraqi Airways' Boeing 787 aircraft, Panasonic Avionics is providing its industry-leading eX3 in-flight system and global high-speed connectivity services.
Ken Sain, Chief Executive Officer of Panasonic Avionics Corporation, said, "We are delighted to have been chosen as Iraqi Airways' partner for its new narrowbody and widebody fleet. Our proven blend of in-flight entertainment and connectivity solutions will enhance the passenger experience on their flights across the Middle East and beyond."
Farazdaq Al-Qazaz, Configuration and EIS Program Manager, said, "Iraqi Airways celebrates its partnership with Panasonic Avionics on its new fleet, as it will provide passengers with entertainment services as well as add unique internet services, and it will be an enjoyable experience for passengers during their flights with Iraqi Airways."
About Panasonic Avionics Corporation
Panasonic Avionics Corporation is the world's leading supplier of in-flight entertainment and communication systems. The company pioneered the industry beginning in 1979 and has consistently introduced innovations that enable unique customer experiences and enhance airline loyalty (NPS), ancillary revenue, and operational efficiency.
Leading airlines across the world have chosen to install Panasonic Avionics IFE systems on more than 15,000 commercial aircraft and satellite Wi-Fi connectivity on over 3,400 aircraft. Panasonic Avionics' proven systems power approximately 70% of the global IFE-equipped fleet and is supported by the largest, global support and services team utilizing OEM insights to ensure peak system performance.
Panasonic Avionics Corporation is headquartered in California with over 3,500 employees and operates in 50 locations around the globe.
Featured image credited to istock.com/JakeOlimb