Many countries have implemented some form of COVID-19 vaccine mandate for travel. Canada is, of course, no exception. As of 30 November, the grace period allowing for a negative PCR test in lieu of a vaccination record will come to an end. Travellers will not be able to board planes, trains, or cruise ships without proof of vaccination. Very limited exceptions will be made "to address specific situations such as emergency travel, and those medically unable to be vaccinated", according to the federal government. For Canadians, this proof of vaccination not only applies to exiting the country but also for travelling freely within Canada's borders.
Medical exemptions are allowed, but only based on very specific circumstances, including potentially when an individual has a history of severe allergic reaction or anaphylaxis to any component of a COVID-19 vaccine; a history of Myocarditis prior to initiating a mRNA COVID-19 vaccine series; or if they encounter a serious Adverse Event Following Immunization (AEFI) for COVID-19. These exemptions can only be obtained via a fairly rigorous process, and signed off by a medical professional.
Though Canada earlier this year paused its rollout of the AstraZeneca /Covishield COVID-19 vaccine for certain age groups due to an observed increase in the rare blood clotting condition known as vaccine-induced immune thrombotic thrombocytopenia (VITT), the vaccine is being positioned as an alternative to the mRNA vaccines if a confirmed allergy exists or other contraindication to mRNA vaccination on the recommendation of an allergist or immunologist.
Ontario's Ministry of Health has drafted what is arguably the clearest of the provincial guidance documents for physicians, specialists and nurse practitioners who evaluate contraindications that may warrant a medical exemption.
"The individual qualifies for a medical exemption if the relevant specialist has determined that the individual is unable to receive any COVID-19 vaccine," it states.
In short, there are very few actual contraindications to available COVID-19 vaccines that would qualify as medical exemptions in Canada.
Indigenous peoples and Northerners in remote communities who are not fully vaccinated will also be exempt from the mandate for the specific purpose of obtaining essential services for their medical, health or social wellbeing, "and return safely to their homes", according to the federal government.
Younger children are also presently exempt from vaccine mandates in order to travel (or indeed to attend school or participate in daily life), but the rules vary slightly between provinces and territories. For example, Manitoba provides a vaccine exemption for children 11 years of age and under. Quebec says children under the age of 13 are exempt. Nova Scotia denotes that children who turn 12 have three months before they are required to be vaccinated. On a federal level, Canada lists children under the age of 12 years and four months as exempt.
What does this mean for unvaccinated travellers who do not hold an exemption? Can they travel throughout Canada via car? To a point, yes, though they may be required to self-isolate and test on arrival. Just as each province has slightly different rules concerning vaccination, each has its own vaccine passport rules.
Eastern Provinces
The eastern provinces adhere to the COVID-19 Protocol for Atlantic Canada Travel, which covers Newfoundland/Labrador, Prince Edwards Island (PEI), Nova Scotia and New Brunswick. This allows for residents to move between the provinces. However, nonresidents arriving into these provinces face some restrictions.
Nova Scotia will require nonresidents to self isolate for seven days if unvaccinated, and to fill out its safe check-in form. For PEI, any nonresidents over the age of eight — including the vaccinated — must take a COVID-19 test on entering the province, and the unvaccinated must isolate for eight days and test again on Day 8.
New Brunswick
New Brunswick continues to require a 14-day self-isolation period or a negative COVID-19 test result taken on Day 10 or later. Unvaccinated individuals will also be required to register for each trip into the province.
Manitoba
Manitoba requires unvaccinated travellers to self-isolate for ten days but it makes an exception for travellers passing through who may only stop for gas and bathroom breaks.
Northwest Territories/Nunavut
Leisure travel — for both the vaccinated and unvaccinated — is not allowed at this time in the Northwest Territories and geographically, it's not possible to physically drive to Nunavut in the far north.
Remaining provinces and territories
Alberta, British Columbia, Quebec, Ontario, Saskatchewan and Yukon do not require anyone to self-isolate upon arrival. However, their local vaccine passports do come into play for entertainment and other amenities.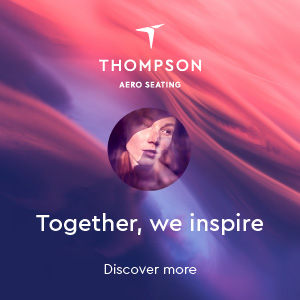 Indeed, all of the provinces and territories, bar one, Alberta, require a vaccine passport to access different amenities such as dining and entertainment establishments. Alberta has instituted a voluntary form of a vaccine passport called the Restrictions Exemption Program, which allows for a negative COVID-19 test as an alternative to vaccination.
Because Canada's government-run ferries are considered essential services, they do not require proof of vaccination. So, for example, Northumberland Ferries, which carries passengers from Nova Scotia to PEI, and BC Ferries in British Columbia do not have a vaccine mandate for travel. However, provincial entry restrictions still apply. BC Ferries' buffets and lounges are still closed, though passengers can still purchase food to go.
While the Government of Canada is allowing nonessential travel, its websites still advise against it. If you do decide to travel — be it internationally or within Canada's borders — it's important to do your research and "know before you go" no matter your form of transportation or your vaccination status.
Related Articles:
Featured image credited to Becca Alkema