The Boeing Business Jet is back, with the new 737 MAX-derived BBJ seeing an order this week at NBAA, in the context of growing demand for private aviation driven by COVID.
As part of this BBJ renaissance, Boeing is working with yacht design consultants Mark Berryman, and has released two new cabin designs. If you hear "yacht design" and immediately hear floor-to-ceiling wood sort of space, good news: Berryman has created elegant, international cabins, avoiding "Below Deck Above Clouds" pastiche.
The first cabin is the Executive concept, where the layout is restrained and corporate, starting with two practically identical repeating lounge spaces with a total of 12 of the classic business class recliner chairs in parallel U shapes, which also allow for swivelling.

Following this is a large sofa — seating perhaps 3-5 people depending on how closely they work together — facing a pair of recliners over a small coffee table.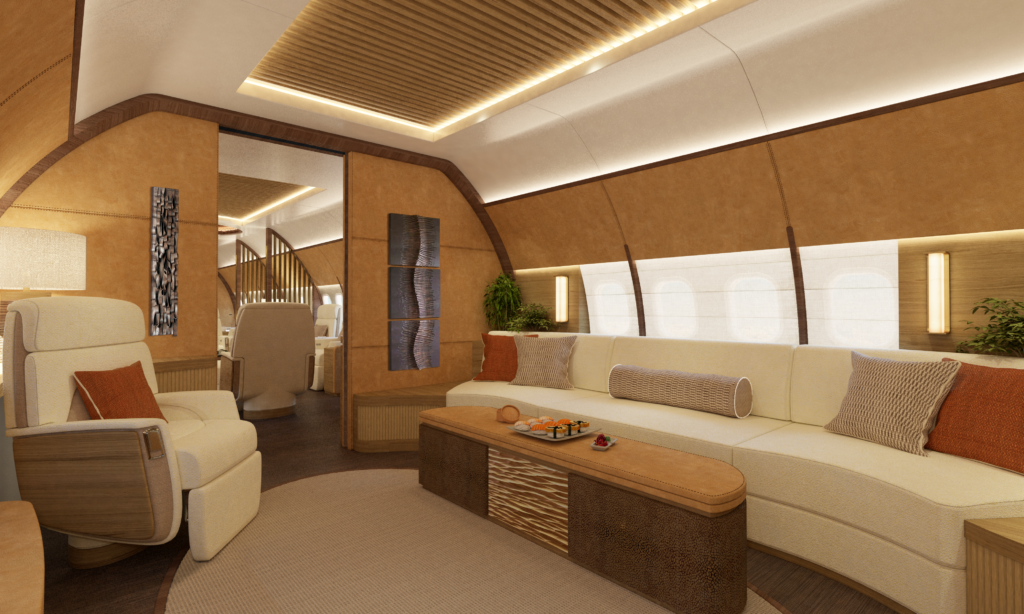 Continuing onwards, a pair of lavatories flank a full-sized office with a recliner at a desk, another smaller chair with it, and a three-seater sofa on the other side of a desk.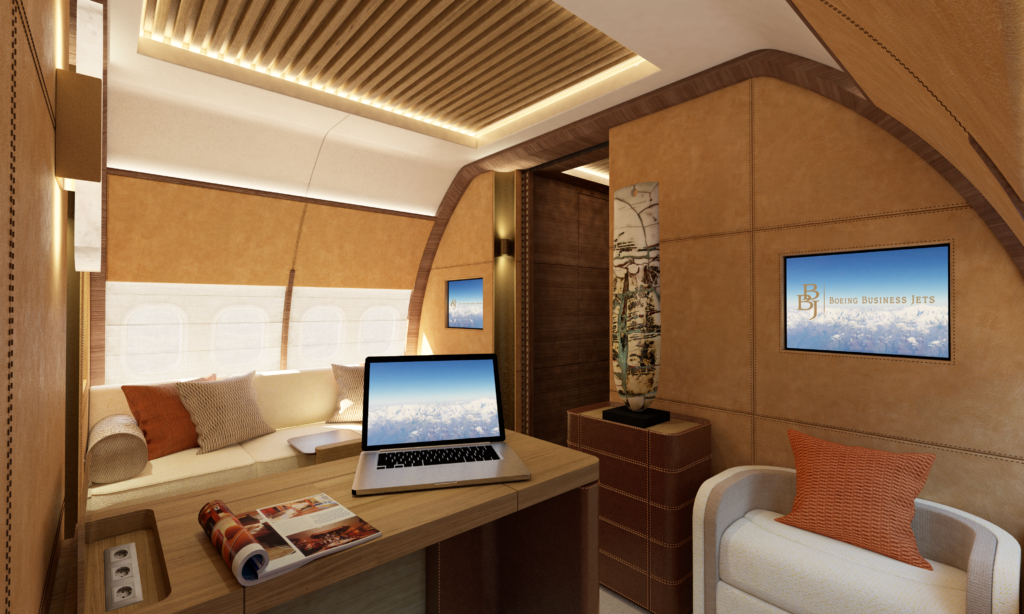 Finally comes the double bedroom at the end of the aircraft where the fuselage narrows, featuring two round chairs at L-shaped desk areas and a a double bed.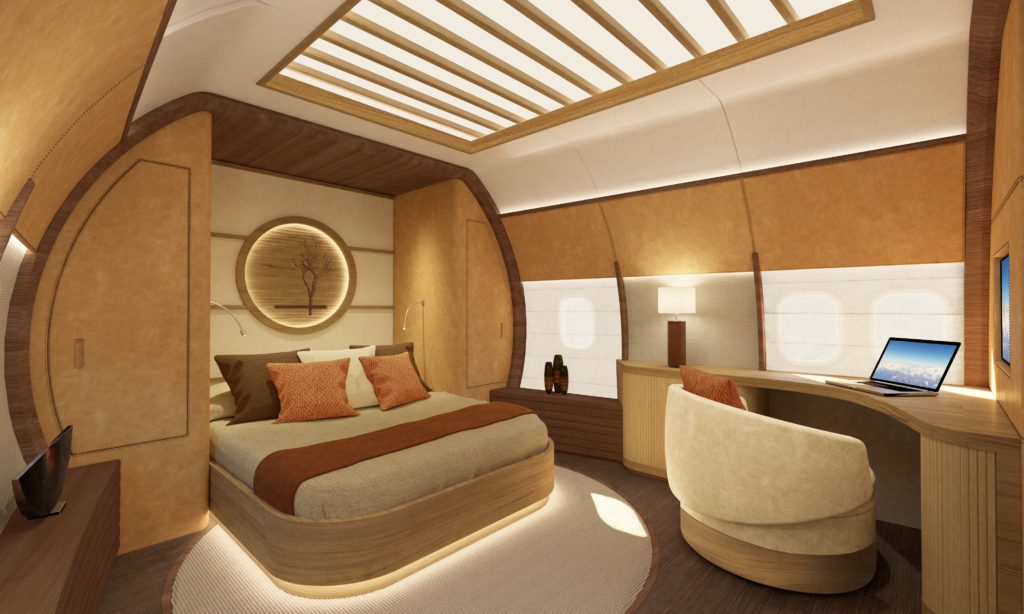 Inspirations are widely drawn from a variety of east Asian sources — one might recognise these as shōji paper doors and bonsai plants, while a variety of inexplicably chunky thick maki and nigiri sushi rolls are found on tables throughout the aircraft.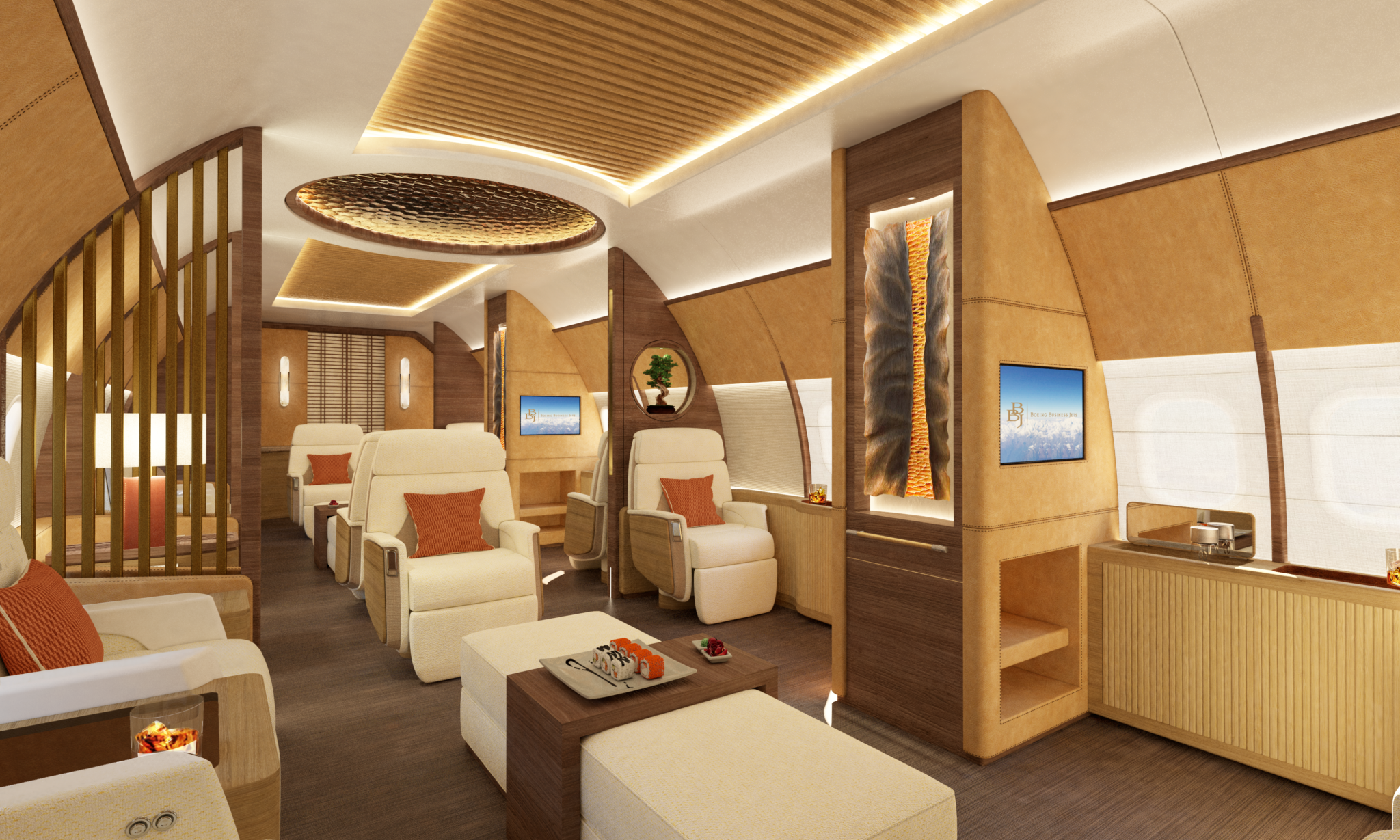 The overall aesthetic is a mixture of beige, tan and brown that feels luxurious but not over the top.
The effects marry well: leather meeting a variety of woods meeting plants meeting textured fabric meeting suede, with metallics used as statement pieces both as overhead focal points and as wall art.
It's an effective and attractive flying office.
The Private cabin concept, meanwhile, offers a wider variety of spaces in a much more sinuous, flowing layout, starting with a sweeping green stone effect wall on entering.
The cabin begins with a large extended series of lounge spaces, first a larger sofa seating 5-6 around an organically curvy table that faces two more recliners and a TV, with a small table and some occasional chairs in the corner.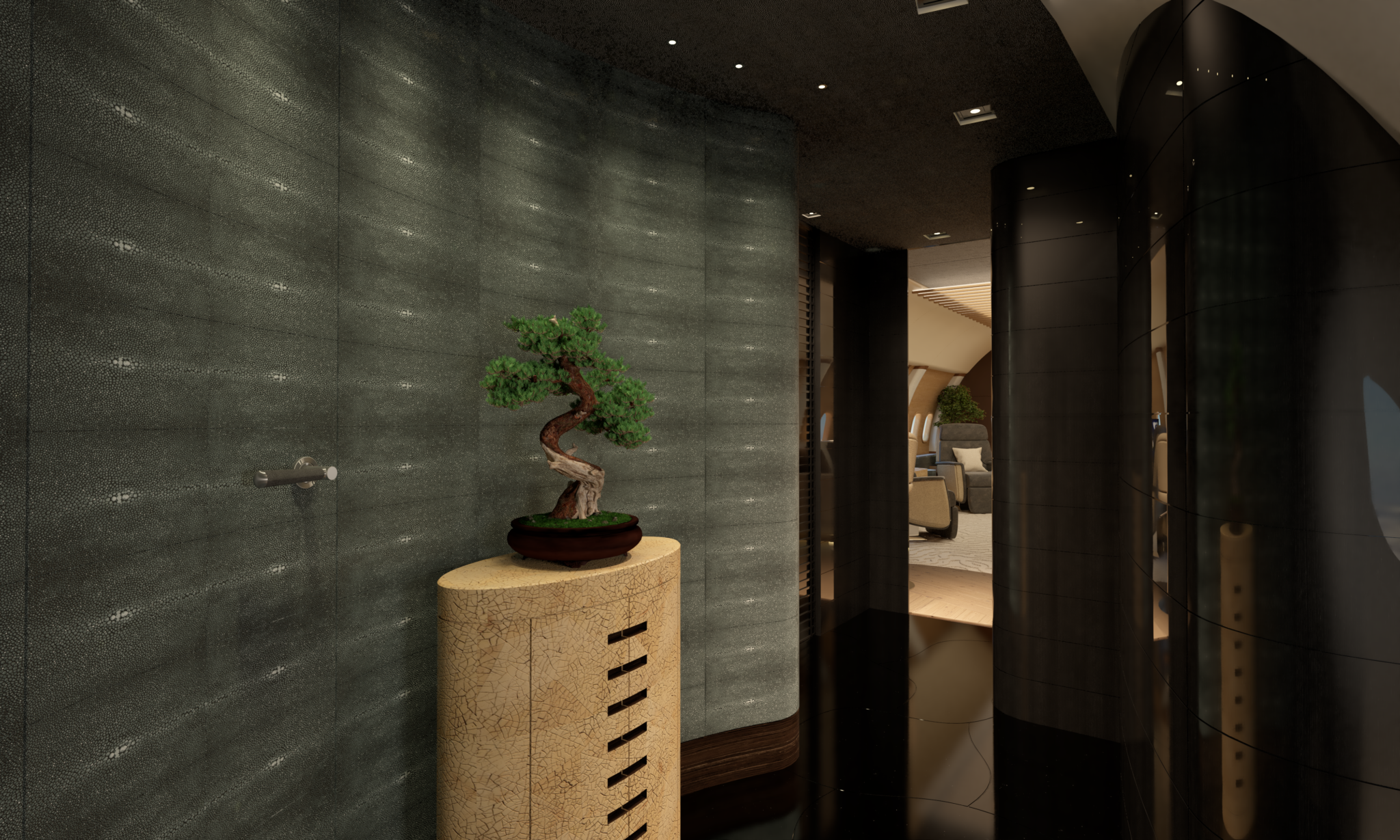 This flows around a low banquette bench to a dining area, off-centred, around which a small curved three-seater sofa and three recliner chairs face off.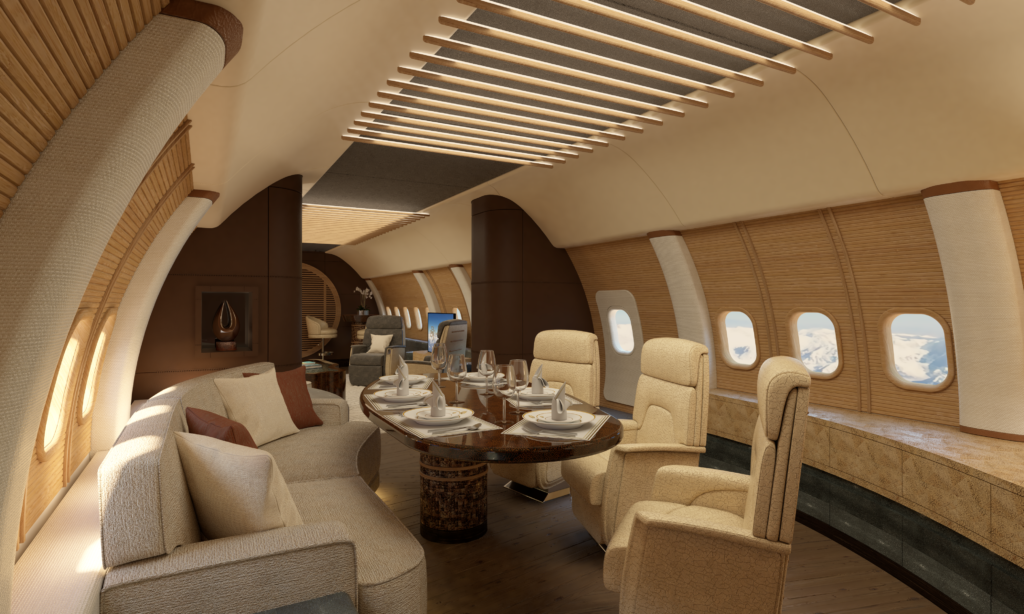 Next up, the side wall of a shower room provides a narrower passageway through to a lounge room with an L-shaped sofa seating 3-4 on one side and a pair of recliners on the other.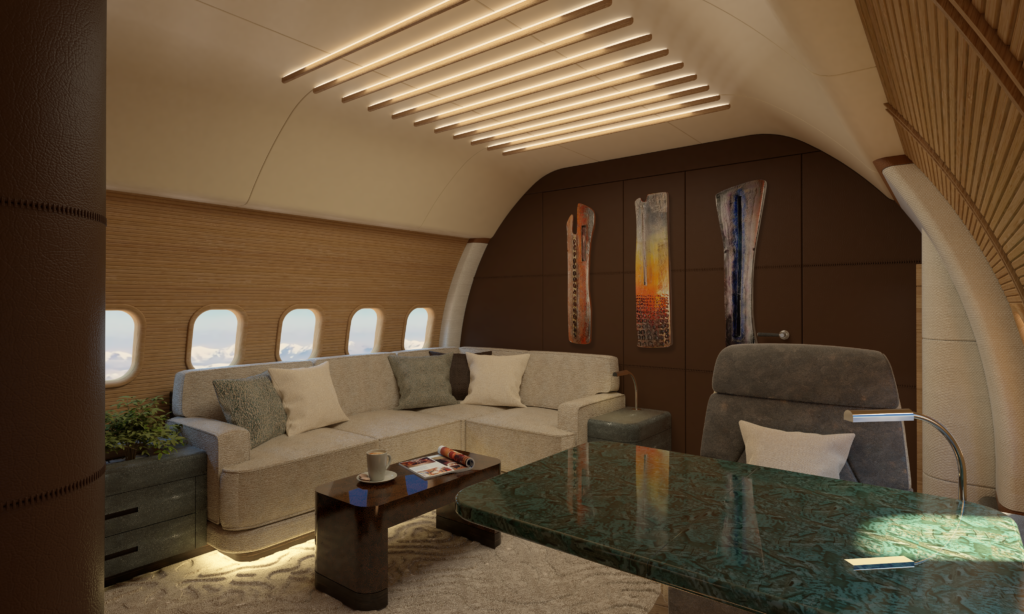 A side-on double bedroom features on the other side of the L-shaped sofa, which has its own large ensuite shower agains the back bulkhead of the aircraft.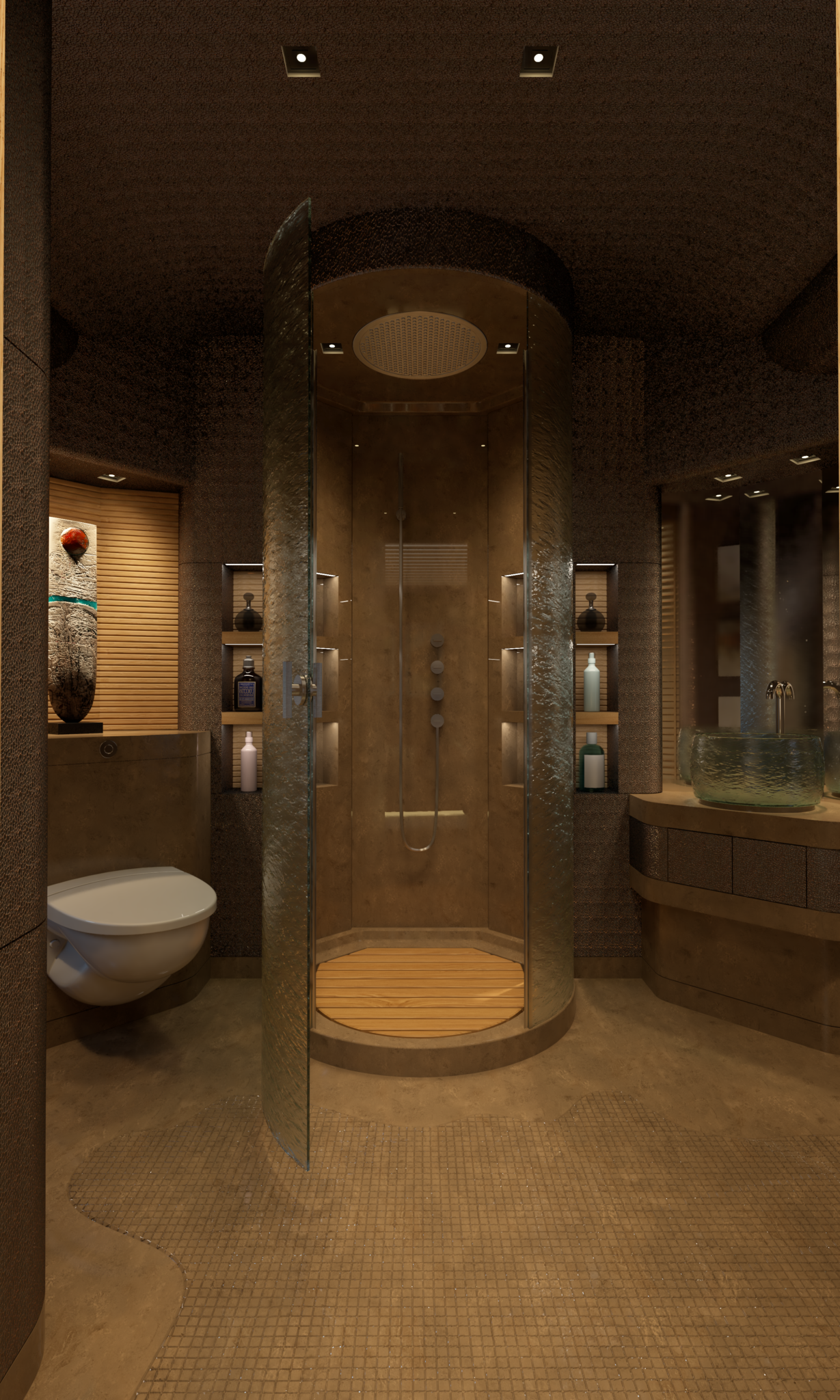 Design inspiration here is a little more disparate: yes, the round geometrical screens are there, as is a panel of indirect illumination of what appears to be a bamboo motif behind the bedhead, braided trunk trees, bonsai, and so on, as is a certain amount of jade stone effect.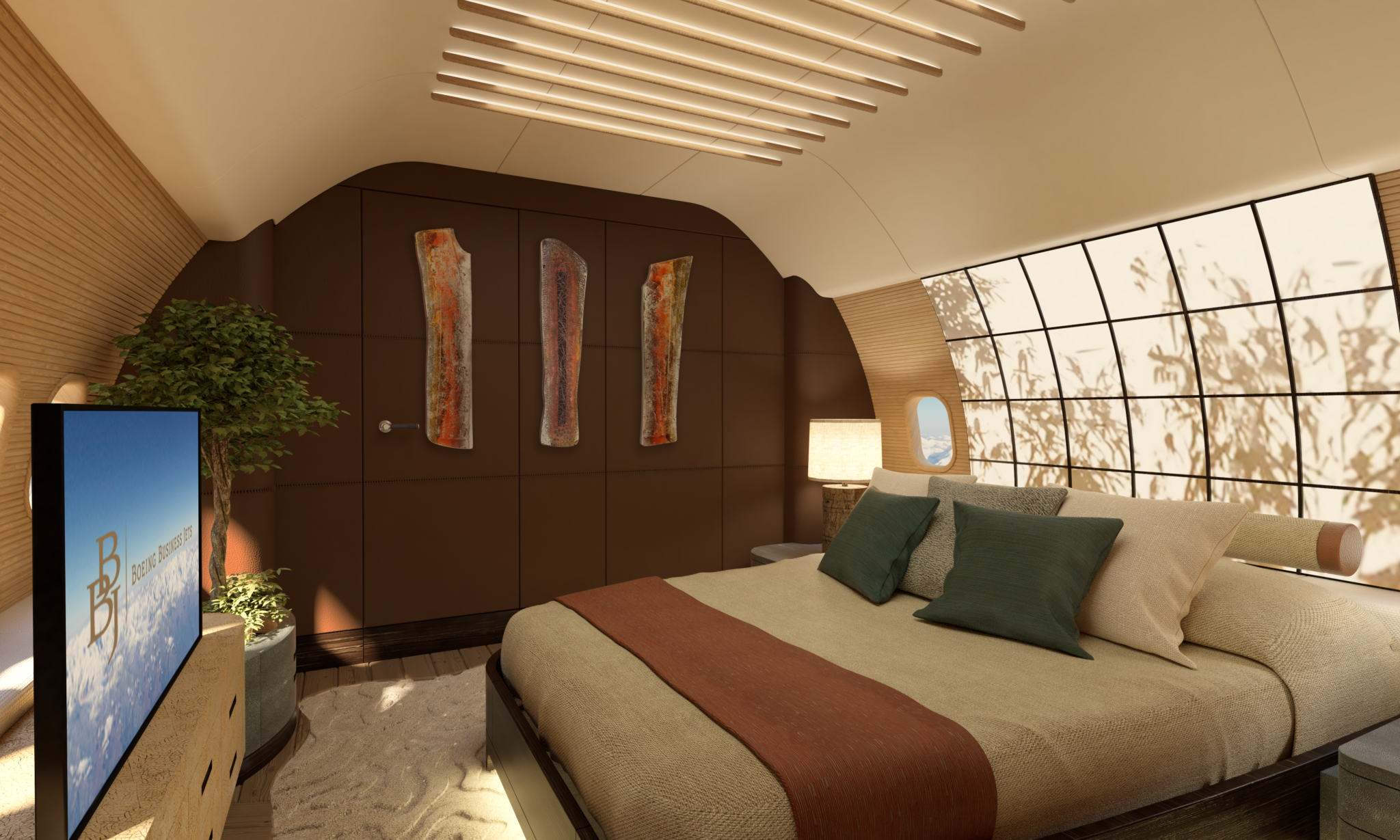 But here too in the bedroom, the effect is pleasing, contemporary and calming.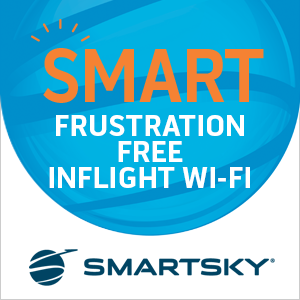 The darker woods — especially in the interstitial monuments — and the porcelain and stone effects work well for the most part.
That said, the mottled texture all across the dining chairs is perhaps less of a success, looking as if elderly unloved leather were cracking.
The horizontal wooden slatting feels classic yacht (not necessarily a shock from a yacht designer) but perhaps not quite the modern aesthetic elsewhere in the cabin.
Overall, the two designs are attractive, modern, stylish and make the most of the width of the airliner-sized cabin to create spaces that look markedly different to smaller jets — crucial for this niche in the market.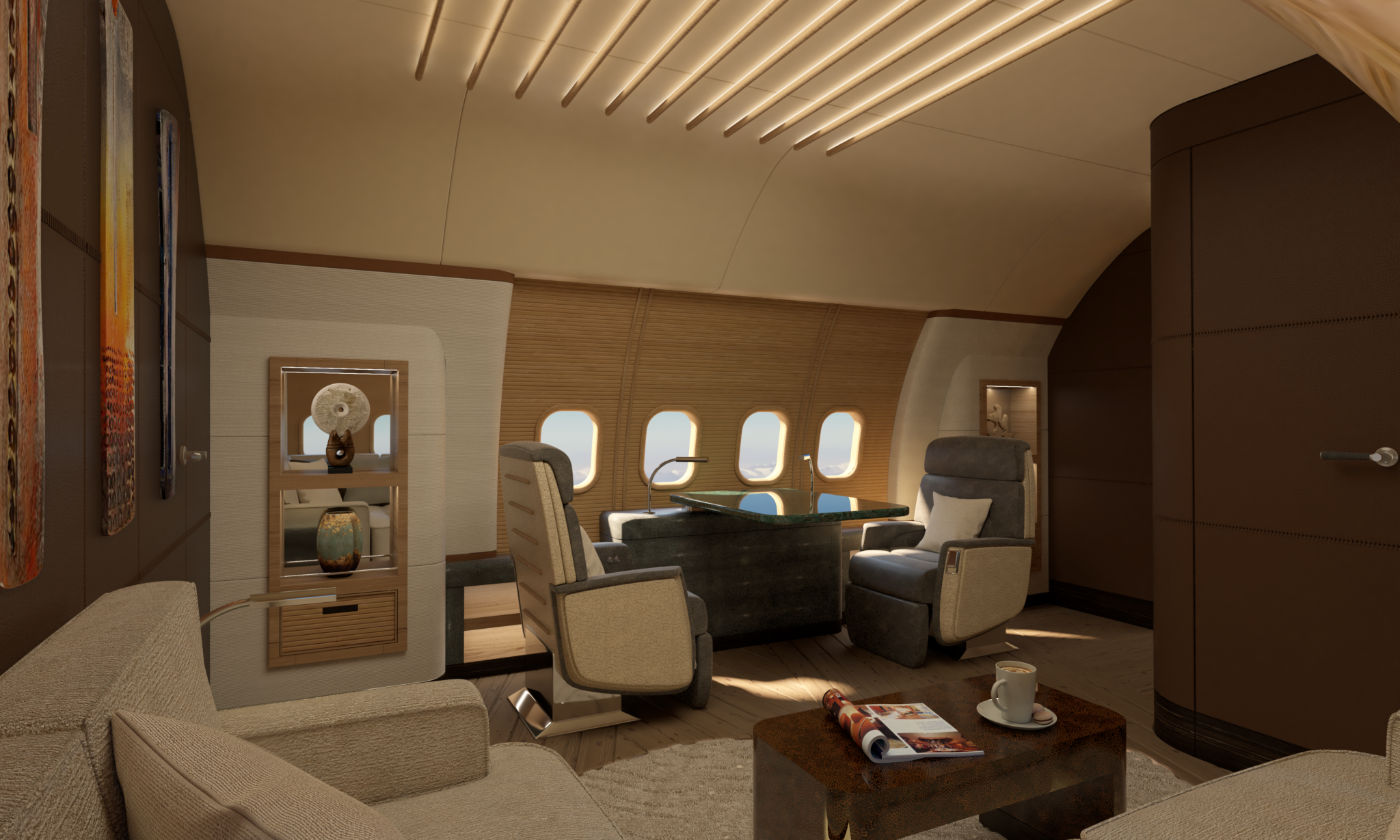 Related Articles:
All images credited to Mark Berryman/Boeing