A White House official has confirmed that the United States will open international air and land borders to fully vaccinated foreign nationals on 8 November, making good on the Biden Administration's prior commitment to lift the travel ban by early November.
Since the beginning of the coronavirus pandemic, travel restrictions have prevented a large swath of international visitors from entering the United States, including from the UK and the Schengen area of Europe, and via the USA's land borders with Mexico and Canada.
White House Assistant Press Secretary Kevin Munoz on 15 October tweeted that the new travel policy requiring vaccination for foreign nationals entering the US from 8 November "applies to both international air travel and land travel".
"This policy is guided by public health, stringent, and consistent," stated Munoz. Three days prior, on 12 October, the US Department of Homeland Security announced that fully-vaccinated non-essential travelers from Canada and Mexico will be able to enter the US over land and ferry border crossings in alignment with the new international travel system being implemented in November. (Canada reopened its land border to Americans on 9 August.)
In addition to being fully vaccinated, foreign nationals will also have to show proof of a negative COVID-19 test taken within three days of departure. This is the same requirement that vaccinated US citizens returning home from abroad have adhered to during the pandemic. (Unvaccinated US citizens will have to test within one day of departure and purchase a test to take after arrival).
According to updated guidance from the US Centers for Disease Control and Prevention (CDC), vaccines approved by the US Food and Drug Administration (Pfizer-BioNTech, Moderna and Janssen/J&J) and those listed for emergency use by the World Health Organization (and taken as directed) meet the definition of being fully vaccinated. That includes the two-dose AstraZeneca vaccine, which has been widely used in the UK and Europe. Individuals who are 'mixed vaxxed' with FDA/WHO-sanctioned vaccines are also addressed in the CDC's guidance, which states:
CDC has not recommended the use of heterologous (i.e., mix-and-match) primary series. However, the use of such strategies (including mixing of mRNA, adenoviral, and mRNA plus adenoviral products) is increasingly common in many countries outside of the United States. Therefore, for the purposes of interpretation of vaccination records, individuals can be considered fully vaccinated ≥2 weeks after receipt of the last dose if they have received any single dose of an FDA approved/authorized or WHO EUL [emergency use listing] approved single-dose series (i.e., Janssen), or any combination of two doses of an FDA approved/authorized or WHO emergency use listed COVID-19 two-dose series…
Congressman Brian Higgins, who represents the western New York district, had pressed the CDC to provide a clear answer to the mixed-vaxxed question, noting that nearly four million Canadians — equivalent to ten percent of their fully vaccinated population — have received mixed doses of COVID-19 vaccines.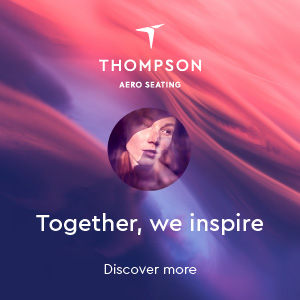 "After months of nothing but silence, finally we have a date for when the border will reopen and some guidance on who will qualify as vaccinated. This should have happened long ago," he said in a statement. "The people, businesses and communities impacted by this extended shutdown deserved that transparency. Nevertheless, we are incredibly eager to welcome our Canadian friends, family and neighbors back to western New York. This reunion is long overdue."
Airlines from across the globe are celebrating the Biden Administration's announcement. "The reopening of international travel will allow for the reunification of thousands of families and friends from around the world who have been separated for more than 18 months, just in time for the holidays," said Delta.
"International travel is vital to help reverse the devastating economic impact on America's travel and tourism industry, which was hit hard by the pandemic. It is also an essential component in recovering global trade and commerce, particularly across the Atlantic. New York-JFK to London Heathrow is the world's most important route for business travel," added the US major.
Virgin Atlantic enthused on Twitter: "Yeeha! It's the announcement we've all been waiting for."
Related Articles:
Featured image credited to Harry Alkema