Making of the most of the closure of the former Berlin Schönefeld airport, Lufthansa Aviation Training is moving its crew training programmes and simulators from the nearby town of Waltersdorf to join its Berlin pilot training location, next to the new Berlin Brandenburg airport. Runway Girl Network sat down with Andrea Resch and Oliver Hofmann at LAT, formerly Lufthansa Flight Training, to learn more about the move, and how COVID-19 is changing the future of airline safety training.
"The Corona pandemic has had a huge impact on the aviation industry in many ways," Resch, LAT's head of safety, service & CRM training, tells RGN. "In order to best meet our aviation clients' needs, we have decided to bundle all training activities in Berlin at one location: Berlin-Schönefeld. By doing so, LAT is saving further costs by avoiding additional rent expenses with regard to the Waltersdorf location and airline customers benefit from the well-established existing infrastructure at our Berlin-Schönefeld training center."
"Berlin Schönefeld is LAT's second largest training center in Germany, home to a number of full flight simulators and further training devices in the field of pilot training for over 30 years, founded in August 1990," Resch notes.
This is particularly useful given the amount of additional infrastructure put in place for the (much delayed, but now completed) opening of the Berlin Brandenburg airport, including a range of modern hotels, for which Lufthansa has preferential rates. Having flight deck and cabin crew training at the same location can also create efficiencies when it comes to cost, simplicity of organising courses — and enabling discussion and camaraderie between the two sets of crews within an airline.
The big move took place in August, after technical experts dismantled the equipment in Waltersdorf, moved it over to Schönefeld, and reinstalled it.
"The move and reconstruction as well as the certification of the devices could be completed within four weeks, so that the first training courses could start in September," Resch says. "Fortunately, the entire move has been quite cost-effective. Fundamental renovation work did not have to be carried out because the simulator space area on which we have now placed our safety training devices had already been cleared. However, a substructure had to be built for the CEET [Cabin Emergency Evacuation Trainer] A320 including the A320 slide and a platform for the B777 slide so that the crews could slide from the original height."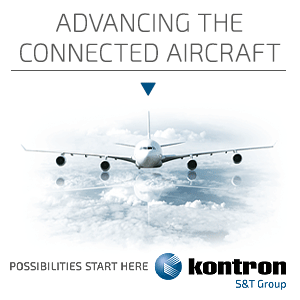 In order to maximise the benefit from the site, business development executive Oliver Hofmann tells RGN that LAT has learnt from the virtual and distance learning driven by the COVID-19 pandemic, and is considering adding remote options to its regular portfolio.
"In the future, the training will not only be much more efficient with new technologies such as VR and AR, but also more tangible. With a very successful approach, LAT initiated the decisive path to this before the pandemic and, not least, created an innovative training environment with VR Hubs," Hofmann says. "We assume that the industry will continue to open up to the new technologies and that the manufacturers of training equipment will also have to take this path."
There are, of course, challenges ahead, but costs and uncertainty are at the forefront here. "Apart from an overall pressure to deliver professional training at suitable costs and push digitalisation measures forward successfully, it is difficult to predict all possible effects of the pandemic on our industry within the coming years," Hofmann explains. "We as a training organisation are indirectly affected by this, depending on how severely our airline customers will be individually affected by the consequences of the crisis."
Regardless, "two things remain unchanged," Hofmann concludes: "training airline staff is essential, and we are committed to remain a strong training partner for our customers."
Related Articles:
Featured image credited to Lufthansa Aviation Training