TSI Seats received the best design award in the "Aircraft Seat" category at Design Et Al's "International Yacht & Aviation Awards" with its Royalux seat which was designed for narrowbody business class and widebody premium economy class.
Organized for the 11th time, the International Yacht & Aviation Awards are considered as one of the sector's most prestigious competitions.
Focusing on the main design elements of the aviation sector, this year's International Yacht & Aviation Awards were decided by a vote which drew great participation from  prominent names in the sector along with design enthusiasts.
The Royalux seat of TSI Seats proved itself against its competitors in the "Aircraft Seat" category and received this prestigious award.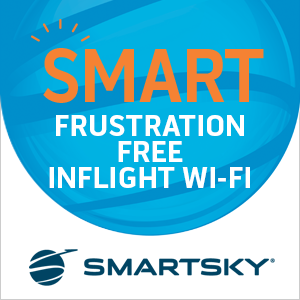 Set to be offered to world's prominent airlines and aircraft leasing companies in 2022, Royalux is a distinctive seat that aims to set a new standard for guest comfort.
Designed with the guest experience in mind, Royalux aims to offer a high standard of service by considering the needs of airline and maintenance crews.
Operating with the vision of becoming a global brand as a seat provider to all airline companies since its foundation, TSI Seats took its first step to become a seat provider to Boeing and Airbus, the world's biggest civilian aircraft manufacturers, in 2013, and delivered its first shipment to aviation's leading companies in 2015.
TSI Seats once again proved the strength of its brand with this prestigious award. For more information: www.tsiseats.com 
Featured image credited to TSI Seats