Canada and the UK are renowned for their respective publicly funded healthcare systems. But while citizens of both countries can avail of COVID-19 tests at no cost, this free resource is not provided to facilitate travellers. In both instances, private for-profit testing facilities have emerged to meet the need.
Runway Girl Network previously highlighted the equity questions posed by the UK system. Now let's look at the hurdles a Canadian citizen flying internationally must face, using a transborder trip to the United States as an example.
Like many other countries, Canada and the US require a negative COVID-19 test result no more than 72 hours prior to departure. But while the US Centers for Disease Control and Prevention (CDC) accepts both antigen and PCR tests for entry into the United States, Canada only accepts (the more costly) PCR for entry as this test is considered the gold standard in Canada.
Among the airports with onsite testing facilities, Toronto Pearson in partnership with Switch Health on 12 July announced it is offering both rapid antigen and rapid PCR testing for departing passengers at the airport. The express antigen test costs C$68, while the expedited PCR test costs C$282.50, and is available within three to six hours. A standard PCR test, available within 12-24 hours, costs C$158.20.
According to Switch Health CEO Dilian Stoyanov, the Toronto Pearson site is expected to be "permanent".
A growing number of US airports are also providing onsite testing. For example, eleven major US airports, including Denver and New York JFK, have partnered with XpresCheck to offer testing in their terminals. XpresCheck charges US$250 for a rapid PCR test, with results delivered within 30-60 minutes. A standard PCR test costs $75, with results available in 48-96 hours (one can see why travellers would be incentivized to opt for the express test).
Some cities offer travellers the option of having a healthcare professional administer a rapid PCR test at their hotel. In New Orleans, for instance, this service is available for US$200, in addition to the price of the test.
Sourcing a rapid PCR test in secondary US cities (before flying to Canada or another country requiring PCR) can prove trickier. The CDC website recommends contacting your local health departments to find testing facility information. However, a convenient "Test for Travel" portal is helping travellers discover testing sites around the world. Powered by Sherpa, Test for Travel allows you to source a list of testing sites based on your location.
Having a robust testing plan for both ends of a trip is just one part of the puzzle. Canadians flying to the US must have a plan for quarantining in the US if their pre-flight COVID-19 PCR test is positive. And, even if they test negative for COVID-19 before flying home to Canada — and are fully vaccinated — Canadians are also expected to produce an acceptable quarantine plan upon arrival into the country in case any documents are refused at the checkpoint or in the event that a random Day 1 test shows a positive test result.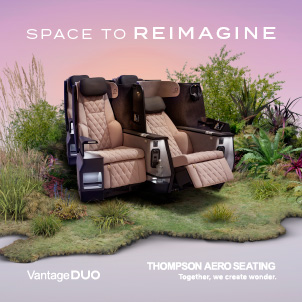 Canadians should also consider obtaining health insurance to cover them while in the US, which has a for-profit healthcare system.
For example, Blue Cross Ontario covers the cost of contracting COVID-19 when traveling abroad. It appears to have comprehensive coverage for individuals who contract the virus, and are hospitalized, ensuring that accommodation, meals, taxis, even childcare costs for dependent children are covered. However, this coverage is only applicable if the individual is hospitalized and does not apply to asymptomatic travellers who receive a positive COVID-19 test (and must quarantine in place).
While it is true that Canada will now open its borders to fully vaccinated travellers on non-essential trips starting today, it's very important to be aware of all the different COVID-19 policies in place before flying, and to have testing and quarantine plans in place. Costs can add up quickly so be prepared.
Related Articles:
Featured image credited to Becca Alkema