With new guidance from the Centers for Disease Control and Prevention (CDC), US travellers who have been fully vaccinated — in other words, two weeks after their second dose for the two-dose vaccines, or two weeks after a single-dose vaccine — can travel domestically without being tested before departure or after arrival, and without needing to quarantine on arrival.
It is still recommended, however, that travellers wear masks, wash hands or use hand sanitiser often, and remain six feet from others.
This is, of course, welcome news for the vaccinated, especially those in higher risk categories who should (at least notionally) have been prioritised for the vaccine. Even for those not yet vaccinated, or not yet fully vaccinated, the higher the percentage of fully vaccinated people around, the better: while the precise scientific detail is still under study, the CDC says, "fully vaccinated travelers are less likely to get and spread COVID-19".
Indeed, this week the CDC concluded that the two mRNA-based vaccines — Pfizer/BioNTech and Moderna — prevent both symptomatic and asymptomatic cases. The latter, asymptomatic cases, is a particularly helpful piece of data, since in the case of other viruses it has been shown that people can be infected unknowingly and also spread the disease.
Other vaccines may have similarly positive effects, but the science is still out. This is the uncomfortable but unavoidable reality of being at the forefront of science around the SARS-CoV-2 virus and the COVID-19 disease that it causes.
The CDC's domestic relaxation is just the first step for travel. The CDC's jurisdiction ends at the US border, even if many countries are influenced or guided by its analysis. The issue comes when it's time to travel internationally. There has been substantial pushback against "vaccine passports" for domestic use, in many cases along predictable political lines. But for international travel, people are accustomed to document requirements. In other words, people generally seem willing to show their vaccination status to visit Puerta Vallarta, but not the Piggly Wiggly.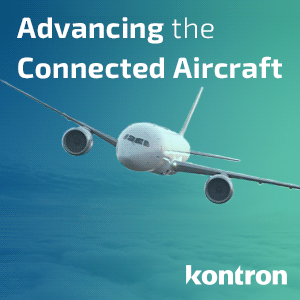 It's clear we need a single common-sense, multipurpose solution for test and/or vaccination verification — beyond the easily forged pen-on-paper that most people receive when being vaccinated.
That's important both in terms of achieving the public health measures — this can't be allowed to be a new, lethal "fake emotional support animal certification" type of scandal — and in terms of efficient travel, because reviewing test and vaccination certification will be a massive amount of work for airlines. Countries that are presently open to incoming travellers are requiring a hodgepodge patchwork of measures at present, with few making allowances for the vaccinated at this point (Iceland being a notable exception).
Those allowances will come. But at present it seems likely to be unharmonised, and possibly inharmonious.
The prospect of a less vaccinated country allowing rich, vaccinated tourists to swan in and around on holiday while its own citizens have yet to be protected is distasteful at best. But by the same logic, allowing those vaccinated to resume a normal life with vaccine passports also comes with an inequitable twinge, especially if, as in most places, older people are given vaccine priority.
A growing list of airlines are trialing the International Air Transport Association's Travel Pass, which among other features enables passengers to create a digital passport, verify their test/vaccination meets the regulations and share test or vaccination certificates with authorities to facilitate travel.
In the early days of the pandemic, some countries attempted to "roll their own" COVID-19 contact tracking and tracing systems before Apple and Google took matters into their own Bluetooth-enabled hands as the de facto smartphone operating system leaders. It seems like these companies — already starting to set some standards for COVID-related and "health pass" apps — should also be at the forefront of this work.
Related Articles:
Featured image credited to istock.com/Ridofranz