Avlo. Ouigo. It all sounds like a series of magicians' spells, but the only magic in Spain's low-cost, high-speed rail market is likely to be getting travellers where they want to go, quickly and inexpensively.
Spain's high-speed rail network (AVE, Alta Velocidad Española, Spanish High Speed) is Europe's longest with over 3200km of track, second only to China in the world. Most lines converge on Madrid, with the lines in the east connecting to the French TGV network to extend services as far as Marseille, Lyon and Paris.
The national rail operator Renfe offers the full high-speed long-distance AVE brand, together with middle-distance Avant and combined high-speed/conventional line running Alvia services — and, with a revised start date of 23 June, the new Avlo, a 438-seater 330 km/h low-cost service connecting Madrid, Zaragoza and Barcelona.
Postponed from April 2020 by the COVID-19 crisis, Avlo will run four daily returns on the line between Madrid and Barcelona, stopping en route at Guadalajara, Calatayud, Zaragoza, Lleida, Tarragona, Girona and Figueres. Onboard are seats in the usual 2-2 layout of the class 112 trains, with their signature Talgo forward bubble cab.
Enter the challenger: France's low-cost Ouigo, from national rail operator SNCF, which uses the same double-decker TGV Duplex as in France, offering either a 2-2 or 1-3 layout on board.
Like Renfe's Avlo, Ouigo Spain also runs between Madrid and Barcelona, with stops only in Zaragoza and Tarragona.
Indeed, the choice of line is a notable one, with the Madrid-Barcelona line opening in phases from 2003 to serve what was the world's busiest air route.
There are certainly some parallels to Ouigo's route strategy in France here, which opened up on the country's first HSR axis between Paris and Lyon, but in Spain both operators are using the in-town stations rather than Ouigo's initial choice to serve the out-of-town satellite stations in France's first and second cities.
But the SNCF's LCC isn't quite as LC (low cost) as it is in France. Each train will have 250 seats fewer for a total of 1018, and will also — unlike French Ouigo — have a bar, perhaps predictably named "Ouibar".
And SNCF plans to expand Ouigo over "the next few months", with service on the Valencia-Alicante and Córdoba-Sevilla-Málaga lines to the southeast and south/west of the country respectively.
It will be one to watch, with a national rail operator seeking to compete more aggressively on passenger experience on another operator's turf. Within France, SNCF has been careful not to cannibalise its full-service TGV golden goose (under various brands including inOui and TGV) with Ouigo, hence the lack of a Ouibar in France.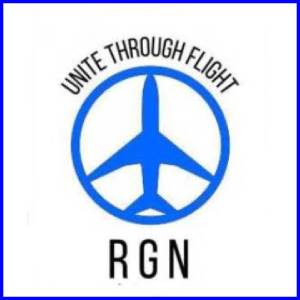 Similarly, when the Japanese Shinkansen operator JR West experimented with the Hikari Rail Star sub-brand (a more comfortable standard class experience, to compete with airlines based on #PaxEx) between Osaka and Fukuoka, it did not include the Green Car business class seats found on its standard services.
SNCF obviously doesn't need to be concerned about cannibalisation across the border in Spain, with executives being very clear that they plan to undercut Renfe's pricing. But, of course, the Spanish operator does need to ensure that its own AVE golden goose doesn't get cooked. Will Renfe need to match the low-cost network — and onboard services — of its French competitor? Will it start tit-for-tat low-cost operations across the border, with an Avlo France brand?
As the pressure rises for rail to make up a greater proportion of Europeans' travel than it has in the past, it's an exciting time for lower-carbon, greener rail to shine.
Related Articles:
Featured image credited to Renfe