Media Carrier is pleased to announce that following an international tender for Air Astana's "Digital Press Service", the leading digital content experts have now been awarded a contract to provide their highly functional digital media library, the Media Box, to the passengers of Kazakhstan's national airline.
During a three-month test run earlier, Air Astana was already convinced of the functionality and the extensive digital content of the Media Box and confirmed the positive feedback at that time by awarding the contract to Media Carrier.
"We are very pleased that Air Astana, another first-class airline, has placed its trust in us and has included our Media Box in their service offering," said Philipp J. Jacke, Managing Director of Media Carrier GmbH. "With digital tools like our media box, airlines can offer their passengers first-class service and added value, which is of great importance especially now during the Corona Pandemic," Jacke continued.
With the Media Box, Media Carrier is providing Air Astana extensive digital content – including a first-class portfolio of international publications with renowned newspapers and magazines such as the Financial Times and the International New York Times.
The Media Box can be used with any Internet-capable device, no external apps need to be installed or additional registration is required. Air Astana passengers will be able to access the digital content of the Media Box via various "touch points", such as the website, a pre-flight e-mail, at mobile/web check-in and in the Air Astana App.
In this way, passengers can start reading their preferred media even before their departure. Around 1,000 newspapers and magazines are available for passengers to download free of charge, and other titles can also be downloaded for a fee. All publications are then available to the reader in PDF format in the familiar layout and in the full scope of the print edition and can also be read conveniently offline.
"The use of digital media has taken on a new significance with Corona," says Aigerim Zhambyl, Project Manager of Air Astana. "In particular, the hygiene aspect of each passenger using only their own mobile phone or tablet without contact has been a decisive argument for us to expand our range of digital services. Media Carrier's Media Box convinced us with its functionality, digital content and user-friendliness".
But also for ecological reasons, everything speaks for the use of digital media on board of airplanes: paper waste is avoided, weight and thus also the consumption of paraffin is reduced, logistics of providing and disposing of media are no longer necessary. A further advantage: ePaper is never out of stock and always up-to-date.
The Media Box from Media Carrier is a digital media library and functions as a complex information and entertainment platform. Whether on a smartphone, tablet or other Internet-capable end devices – the Media Box is web-based and therefore the perfect smart media companion when you are on the move. In addition to a range of more than 1,500 daily, national and international newspapers and magazines, many other digital content formats such as games, podcasts, videos, streaming services, live TV and the customer's own publications can be integrated into the Media Box on request.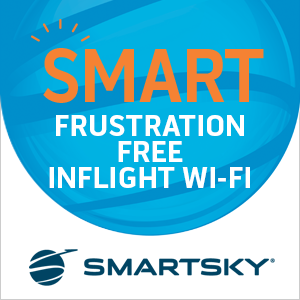 About Media Carrier   
Media Carrier GmbH, a company of the MELO Group, specializes in the marketing and distribution of digital content. With its Media Box, Media Carrier particularly inspires customers from the travel and leisure industry, but also fitness centers and clinics: Well-known airlines such as Lufthansa, Virgin Atlantic, Austrian Airlines, Eurowings, SWISS and Singapore Airlines as well as more than 1,200 hotels (including Crowne Plaza, Dorint Hotels, Intercontinental Hotels & Resorts, Intercity Hotels, Mandarin Oriental, Sofitel and Steigenberger) already rely on the Media Box.  Passengers and guests can choose from a selection of up to 1,500 international and national titles during their flight or hotel stay and then download their favorite reading as a PDF file or read it conveniently using an eReader.
About Air Astana
Air Astana became the first carrier from Russia, the Commonwealth of Independent States (CIS) and Eastern Europe to be awarded a prestigious 4-Star rating by SkyTrax at its World Airline Awards 2012 and was also named 'The Best Airline in Central Asia and India' that year. Both achievements were repeated in consecutive years through until 2019. Air Astana received a Travellers' Choice Awards, and 5-Star in Major regional airlines category at APEX Awards for the three years in a row between 2018 and 2020.