While the Canada-US border has been closed to drivers of non-essential travel since 17 March 2020, many Canadian snowbirds were still able to fly to desired destinations, including sun spots, providing they quarantined on re-entry for 14 days at a residence of their choosing.
After requiring in early January that air passengers aged five or older test negative for COVID-19 before traveling from another country to Canada, Prime Minister Justin Trudeau took an even harder line today, announcing measures to curb people's movements to prevent the spread of COVID-19, especially new variants.
The government and Canada's airlines have agreed to suspend all flights to and from Mexico and Caribbean countries from 31 January until 30 April 2021.
All four major airlines in Canada – Air Canada, WestJet, Air Transat and Sunwing – "are cancelling air services to Caribbean destinations and Mexico", Trudeau told the country in a briefing today.
He lauded Canada's air carriers for "stepping up to protect Canadians too". And he assured that Canadian operators will be making arrangements with their customers "who are currently on a trip in these regions to organize their return flights".
To that end, Air Transat earlier this week said it would suspend all flights from Toronto for the winter season and took to Twitter after today's announcement to assure its customers it will get them home.
We're doing everything we can to limit the impact that this situation has on our customers, including by making sure that we have a sufficient number of repatriation flights and available seats to return all our customers back home as soon as possible. 4/5 pic.twitter.com/kiTDQZo8A4

— Air Transat (@airtransat) January 29, 2021
Further, effective 3 February, in addition to proof of a negative pre-departure test, all scheduled international commercial passenger flights – those of Canadian and foreign carriers – will be funneled into four Canadian airports: Montréal-Trudeau International Airport, Toronto Pearson International Airport, Calgary International Airport, and Vancouver International Airport.
The new restrictions will include scheduled commercial passenger flights arriving from the United States, Mexico, Central America, the Caribbean and South America, which were exempted from the country's previous restrictions.
Notably, private/business and charter flights from all countries will also be required to land at the four airports. Flights from Saint-Pierre-et-Miquelon and cargo-only flights will remain exempt, said Transport Canada in a statement.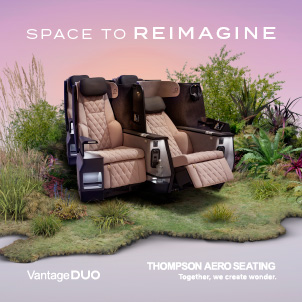 Added testing is also in the cards, with Trudeau saying: "…in addition to the pre-boarding test we already require, as soon as possible in the coming weeks, we will be introducing mandatory PCR testing (nasal swab) at the airport for people returning to Canada."
Once travelers have completed all these steps they must then stay at an "approved hotel" at their own expense for a minimum of three days. Trudeau warned that the cost will exceed $2000CAD. If given the 'okay', travelers will be allowed to finish the remainder of their 14-day quarantine at home "under significantly increased surveillance and enforcement", stressed Trudeau.
He also stated that those with positive tests "will immediately be required to quarantine in designated government facilities to make sure they are not carrying variants". The designated facilities have yet to be announced.

In the question and answer portion of Trudeau's briefing, he admitted that "yes, it is extremely low, the percentage of cases that is traced back to international travel, but it is not zero". He highlighted how a single travel case lead to the UK variant causing an outbreak in a long-term care facility in Barrie, Ontario, affecting all but one resident and resulting in a death toll of 50.
"We need to take extra measures. By putting in place these tough measures now, we can look forward to a better time when we can all plan those vacations."
Ontario welcomed the new measures outlined by the federal government. Given that it will take a few weeks to implement the new testing and quarantine measures, however, Ontario will adopt a 6-point plan to stop the spread of COVID-19 variants.
"We will mandate on arrival testing for international travel. Every traveler that arrives at Toronto Pearson will be tested and if they refuse they will be issued a ticket," said Deputy Premier Christine Elliott. This testing in Ontario will be effective on 1 February.
Elliott assured that "additional testing measures at land border crossings" will also be implemented. It is hoped that mandatory testing will serve as a stopgap until federal measures are fully in place.
Related Articles: