European operators have a number of choices to equip their aircraft with inflight connectivity. Now they can take advantage of a qualified satcom installation from Carlisle Interconnect Technologies to support Inmarsat's Global Xpress Ka-band satellite-powered Internet service on Airbus A320 family aircraft.
CarlisleIT says it has received a new Supplemental Type Certificate (STC) from EASA covering installation of all aircraft structural provisions – outside aircraft equipment and electrical integration packages – for the Honeywell JetWave Ka connectivity system. JetWave transmits connectivity service via Inmarsat GX.
Manufactured at CarlisleIT's Franklin, Wisconsin factory, the installation kits are certified for application on A319, A320, and A321 aircraft.
Prior to this award, CarlisleIT already held the STC for the Boeing 757, and a spokeswoman with the firm tells Runway Girl Network that STCs are "pending for the A330 and 737".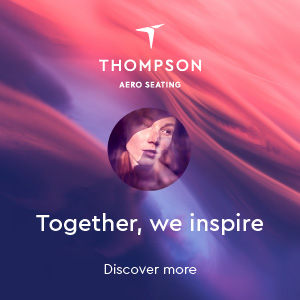 "CarlisleIT's extensive certification experience, including 202 STCs and 100 VSTCs, ensures that any equipment installation is completed safely and in compliance with airworthiness regulations, regardless of location," says Chris Rawley, product line manager, aircraft connectivity solutions at CarlisleIT.
"This STC opens the door for our European customers to take advantage of an existing, qualified satcom installation solution for the Airbus A320 family of aircraft."
London-headquartered Inmarsat currently operates a five-satellite GX constellation, in addition to a fleet of L-band satellites. In aviation, GX powers inflight connectivity installations at Air New Zealand, Lufthansa, Qatar Airways, Singapore Airlines, and other carriers. Inmarsat is gearing up for the launch of four new GX payloads and three new GX satellites between now and year-end 2023
Related Articles:
Featured image credited to Airbus