AIRE (Aircraft Interior Refurbishment España), one of the leading Spanish providers of cabin interiors engineering, production and maintenance services, is proud to disclose its first collaboration with the Philippines' largest carrier, Cebu Pacific Air (CEB), to convert two of its eight A330s to fly in full cargo configuration to address the demand brought about by the COVID-19 pandemic.
AIRE was awarded the project after a comprehensive evaluation. At the initial phase of the project, AIRE and Cebu Pacific have closely monitored recommendations released by EASA and Airbus specific to the regulation of cargo operations amidst this pandemic, to ensure guidelines are strictly followed and potential hazards are avoided.
This partnership has allowed AIRE to display its competence in engineering and production areas. The full package solution AIRE offered to CEB resulted in the airline efficiently managing its limited time and resources. Once again, AIRE provided the fastest and most effective solution, despite the hard times aviation is facing, in compliance with the commitment of the prompt and full cabin support provided by AIRE.
"This project is a step toward solidifying the position of AIRE as an established Part 21J company in the cabin interiors market," stated Mr. Juan Arevalo, Engineering Director within AIRE.
"The project was challenging since the beginning, but thanks to our tireless team and the experience accumulated on cargo operations over the previous months, we completed the project in compliance with structural integrity, fire protection, and emergency evacuation requirements following EASA, IATA, and TCH recommendations, all in one week," continued Mr. Arevalo. "We thank CEB for the trust and confidence, and we hope that this successful project will mark the beginning of a long-term and win-win collaboration".
"We saw this pandemic as an opportunity to revisit our operations to further improve wherever possible. Now more than ever, transport of goods must not be hampered, and the A330 reconfiguration will help us address the growing demand with a cabin fully dedicated for cargo. These converted aircraft will effectively enable us to carry more goods while doing so in a more efficient manner compared to regular A330s that rely on belly space," said Alex Reyes, Vice president for Commercial at Cebu Pacific.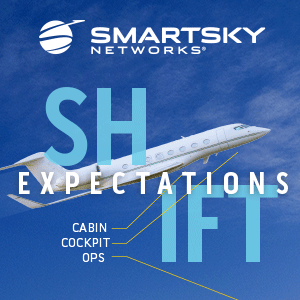 About AIRE
Established in 2000, AIRE (Aircraft Interior Refurbishment España) is a leading organization in aircraft cabin interiors environment with more than 100 hundred employees distributed in two main bases in Madrid (Coslada and Getafe) and a third one in Palma de Mallorca. As an EASA approved Part 21J, 21G, 145, AIRE is able to manage large cabin projects through engineering, production and maintenance activities, providing to its customers a "nose to tail" cabin solutions.
About Cebu Pacific Air (CEB) 
Cebu Pacific Air is the largest carrier in the Philippine air transportation industry, offering its low cost services to more destinations and routes with higher flight frequency within the Philippines than any other airline.
CEB and subsidiary Cebgo fly to 37 domestic and 25 international destinations, with over 100 routes. The CEB network operates flights out of seven strategically placed hubs in the Philippines: Clark, Davao, Cagayan de Oro, Kalibo, Cebu, Iloilo and Manila.