Avolon has agreed with Recaro Aircraft Seating an order for twenty shipsets of the SPRINT seat, consisting of fifteen (15) shipsets for use on A320 aircraft and five (5) shipsets for the B737NG aircraft; the seats will be delivered in the first half of 2021.
"This is a fantastic award for our SPRINT program," said Dr. Mark Hiller, CEO and Shareholder at Recaro Aircraft Seating. "This is another example of the excellent relationship that exists between Recaro and Avolon, a relationship that we truly value and look forward to enhancing for many years to come ."
To meet the needs of customers with tight aircraft transition schedules, Recaro rolled out the SPRINT program in 2019 as a Customer Service solution with only two months from order to delivery. The SPRINT program allows customers to select the e-leather cover colour from five pre-defined and pre-certified colours for the BL3530 seat. SPRINT standard configurations are available for Airbus A319, A320, A321 and Boeing 737 aircraft.
"This transaction will enable Avolon to react very quickly to market demand for flight ready aircraft which will be equipped in advance with brand new industry leading passenger seats. It is one of several proactive steps we are taking as a Lessor to support the needs of our customers" – said Enda Swan, Head of New Aircraft Deliveries & Engineering at Avolon.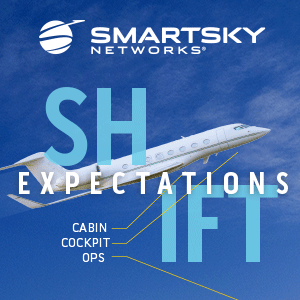 About Avolon
Headquartered in Ireland, with offices in the United States, Dubai, Singapore, Hong Kong and Shanghai, Avolon provides aircraft leasing and lease management services. Avolon is 70% owned by an indirect subsidiary of Bohai Leasing Co., Ltd., a public company listed on the Shenzhen Stock Exchange (SLE: 000415) and 30% owned by ORIX Aviation Systems, a subsidiary of ORIX Corporation which is listed on the Tokyo and New York Stock Exchanges (TSE: 8591; NYSE: IX). Avolon is one of the world's largest aircraft leasing businesses with an owned, managed and committed fleet, as of 30 September 2020 of 837 aircraft.
About Recaro Aircraft Seating
Recaro Aircraft Seating sees itself as a solution provider for its customers. As a global supplier of premium aircraft seats for airlines and OEMs, the company focusses on its vision "driving comfort in the sky. Recaro has employed more than 2,700 people worldwide and completed 2019 with a revenue of €716 million. It is the global market leader in economy class seating. To secure its strategic position, Recaro is investing in product innovation and in business class seating. Over the next couple of years, it will also invest in expanding its headquarters in Schwaebisch Hall as well as its sites in China Poland and the US. The aim: become market leader in economy and business class seating while maintaining a permanent customer focus.
About Recaro Group
The Recaro Group comprises the independently operating divisions Recaro Aircraft Seating in Schwaebisch Hall and Recaro Gaming in Stuttgart as well as the Recaro Holding located in Stuttgart. The automotive seating business as well as the child seat and stroller business are operated by licensees.