Global airline grouping Star Alliance is working to help rebuild passenger confidence in air travel by assisting its members in communicating their health and safety practices. It has designed a new digital travel information hub to centralize data from all alliance stakeholders.
"We want to be the most digitally advanced global airline alliance, and we want to deliver a seamless travel experience," explained Star Alliance director strategy and finance, Dr Martin Müller, during the recent IAMA Virtual Think Tank on COVID-19.
"The customer has developed expectations and preferences that have evolved … Everything is now mobile first, always online, and information at your fingertips."
Customer surveys helped Star identify some core concerns and expectations of travelers in the alliance. Questions about whether travel is permitted to particular destinations; what kinds of health checks are performed at airports, such as temperature screenings; what health documentation might be required; and if COVID-19 tests are required, were common concerns expressed by respondents. So too were concerns about masks and travel insurance.
An issue for travelers is that the source of accurate information for each of these questions isn't generally centralized, with airlines, airports and government agencies each holding some of the information. Answers can be inconsistent, and policies can change, leading to confusion which can discourage travelers from venturing out.
"We identified it as one of the difficulties to be able to reinstate the customer trusting flying again. And that's how the idea was formed to say, 'we need to offer an information hub, as a method to consolidate all those different stakeholders, to look at it from a customer perspective,'" said Dr Müller.
"Passengers can access the health measures and requirements from the member airlines at the airports and or the governments around the world. It's intended to put the information at the fingertips of the passengers to assist their planning," he explained.
The Star Alliance has been expanding and enhancing the information available on the hub so that customers can query details specific to their planned journey, no matter which airline member they fly or which airport they fly through — for example, knowing the specific requirements for a journey between Toronto and London.
While each member of the Star Alliance makes independent decisions on the way they manage the design of their passenger experience, they have agreed to a common set of commitments to their customers, including to provide hygiene amenities, to make masks mandatory, and to show display signs that communicate mandatory requirements.
"It's also joint procedures for cases where passengers developed symptoms during the flight. It's making sure that all the crews of our members use personal protective equipment, and obviously it's the cleaning and disinfecting of the aircraft," Dr Müller explained.
Star Alliance's members include: Aegean Airlines, Air Canada, Air China, Air India, Air New Zealand, ANA, Asiana Airlines, Austrian, Avianca, Brussels Airlines, Copa Airlines, Croatia Airlines, Egyptair, Ethiopian Airlines, EVA Air, LOT Polish Airlines, Lufthansa, Scandinavian Airlines, Shenzhen Airlines, Singapore Airlines, South African Airways, SWISS, Thai, TAP Air Portugal, Turkish Airlines, and United.
Beyond its efforts to create a comprehensive digital hub, Star Alliance has collaborated with airline groupings oneworld and SkyTeam to develop messaging about the steps airlines are taking to ensure air travel is safe. Their video campaign, entitled "Dear Travelers – Fly With Confidence" was shared on airline members' social media channels and by the International Air Transport Association (IATA).
The video tells the story of a young woman preparing to return to flying based on old postcards of destinations. "It puts together what the traveler can expect, and why the traveler and the customer can come back to the skies with confidence. It explains the measures that airlines [and] airports around the world have implemented, all the hygiene and personal safety standards to mitigate the risk," said Dr Müller.
"This is," he added, "I think the first time in history that we joined this [type of] initiative. So this goes over and beyond."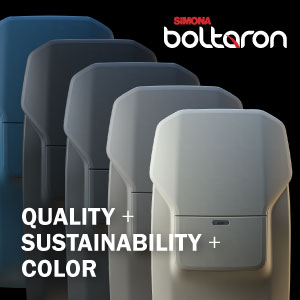 IATA has reported that recovery of the airline industry will depend on passenger confidence.
While pent-up demand exists for VFR (visiting friends and relatives) and leisure travel, consumer confidence is weak in the face of concerns over job security and rising unemployment, as well as risks of catching COVID-19.
Some 55% of respondents to IATA's June passenger survey don't plan to travel in 2020, IATA reported at the end of July.
While other factors will also come into play, including economic factors affecting business travel demand, airlines hope that having more accurate information available will help bring customers back sooner.
Related Articles: