When people think about long-distance rail journeys in Australia, the ones that come to mind are the Ghan, the Indian Pacific: the continent-spanning trains that are, effectively, cruise ships on wheels. The thirteen-and-a-half hour weekly Outback Xplorer train from Broken Hill to Sydney is very much not that, although the town is a stop on the Indian Pacific on its way to and from Adelaide. But the train is nonetheless a fascinating experience.
Broken Hill is a mining town (it's the BH in conglomerate BHP) in the far west of the Australian state of New South Wales, so far from Sydney that it isn't even in the same timezone — it shares that with Adelaide in South Australia, which is substantially closer. Today, it remains a mineral resources center, but is also developing an artistic flair, with no little thanks to its inclusion in the cult 1994 film Priscilla, Queen of the Desert.
Getting there, however, is complex. It is, as the staffer at the rental car company where I dropped off the vehicle in which I drove the thirteen hours from Sydney on the way out, "a bloody long drive". Flights are hundreds of dollars, on Regional Express' tiny 33-seater Saab 340 turboprops. And then there's the weekly train.
Australia is, it should be said, not much of a rail nation, despite Melbourne having one of the world's largest tram networks and Sydney's commuter rail being reasonable. The line to Broken Hill is primarily freight, and the weekly Outback Xplorer normally uses a three-car diesel multiple unit, westbound from Sydney on Mondays and eastbound from Broken Hill on Tuesdays. For the rest of the week, a bus connects to Dubbo, a journey of some nine hours before you even get to the train. Travelers face some restrictions given the COVID-19 crisis so be sure to check with the operator, NSW TrainLink, for the latest updates.
There's nothing fancy about the Outback Xplorer or its 1993-era railcars, but they do the job: these are essential rail services with few luxuries. Seating is simple and in a 2-2 configuration, with seats rotating to face the direction of travel or, if four passengers are traveling together, able to face each other.
First class seating gives a couple of inches (60mm) extra legroom and eighteen inches more recline. On the advice of a local friend, in advance of the coronavirus pandemic, I booked first class because it's usually less crowded, and indeed I had no neighbor all the way to Sydney.
The seats were comfortable enough, similar to an airline premium economy product with 1060mm (just under 42") of pitch, and something like nineteen inches of seat width.
These older trains lack any entertainment or connectivity amenities, though: no power, no streaming entertainment, no wifi. The views are, however, an absolute highlight.
From the many colors of deep red dirt of the outback through to the sparse and then rolling pastoral lands as you approach Parkes and then Orange, through to the stunning sights of the Blue Mountains west of Sydney… it's an utter joy, and I'd do it again just for the scenery.
The food and beverage service comes from the buffet car, which lets the train down somewhat. Australia has a fantastic coffee — and café — culture, not just in cities like Sydney or Melbourne, but in outback towns like Dubbo and Broken Hill, fusing influences from around the world.
So it's a bit sad that the meals on the Xplorer are limited to what you might find in a very small, unimaginative servo (that's Australian for where you'd fill up your car with fuel).
Warm foods on offer are limited to a hot pie, sausage roll or warm breakfast sandwich, although the latter, in fairness, hit the spot at just before 8am. An airline economy class-style meal is offered for lunch and dinner, but I'd been warned off that (fortunately — it looked pretty dire) and stuck, in error, to the sandwiches, which were dry and flavorless. Long-life shelf-stable snacks like muffins, potato crisps and chocolate rounded out the selection.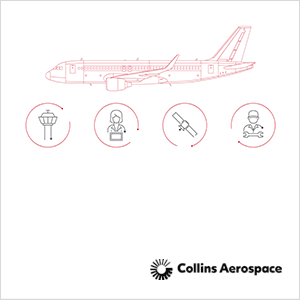 Please note, however, that NSW TrainLink has implemented a number of changes due to COVID-19, including: all hot food is being heated at the time of service; it no longer sells items that are not pre-packaged; it will no longer accept reusable cups; water fountains are no longer available on Regional trains; physical distancing applies while waiting to be served; and payment is preferred by credit card or EFTPOS where possible.
On my journey, beer, wine and soft drinks were available, but were just a bit uninspired. And that's the thing. This train feels very much like an essential-only rail service, which in fairness it is: apart from a few travelers like myself boarding at Broken Hill, everyone else was simply making their way up and down the line for business or personal travel.
But it doesn't have to be like that. Lines exist that serve the role as essential community connectors, but which also make the most of their incredible travel and tourism asset.
Creating a leisure passenger experience — with more comfortable chairs, perhaps, a more imaginative albeit pre-packaged café experience, some interesting traveler information delivered via an overhead wifi box synced to a GPS… none of this is revolutionary. It's just a shame that it isn't there.
The operator of the Outback Xplorer has new trains on order for delivery in 2023, or at least it did prior to the COVID-19 outbreak. As the travel industry worldwide considers what the new normal is, perhaps some thinking out of the box on the hard and soft product fitout would be welcome.
Related Articles: