Airlines have implemented many short- and medium-term solutions to adapt to new market conditions resulting from the COVID-19 crisis. But Designworks, a global creative consultancy owned by BMW, believes industry should consider long-term transformation.
Consumer surveys conducted by Designworks found that proximity to strangers is "the main concern for passengers" including at the terminal, during boarding and deplaning of the aircraft, and while seated on board, company director of design Johannes Lampela revealed during a recent virtual Passenger Experience Conference (PEC) session hosted by Reed Exhibitions.
As such, airline procedures that address passengers' proximity to each other will help boost passenger confidence. This logic won't come as news to US operators Delta Air Lines, JetBlue Airways and Southwest Airlines, which are all blocking middle seats for a spell.
Designworks' surveys showed that 78% of passengers would be more confident returning to the skies if airlines had less passenger density on board. "However, passengers are not willing to pay the full financial burden for the loss of capacity," Lampela told industry veteran and aircraft interiors expert Jennifer Coutts Clay, who moderated the PEC session.
About a third of respondents to the surveys were unwilling to pay for seat separation (for which there are a bevy of cabin interior solutions now available on the market). On the other hand, said Lampela, "two-thirds would be willing to pay at least 10%, and slightly over 40% would be willing to pay at least 20% extra."
To Lampela, this willingness to pay a premium represents an opportunity to reexamine cabin layouts and perhaps do away with cabin classes once and for all. He's not alone in having a rethink about cabin class. PriestmanGoode believes the notion of class to denote an area of the cabin seems outdated for these modern times, which is why the UK design house removed the words "economy class" and "business class" when it designed new cabins for the future.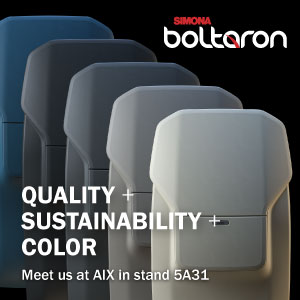 While airlines have done a good job in explaining the intricacies of cabin air circulation, and emphasizing the benefit of aircraft HEPA filters amid the COVID-19 pandemic, these benefits are nonetheless difficult for passengers to perceive.
In many ways, airlines are still bumping into the primary design challenge of aviation — that the metal or composite tube is restrictive by necessity, which in turn can generate passenger anxiety.
Airline passengers, quite simply, want greater control over their experience. "In all other public transportation models, you can make the claim that passengers have more control, because they can choose when to enter and exit the mode of transportation," noted Lampela.
He tackled skepticism over whether the time is right to redesign the aircraft cabin, given airlines' present financial challenges.
I think where passengers will be more willing to pay the extra, it's not so much for seats, but it is for a better experience, and a better solution based on a new layout, a lesser density environment.

We already see that, or have seen that, when premium classes and business classes were introduced … and proved to be very successful.
Jennifer Coutts Clay, author of the "bible" for aircraft interiors, Jetliner Cabins, pointed out that airlines have hesitated to adopt new design ideas in the past, such as double decker seats and nesting bunks. "All these amazing ideas that are usually on display at the Hamburg [Aircraft Interiors] Expo will be reconsidered now in this new context because airlines have got to face the need to change."
The pandemic arguably represents the greatest disruption in airline history. "This year, because of COVID-19, we've all been disrupted at a personal level, and for the airline business, the situation is catastrophic. With borders closed, fleets grounded, and mass job cuts, the COVID-19 pandemic has created a spiral of economic misery," noted Coutts Clay.
The immediate response has to be to try to gain passenger trust in aircraft transport. "Transparency and communication is key, like communicating status of the flight and sharing health and wellness information. But the methods can be even more specific, helping passengers "to visualize the actions that the airline is taking to ensure passengers are safe, and well, and taken care of", said Lampela.
He suggested that airlines might update their apps to show the progress of aircraft cleaning before boarding. "Just like the maintenance check on your car, the sanitation checklist would give passengers a visual reference of what has been cleaned and sanitized. They could even see almost the visual progress of the cleaning. This can also provide a checklist for the airline to ensure that they are following protocol and taking measures."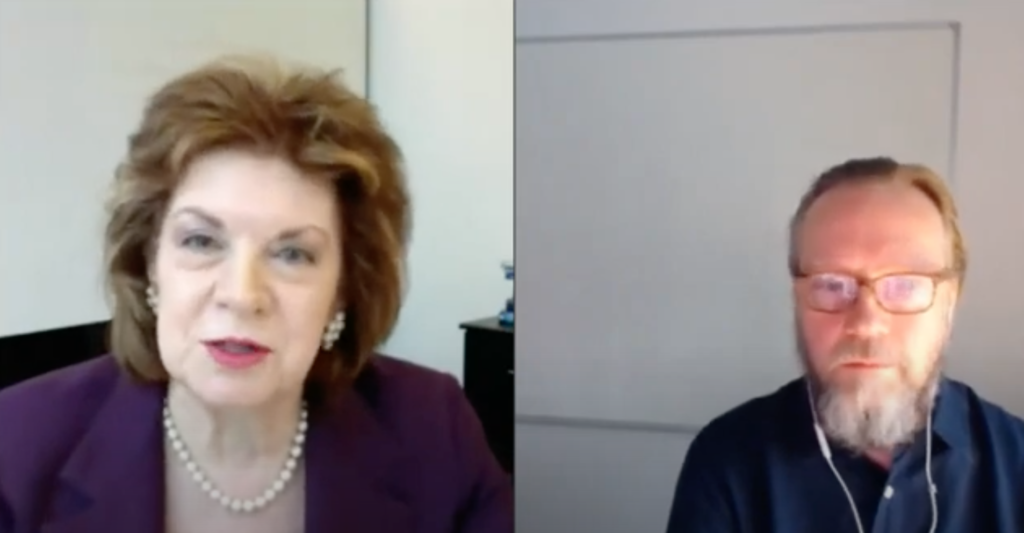 The Designworks executive also noted that passenger devices can be converted to inflight entertainment (IFE) controllers or serve as the sole source of IFE, with the ultimate objective being to reduce passenger touchpoints and the risk of infection.
But he also believes that industry can go further. He asked and answered the question: "Do we need a quick fix, or are we in the midst of a profound change? I think it is both."
Related Articles:
Featured image credited to Aerofoam