In the era of COVID-19, strategic purchasing is increasingly important in aviation, because the risk that smaller suppliers in particular are unable to cope with the extreme business conditions the pandemic generates is elevated. That's certainly true at German seatmaker Recaro, where head of strategic purchasing Lydia Manski sat down with Runway Girl Network for a physically distanced chat at the company's Schwäbisch Hall headquarters.
"We're really focusing on mitigating the supply chain risk for Recaro," Manski, one of whose teams is leading this work, explains. "Besides other risk mitigation activities, we're checking on a weekly basis, with a telephone survey: asking questions about their cashflow situation, if they have mitigation plans running when it comes to COVID-19 cases … if they have had support from the government — just to find out how financially healthy and stable they are, and if there could be an upcoming risk of an insolvency for Recaro's supply chain."
This supplier development team also visits suppliers, verifies their adherence to AS9100 standards, checks their quality management system, and assesses whether they are a good fit for Recaro. And it assists suppliers in becoming leaner organizations, adopting lean enterprise principles and behaviors to make them more efficient.
It's one of three teams Manski manages, comprising twenty people and three team leads, which keep the materials needed at Recaro sites worldwide flowing.
Another team, covering global commodity management, is focused on project purchasing and the global purchasing strategy, consolidating demands from the seatmaker's geographically dispersed locations in Germany, the US, China, Poland, and South Africa. The team searches for new suppliers, implements supplier framework agreements, fixes rates and determines whether to phase in or out suppliers, activate multiple-sourcing for key commodities, manage supplier risk, and so on.
The third team works on non-production materials, which Manski sums up as "everything that doesn't really go directly into a seat".
That includes Recaro's expanded facility in Schwäbisch Hall under its space2grow project, including a flammability lab, dynamic testing crash facility, and large seat customer service center, which RGN toured as part of a visit to the company's HQ in southwestern Germany.
"We have negotiated everything around the space2grow project," Manski notes. "People say we buy everything from toilet paper to a new building! We're looking at rental cars, services, telecommunications — that's what they're concentrating on."
The job combines understanding detailed challenges in complex engineering and materials, business logistics and a wide variety of other skills, and Manski credits the German dual study program — where university-level studies in business engineering are combined with on-the-job work, in her case in the automotive industry in the Black Forest region — with preparing her well for the role.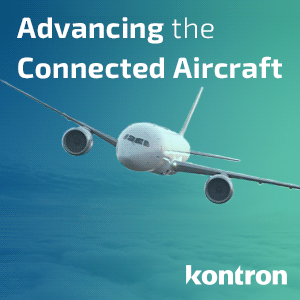 Her career path took her to the semiconductor industry into a controller role, and she developed HR, project management and other skills, starting as a temp in Recaro's purchasing department around a decade ago.
After working as a buyer in Schwäbisch Hall, "my first leadership position as a supervisor within purchasing, and it was pretty interesting: there were a lot of women there, they were all older, and I was German!", Manski laughs, highlighting that coming in as a younger but more senior supervisor, and one from a different culture, was a satisfying challenge to overcome.
"It was pretty interesting to get through it: you just have to have faith in yourself, and if you fail, never mind — just do it again until you succeed. Whenever there's a possibility, just take it."
Today, Manski is part of the core team within women4women, a Recaro initiative empowering women employees — 21% of the team in Schwäbisch Hall, but only 13% of leadership positions — through awareness, networking and mentorship. The women4women group provides a confidential platform for questions, helps women in different parts of the business get to know each other, and enables and coaches women in preparation for leadership positions.
"You just have to believe in yourself, you have to have the self-esteem, you have to encourage yourself," Manski says. "This is what we're trying to do with the women4women initiative."
Recaro provided overnight accommodation for RGN's journalist in Schwäbisch Hall during a physically distanced site visit, in full compliance with all local hygiene and public health restrictions.
Related Articles: