gategroup, a leading global provider of airline catering solutions and pre-order/inflight/and post-flight retail services, is seeing increased demand for its passenger-facing "digital retail solution" – ePax – as airlines resume flight operations around the world.
The transformative application which lets passengers directly interact with crew and navigate their own personal journey through their smart-device, is now available through gateretail.
ePax is the new generation of gateretail's proprietary end-to-end retail solutions. ePax removes the requirement for both a printed menu and a retail catalogue onboard. Passengers can instead use their own hand-held devices to access a retail web service which is operational in both online and offline cabin environments. Passengers can choose from an extensive range of products including a growing range of travel and destination services to assist their journey.
Data sits at the heart of this intelligent platform and ePax is powered by social prediction tools provided by gategroup's partner, Black Swan Data.
Black Swan's industry-leading social prediction tools help to forecast consumer preferences and traveler demands which can create enhanced passenger experiences and driving additional value that gateretail can present to airlines and passengers.  Indeed, passenger insight data reinforces the desire from passengers for convenient, safe, and more personalized solutions like ePax.
ePax also makes improved cabin service efficiency possible as it minimizes or eliminates the need for airline crew to undertake several steps in the service model. The platform has been built for flexibility and can be offered as a standalone system or integrated with existing inflight connectivity platforms.
"The most important step for airlines right now is to ensure passenger and crew safety as the world starts flying again. Airlines are seeking retail technology that is effective in this new operational setting.  In parallel to safety and efficiency, we also want to strengthen airlines' ancillary revenue streams, particularly by widening the portfolio of products relevant to a passenger's journey," said Federico Germani, Chief Commercial Officer at gategroup. "Until now, we have been limited by what we can stock on the trolley. Tomorrow, we are only bound by the appetite of the passenger. ePax "breaks open" the trolley, delivering new options in a contactless manner through this true digital transformation."
Adds Black Swan Data CEO, Steve King: "We have seen increased demand from carriers who want to digitalize their retail offer.  ePax's innovations, including data-driven mobile product stores, digital payment options, and intelligent recommendations, help airlines deliver safer on-board retail models, while enhancing passenger choice and ancillary revenues. We are embarking on a new era of inflight retail, one that is more attuned to the experience at home."
gateretail, in partnership with Black Swan Data has delivered a series of digital innovations in retail technology over the past two years. gateretail's iOS eCrew solution is already in service with many of its retail carriers, providing next generation capabilities for crew. ePax now delivers the same level of innovation for passengers.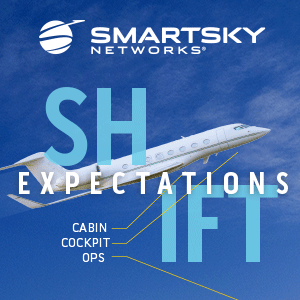 About gategroup 
gategroup is a global leader in airline catering, retail-on-board and hospitality products and services. gategroup provides passengers with superior culinary and retail experiences, leveraging innovation and advanced technology solutions. Headquartered in Zurich, Switzerland, gategroup delivers operational excellence through the most extensive catering network in the aviation industry. In 2019, gategroup served more than 700 million passengers from over 200 operating units in 60 countries/territories across all continents. 2019 revenues reached CHF 5.0 billion generated by approximately 43,000 employees worldwide.
About Black Swan Data
Black Swan is one of Europe's leading data science and technology companies. The company employs over 250 'Swans' globally across offices in London, Los Angeles, New York, Cape Town, Budapest and Szeged. The business proposition is about combining Big Data technology with AI and predictive analytics to anticipate and predict changes in human behavior. They work primarily in the Travel and CPG sectors with global blue-chip clients including PepsiCo, Panasonic, Colgate Palmolive, Harley Davidson and Danone.
Forward-Looking Statements
This publication contains forward-looking statements and other statements that are not historical facts. The words "believe", "anticipate", "plan", "expect", "project", "estimate", "predict", "intend", "target", "assume", "may", "will" "could" and similar expression are intended to identify such forward-looking statements. Such statements are made on the basis of assumptions and expectations that we believe to be reasonable as of the date of this publication but may prove to be erroneous and are subject to a variety of significant uncertainties that could cause actual results to differ materially from those expressed in forward-looking statements. Among these factors are changes in overall economic conditions, changes in demand for our products, changes in the demand for, or price of, oil, risk of terrorism, war, geopolitical or other exogenous shocks to the airline sector, risks of increased competition, manufacturing and product development risks, loss of key customers, changes in government regulations, foreign and domestic political and legislative risks, risks associated with foreign operations and foreign currency exchange rates and controls, strikes, embargoes, weather-related risks and other risks and uncertainties. We therefore caution investors and prospective investors against relying on any of these forward-looking statements. We assume no obligation to update forward-looking statements or to update the reasons for which actual results could differ materially from those anticipated in such forward-looking statements, except as required by law.