Delta Air Lines' decision to block middle seats and cap loads through at least 30 September and possibly beyond has garnered praise from COVID-19-concerned travelers, and scorn from a cluster of aviation enthusiasts who suggest it's nothing more than a "PR stunt" given that the carrier's US legacy rivals are booking to capacity.
But Delta appears entirely unperturbed by the naysayers. "Restoring consumer confidence to travel on Delta is the driving force behind our Delta Cares standard which includes requiring customers and employees to wear masks, enhancing cleaning protocols for aircraft, electrostatic spraying before every departure, blocking middle seats, and capping load factors at 60% to provide more space on board," Delta CEO Ed Bastian said yesterday during a second quarter earnings conference call.
"We're committed to blocking middle seats through September and expect to continue our policy beyond that date as well."
Delta, and indeed other carriers which are blocking seats for a spell – JetBlue through the Labor Day weekend and Southwest Airlines through 30 September – have sought to impart these new measures to passengers through a variety of means, including on their web sites and via social media. But a free new browser extension from travel tech start-up Pilota can now show travelers what safety precautions are being taken on each flight as they shop for travel, including whether or not the carrier is capping loads and blocking seats.
Notably, Pilota's so-called FlySafe product also provides personalized ratings for each flight, based on the safety precautions employed by the airline.
"It's no secret that travel, and especially air travel, has been at record lows over the last few months. People are concerned about the health and safety risks present while flying. Airlines, airports and every travel provider are continuously implementing new safety measures to keep travelers safe and restore their confidence in flying. However, it has been difficult for those interested in traveling to find this information as they plan their trips. CEO of Pilota, Saniya Shah and her team recognized this problem early on and started pulling together their data sets to build a solution," stated Pilota, a venture-backed company based in New York City.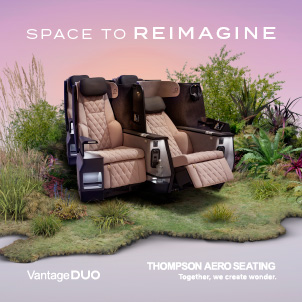 Travelers can compare flight safety and health precautions on the booking sites they are already using, like Google Flights, Expedia and others. FlySafe discreetly overlays these precautions on their flight search results, allowing them to quickly see which precautions each airline is taking.
In addition to blocked seats and capacity caps, FlySafe alerts travelers to the airline's mask requirement; and whether or not it is providing PPE to passengers, has implemented boarding sanitation measures (i.e. reducing touch points and interactions between passengers and gate staff), and is adhering to social distancing (during check-in and boarding).
It also alerts travelers about the carrier's cabin sanitation protocol, food hygiene (i.e. what new inflight dining measures have been implemented on the flight they are viewing) and whether the airline is offering flexible policies, such as waived change fees or options for refunds.
Your author regularly flies between Baltimore/Washington International Airport and Jacksonville, Florida. A quick search for a 31 July flight shows that Southwest Airlines and Spirit Airlines offer direct service on this route. But while Southwest has received a five-star rating from FlySafe for implementing all of the aforementioned safety precautions listed, Spirit gets a two-star rating from FlySafe as it is not blocking seats, capping capacity or providing PPE for free to passengers.
Pilota CEO Saniya Shah said: "We know how stressful it is to fly right now and we hope that FlySafe will bring some comfort and peace of mind to travelers that need to get in the air right now."
Peace of mind is certainly what Delta customers are seeking. CEO Bastian said yesterday that the space on board the plane accommodated by the blocked middle seats is "the number one reason why customers are choosing Delta" as they see it as being consistent with the US major's brand.
"Everyone appreciates it's not going to last forever, but in the face of a health crisis, that space on board really matters and customers are telling us that. And we're seeing it in our Net Promoter Scores which have gone up considerably on a year-over-year basis, 20 points in the month of June over last June which last June was already a good number. And we hear it from our corporates, we hear it anecdotally from many of our travelers," he added.
Image credited to Delta Air Lines
Related Articles: