AIM Altitude has been working with Composites Evolution Limited and Sheffield Hallam University on an exciting research and development project backed by Innovate UK.
The collaboration's objective has been to develop a nanocomposite material with exceptional fire and mechanical performance, suitable for use in aircraft interior applications.
The team has developed a unique thermosetting resin system, which is a blend of poly(furfuryl alcohol) (PFA) with a specific additive mix, for the production of glass fibre pre-pregs using a hot-melt process.
The successful conclusion of the project in August 2020 is expected to bring to market a new family of materials with improved performance, enabling greater design freedom, including new decorative finishes, and a safer passenger environment.
Vernon Thomas, Engineering Manager at AIM Composites, said: "Materials and design options for composites in fire-critical applications are currently very limited. The nanocomposites we have developed have led to enhanced performance all round. It is a better, safer product, which is bio-based and renewable. The fire, smoke and toxicity (FST) performance is better than phenolics. The reduced porosity has great advantages for the finish, reducing costs considerably, and peel strength improvement gives vital increases to integrity and durability. All of which offers airlines greater opportunities for differentiation."
Bio-based and sustainable
The PFA resin base is produced from biomass waste, which has a mature, secure, low-cost supply, and does not compete with food production so is completely sustainable. The composite is similar to phenolic, but without the toxic phenol and formaldehyde compounds, making it safer across the whole product lifecycle.
Dr Brendon Weager, Technical Director of Composites Evolution, said: "Working with Sheffield Hallam University and AIM Altitude has given us the opportunity to fully explore our new product ideas. The nanocomposite solution we have developed has so many improved features it will redefine composites capabilities."
Improved properties
The resulting cured pre-pregs have been tested at AIM Altitude's facilities in Cambridgeshire and have shown substantially better fire properties than current phenolic pre-pregs. The surface finish is also superior, which in itself will substantially reduce downstream costs in defect rectification and preparation for decoration. The enhanced fire properties will permit the use of some decorative finishes not currently available for commercial aircraft interiors.
Dr Francis Clegg, Principal Research Fellow at Sheffield Hallam University, said: "This collaborative project has been a great opportunity to investigate and apply some really interesting materials science to a leading application with potentially great impact".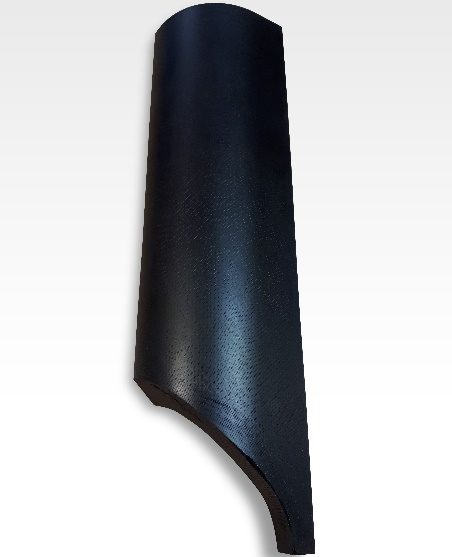 About AIM Altitude
AIM Altitude designs, manufactures, certifies, and maintains cabin interiors for the world's major airlines on Airbus, Boeing and other OEMs' aircraft.
The market-leading products and services of AIM Altitude include: premium customised monuments, social spaces, bars, galleys and stowages, composite components and a full-service product-support capability. AIM Altitude's products are all inspirationally designed, meticulously engineered and beautifully crafted.
AIM Altitude is a global company headquartered in the UK, with bases in New Zealand, the Middle East, and North America. Whilst being a modern, innovative and pioneering company, AIM Altitude still has links to its roots as a small coachworks business, established in the UK in the early 1900s.
AIM Altitude is owned by AVIC Cabin Systems, which also owns FACC, Jiatai Aircraft Equipment Co., Fesher and Thompson Aero Seating. ACS's mission is to integrate the capabilities of the member companies to deliver more competitive turnkey and fully integrated cabin solutions to customers.  The parent company AVIC focuses on aviation manufacturing but is also involved in several other business sectors, including automobile, trade and logistics, retail, electronics and real estate investment, with revenue of US$55 billion in 2017.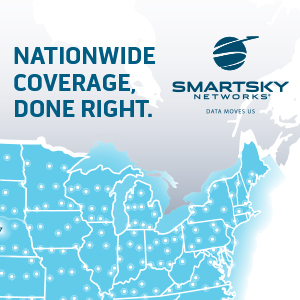 About Composites Evolution Limited
Composites Evolution is a developer, manufacturer and supplier of prepregs for the production of lightweight structures from composite materials. All of our products are proprietary and are developed in-house by our team of chemists and material scientists. Through continued innovation, we aim to provide our customers with the best possible materials. We offer short lead times, low minimum order quantities and responsive technical support. Our prepregs are available on a range of reinforcement fabrics including carbon, glass, ampliTex™ flax, aramid and basalt.  Resin content, resin bias and tack level can all be tailored to meet your requirements. Our manufacturing facilities are based in Chesterfield in the UK. We are ISO 9001:2015 certified and are members of Composites UK.
About Sheffield Hallam
The Materials and Engineering Research Institute (MERI) at Sheffield Hallam University is a dynamic interdisciplinary research institute dedicated to addressing industrial problems through the application of fundamental science and engineering.  Our experienced team has a highly successful track record applying cutting edge research to find innovative solutions and generate real competitive advantage.  Our research and consultancy activities are supported by a large advanced equipment base, ranging from the latest electron microscopes to high performance computing hardware.