Competitive pressure has been mounting for years for airlines to facilitate free inflight Internet browsing for passengers. New York-based JetBlue Airways and Air New Zealand are among the carriers offering free connectivity service today. Delta Air Lines is eager to introduce the same, and is poised to take a multi-source supplier approach to ensure a top-notch experience for passengers, according to IFC service provider Gogo. And Qantas, which turned off its free Wi-Fi on domestic A330s and 737s in the face of the COVID-19 crisis, said it is progressively switching on the service again aboard its 737s in partnership with provider Viasat.
Now, many of Lufthansa Group's flyers can avail of complimentary Wi-Fi on domestic, short- and medium-haul routes. That's because Deutsche Telekom's private mobile customers, who are members of at least its "Magenta Mobile M" plan, have been offered the benefit since 21 April through the firm's Connect App when flying on Lufthansa, Eurowings and Austrian Airlines, according to a statement posted on the Deutsche Telekom web site and shared on social media.
"Business customers have already been benefiting from this Deutsche Telekom service for some time now," said the German telecommunications company, which is a key ISP partner to the Lufthansa Group. The offer is valid until 31 December 2021.
The connectivity service is powered by Inmarsat's Ka-band satellite-based service, known as GX Aviation. It's the same service that supports Air New Zealand's onboard connectivity solution.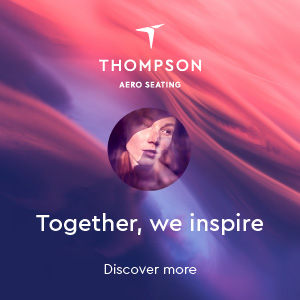 One of the ways that Inmarsat and Deutsche Telekom are helping airlines overcome barriers to offering free Wi-Fi "is enabling advanced roaming services, allowing subscribers of mobile network operators and Wi-Fi service providers to automatically access the inflight Wi-Fi service. The latest news with Lufthansa Group is a prime example," said Inmarsat in a news post.
Passpoint – a Wi-Fi Alliance protocol that streamlines network access in Wi-Fi hotspots and eliminates the need for users to find and authenticate a network each time they connect – is playing an important role in the implementation.
"The simplicity of a plug-and play experience is the key reason why 40% of mobile subscribers in Europe actively use cellular roaming services when abroad. We now have the technology to fully emulate that cellular roaming experience on a flight. Merely turn on your smartphone and start using the inflight Wi-Fi services," explained Inmarsat Aviation vice president of retail revenue management Asbjorn Christoffersen in a statement.
He added: "Starting with mobile app-based roaming – using the WISPr technology [which enables cellular network-type roaming service within wireless ISPs] – we'll expect to rapidly transition to fully automated cellular style roaming using Passpoint technology."
Related Articles:
Featured image: Lufthansa Technik