Over the last decade, seatback IFE has survived in the face of countless news articles about its imminent demise.
It has survived in the face of dire predictions from would-be industry disrupters who insisted that passengers prefer to watch older content on their own devices versus new blockbusters at eye level on seatback screens.
It has survived despite pleas from aircraft interiors designers for airlines to do away with screens so that their full vision for the onboard passenger experience can be realized.
And it has survived – inexplicably, to some industry observers – despite the march of BYOD, wireless IFE, and inflight connectivity on aircraft.
But will in-seat/seatback IFE survive the coronavirus pandemic?
It obviously faces several headwinds, either as a direct result of the crisis or a knock-on effect of it. And those who have long argued against its adoption – citing the additional weight and fuel burn associated with wired embedded systems – may now have more of a receptive audience.
Seatback IFE represents cost, both for content licensing and hardware maintenance, at a time when airlines are in the depths of financial despair.
It is a touchscreen device at a time when passengers are wary about touching surfaces, and are seeking contactless experiences.
A key value proposition for seatback IFE – it distracts passengers' brains from the pain of sitting in high-density seating configurations – is being challenged in the near-term, as some airlines adopt social distancing measures on board, including blocking middle seats.
Another key value proposition – the ability for seatback IFE to offer "early window" movies to passengers before they're accessible at home – is being tested, as Hollywood has employed a day-and-date release model for new (second-tier) movies during this stay-home period.
While seatback IFE can be found on the vast majority of widebodies in the world fleet, the twin-aisle market has been softening for years and is rapidly growing even softer amid the pandemic. Is seatback IFE assured of being part of the "secular shift" to long-range narrowbodies? It has been part of A321neo operator Aer Lingus' shift; it did not factor into Norwegian's shift when the carrier was flying Boeing 737 MAXs across the Atlantic.
Airlines with seatback IFE usually fit into one of three categories – those that wholly embrace it as a benefit and product differentiator; those that are neutral on adoption, accepting the simple fact that seatback IFE is the cost of doing business on long-haul flights; and those that went kicking and screaming into adoption when Gulf carriers starting winning the #PaxEx accolades.
Paul Margis, the former CEO of IFE giant Panasonic Avionics, explained the paradigm thusly, in 2012:
A lot of airlines got into embedded IFE for hygienic reasons – in other words, it wasn't really their strategy in the first place. They just got backed into it because their competitors were doing it.

While the last several years has seen a big upswing in IFE – with virtually every long-haul carrier putting it in – it's possible that the market will stabilize to the point where there will be airlines that really focus on their embedded product offerings, while others that adopted IFE for hygienic reasons will drive that cost bar and that performance bar down, and will ask themselves: 'What do I need to compete and what is good enough?'
That question is likely being asked by virtually every airline right now. What do I need to compete and what is good enough?
There's another important factor to consider – the natural push for more sustainable air travel, amplified by the Greta effect.
Even before the coronavirus crisis, the eco-credentials of seatback IFE were being called into question. Etihad Airways – a major seatback IFE customer for widebodies (which even used this downtime for IFE updates) – last year rolled out a "Choose Well" A320/A321 economy short-haul experience that saw the elimination of seatback screens, scoring the carrier some green marketing points.
Not all passengers were convinced that Etihad's motivation was purely about slashing CO2 emissions. "They are cutting costs. That's all that is. American Airlines took out screens to save fuel and add seats. Jesus, what innocence…it's all about the money," noted one commenter to RGN.
Delta, which installed seatback IFE on the vast majority of its mainline fleet, was armed with a green IFE message when this journalist posed the question in January at the APEX TECH conference in Los Angeles: how do you mesh your sustainability messaging with your near fleet-wide adoption of embedded IFE? A Delta exec responded by saying the carrier's new Delta Flight Products-made wireless seatback system is lighter and therefore more environmentally friendly than traditional wired systems.
But if a case can now be made that the BYOD model is "more sanitary", "safer" and "greener", will the airlines that adopted seatback IFE for, in Margis' words "hygienic reasons" (ironically enough), use this narrative – coupled with cost-cutting – as part of their exit strategy in time?
Removing embedded IFE from widebodies would require significant and costly aircraft overhauls, the type of thing that cash-strapped airlines are eschewing at present.
But given that "everything is going touchless, we could see an uptick with wireless", especially on long-haul narrowbodies, Tronos Aviation Consulting managing officer Gary Weissel suggested today.
During the first in a series of virtual Passenger Experience Conference (PEC) sessions from Reed Exhibitions, Weissel said his firm "did projects on that pre-COVID, so the business case to remove [embedded IFE] on long-range narrowbodies is there."
Viasat, whose high-capacity Ka-band connectivity solution is able to support a free onboard Internet model (see JetBlue), is seeing the wireless trend "almost accelerate" given the COVID-19 crisis, according to company VP commercial mobility Don Buchman.
In addition to broadband connectivity, Viasat can "get live TV" to passengers' devices, and it can allow passengers to connect with crew without touching the call button. In short, you can contact the flight attendant through your device, noted Buchman at today's virtual PEC event.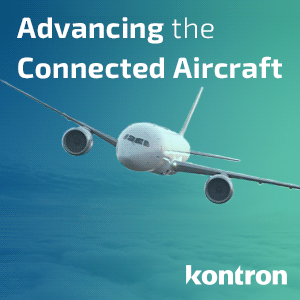 Going forward, airlines that see continued value in seatback IFE would obviously be wise to double-down on the message that touchscreens have been thoroughly cleaned, as Delta, for example, is already doing.
Perhaps airlines will empower passengers to take matters into their own hands by distributing disinfectant wipes for the express purpose of a pre-flight wipe down of seatbacks and tray tables, as an additional precaution.
Hastening the introduction of companion apps for in-seat IFE – which enable passengers to sync their personal device with the onboard system – could instill further confidence in passengers. Singapore Airlines and Lufthansa were early customers of this innovation from Panasonic.
Indeed, Singapore Airlines is reminding passengers of this IFE companion app functionality in its latest press release about how the carrier is boosting health and safety.
There is also a safety narrative to embedded IFE. It's integrated with the PA. Seatback and dropdown systems are used to broadcast passenger service and safety announcements, and can be further employed to impart any new inflight protocols stemming from the pandemic, including around cleanliness and social distancing.
But if airlines were to blame COVID-19 for a lack of fresh movie content – or indeed no IFE content at all – would there be an uproar? Qantas pointed to the crisis, and its need to cut costs, as the driver behind its decision to temporarily switch off inflight Internet, movies and TV shows in April, as reported by Executive Traveller.
Passengers might be just so grateful to be flying again that they'll check some of their expectations (reframed as privilege?) at the door. All the more so if they've suddenly got space to move.
Related Articles:
Featured image credited to Becca Alkema