Airlines are beginning to consider the design implications of thoroughly cleaning and sanitizing aircraft cabins while keeping up with increased occupancy, service and flight frequency.
Amid the COVID-19 crisis, operators have set laudable standards for cabin hygiene. Delta Air Lines, for example, committed to a layered approach, starting with ground service employees, who work to ensure cabins are disinfected with electrostatic spray. The airline has also established cleaning checklists and reduced customer touchpoints on board, noted Delta manager onboard product development Ashley Garris at a recent RedCabin webinar.
During the event, some 51% of participants agreed that cleaning all cabin touchpoints will be difficult to sustain as traffic increases. It's not a matter of will, but rather of human resources.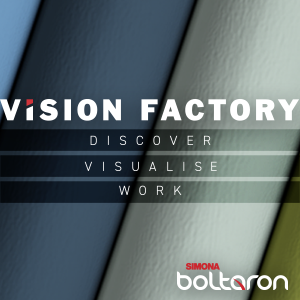 "There were roughly 105,000 flights globally per day in 2019, in the peak. Each airplane has an average of 200 seats, and it probably takes three minutes to clean a seat by one person. So, three minutes and 200 seats, that's 600 minutes," noted Counterpoint program director, aircraft interior Ben Bettell. "To turn an aircraft around in an hour, an airline would need a dedicated cleaning staff of ten persons on the roster at the airport for each 200-passenger plane turn taking place throughout the day."
That doesn't mean that the industry is willing to accept a decline in hygiene standards. Airlines are committed to the health and well-being of their passengers. But they may need to get creative to fight COVID-19 while ensuring rapid turnaround times to support enhanced flight frequencies. And passengers need to be confident that cleanliness will be maintained.
Enhanced inflight cleaning
One approach is to conduct more cleaning in-flight to reduce the burden on ground crew. For example, Emirates has expanded the tasks of its onboard cabin service attendants, who are already established staff for A380 flights. "What is happening now is that we have implemented very comprehensive cleaning process," said project lead Vivek Girdhar. "We've enhanced it further … They will learn and do it more efficiently, or faster."
Of course, long-haul flights also generally offer a longer window to complete thorough cleaning on the ground, but the industry will need solutions which require less time and labor while offering high degrees of protection from viruses.
Fogging and UVC
Electrostatic fog disinfection and UVC light disinfection might help reduce the labor requirements of cleaning. The latter is receiving fresh attention now that Honeywell has acquired a worldwide, exclusive license to produce, advertise and sell the portable UVC technology previously known as "GermFalcom" within the aerospace industry.
Most participants in the RedCabin webinar favored these methods over manual cleaning for a sustained period. Some 33% expressed confidence in fogging, 34% expressed confidence in UVC, and 25% expressed confidence in manual cleaning.
Hard product considerations
Antimicrobial treatments might need to be incorporated in more cabin surfaces in the future. Working in collaboration with a UK-based company that supplies treatments to the NHS, upholsterers MGR Foamtex, Ltd has developed a spray-on coating which retains its effectiveness through long service intervals and frequent cleanings, according to company CEO Les Simpson.
"They have products which have been in service in the hospitals for 10 years," he noted, and after many cleanings "still have a 99% antimicrobial properties within the material." As an added benefit, Simpson said the active state of the antimicrobial treatment on surfaces can be verified with an indicator pen rubbed over the material.
Treating with heat
The use of heat as a disinfectant — raising the cabin temperature to levels that would kill viruses between flights — was also discussed. But the likelihood of damaging cabin components was considered too great, and the process of heating cabins was also considered unsustainable at scale.
Thinking long-term
Another potential solution is to rethink cabin design from the start with ease-of-cleaning in mind. COVID-19, and indeed whatever future infectious threat aviation may face, will hide in the nooks and crannies that we leave behind.
While a number of new seat isolation design concepts might help to manage the spread of infection — shielding passengers from droplets when fellow passengers cough or sneeze — it's also true that most of these proposals would result in more surfaces to clean.
The majority of RedCabin participants – 66% – believe airlines are unlikely to spend more money certifying screens and dividers. Some 25% said "yes".
Simplifying the cabin
With an eye on reducing touchpoints, one could replace literature pockets with open nets – as already seen on some slimline seat configurations – or eliminate them entirely.
Safety card information could be printed on seatback hard shells. And simplified seat assemblies may be appealing.
Indeed, the future of healthy cabin design might be minimalist, streamlined design.
Related Articles: