For the last two decades, Reinhold Industries has developed and supplied headrests, armrests and footrests to major aircraft seat manufacturers and airlines, in addition to supplying a bevy of other interior components to the market. When the COVID-19 pandemic hit, Reinhold's engineers put their thinking hats on to design a headrest with the aim of addressing "privacy and protection concerns" of passengers. The new main cabin privacy headrest from Reinhold is nearly ready for primetime.
The headrest features large wings which, when extended, more clearly define the seated passenger's living space, while shielding their mouth and nose from the side. It adjusts up and down using Reinhold's patented bearing design. A tilt feature can also be offered as an option.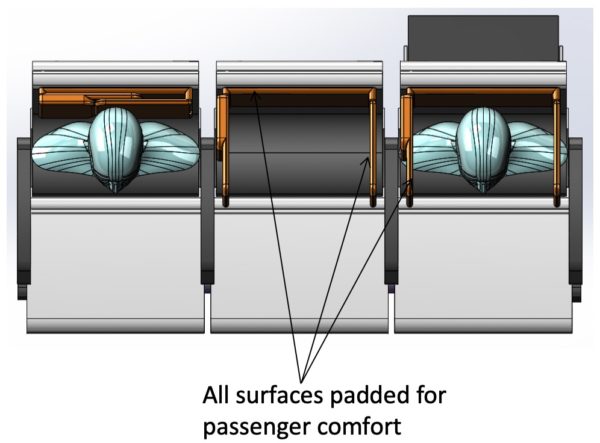 Reinhold holds roughly 10 headrest patents covering headrest functionality alone. And this new design draws on some of that patented technology. "The majority of our premium class headrests incorporate a tilt feature along with adjustable wings and up/down feature. These headrests would incorporate most of those features," company VP mechanical products Bob Clough tells Runway Girl Network.
Because of Reinhold's legacy in aviation – it has produced about one million headrests over the last 20 years and supplies most interface hardware – it believes the product can be easily installed via aircraft retrofit. As to whether installation of the headrest would require recertification of the actual seat, Clough is not yet 100% sure, noting that he would "have to defer most likely to the airline, FAA or OEMs".
Santa Fe Springs, California-based Reinhold believes it can bring the product to the retrofit market in a minimum of four weeks, eight weeks maximum. "Since the mechanisms we incorporated (up/down slide mechanism, wing hinges, etc) are tried and tested, we could literally hit the ground running. Trim development may add some additional time," says Clough.
Indeed, these images show the design without padding and a refined trim (a soft-touch material would seem to make sense for the latter). "Typically, we sell the structure and the seat manufacturer installs the trim. We can certainly do this, but would need to be discussed with the airline," notes the Reinhold executive.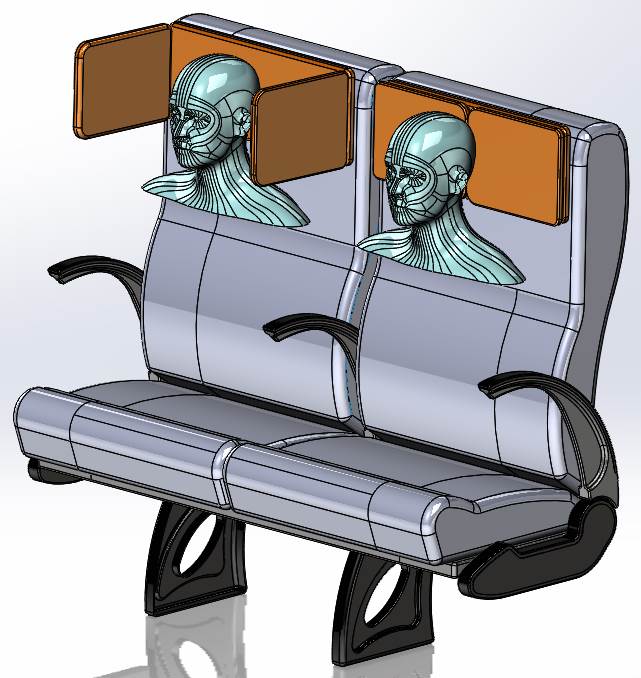 The company hasn't yet entered talks with seatmakers, with Clough noting. "We thought it may be best, at least initially, to present to the airlines as a retrofit product. Swapping out would be very quick and easy as existing headrests incorporate quick release features allowing remove and replace to take ~1 minute or less."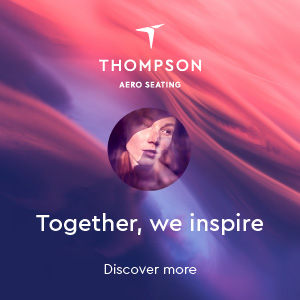 In recent weeks, seatmakers and aircraft interiors designers have tabled a plethora of new economy class seat isolation solutions to address onboard social distancing, from thermoplastic shroud-like structures to screens and dividers. But there continues to be debate in industry as to whether greater isolation in seats simply addresses the perception of safety. Others might argue that industry discounts passenger perception at its peril.
Asked whether Reinhold believes the headrest will help stop the spread of communicable disease or if it addresses the perception of a safer living space on board, Clough responds: "It is designed to cover the face (mouth and nose) so that it would help inhibit the spread of airborne germs. It does also allow greater privacy."
He continues, "Perception is also a great comforter. We can also make the center portion of the headrest taller so that it helps protect the passenger from the passenger directly behind him or her."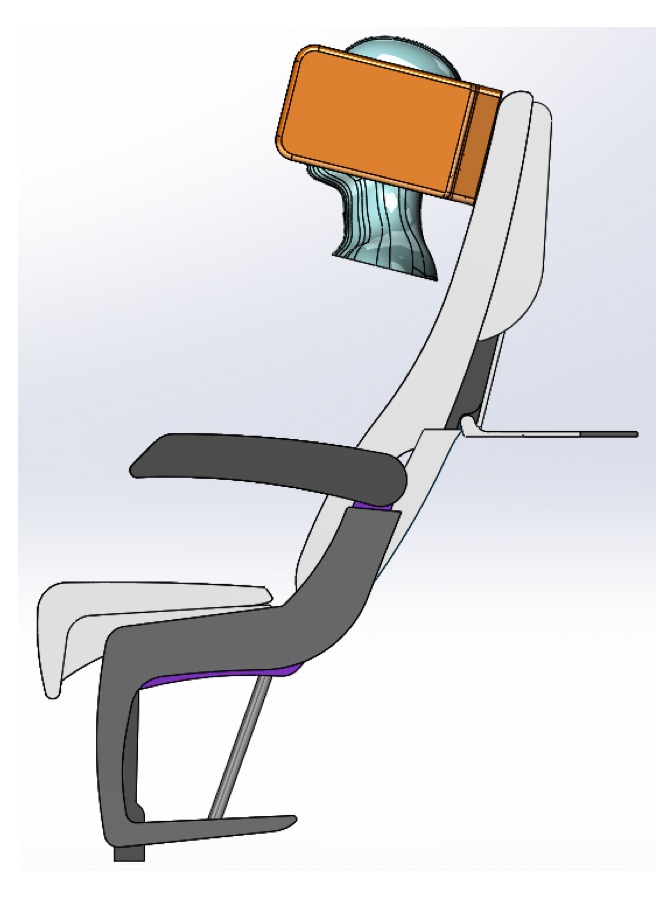 All images credited to Reinhold Industries
Related Articles: