In contrast to the likes of Delta Air Lines – which has committed to block middle seats and select window and aisle seats on aircraft through the spring – Australia's Qantas Group has opted not to adopt such measures, saying onboard social distancing is impractical.
"The data shows that actual risk of catching coronavirus on an aircraft is already extremely low. That's due to a combination of factors, including the cabin air filtration system, the fact people don't sit face-to-face and the high backs of aircraft seats acting as a physical barrier. As far as the virus goes, an aircraft cabin is a very different environment to other forms of public transport," Qantas Group medical director Dr. Ian Hosegood said today, as Qantas and its low-cost subsidiary Jetstar announced a series of forthcoming wellbeing improvements, including a plan to distribute face masks to passengers.
"Social distancing on an aircraft isn't practical the way it is on the ground, and given the low transmission risk on board, we don't believe it's necessary in order to be safe. The extra measures we're putting [in] place will reduce the risk even further," added Dr. Hosegood.
Like most modern aircraft, all Qantas and Jetstar jetliners are already fitted with hospital-grade HEPA filters, which remove 99.9% of all particles including viruses, the Qantas Group noted in a statement.
Economic impact
Dr. Hosegood's comments mirror those made earlier this month by the International Air Transport Association (IATA), of which Qantas is a member.
"Evidence suggests that the risk of transmission on board aircraft is low. And we will take measures – such as the wearing of face coverings by passengers and masks by crew – to add extra layers of protection. We must arrive at a solution that gives passengers the confidence to fly and keeps the cost of flying affordable. One without the other will have no lasting benefit," said IATA Director General and CEO Alexandre de Juniac at the time.
Calls for social distancing measures on aircraft would "fundamentally shift the economics of aviation by slashing the maximum load factor to 62%. That is well below the average industry breakeven load factor of 77%," added the trade group. "With fewer seats to sell, unit costs would rise sharply. Compared to 2019, air fares would need to go up dramatically – between 43% and 54% depending on the region – just to cover costs."
Even so, the perception of safety matters to some passengers – and indeed to some airlines. According to an exclusive Reuters report, Delta will ensure aircraft are no more than 60% full through at least July by adding more flights to its schedule than demand would usually justify. That sets a standard in industry that will be seen as praiseworthy to some, and unfeasible to others.
IATA now says it welcomes guidance from the European Aviation Safety Agency (EASA) and the European Centre for Disease Prevention and Control (ECDC) for the safe restart of air transport in Europe.
That new guidance supports an effort to engage in onboard social distancing, where possible, but does not outright endorse the measure. IATA outlined the guidance in a statement: "Where allowed by the passenger load, cabin configuration and mass and balance requirements, airlines should ensure, to the extent possible, physical distancing among passengers. Family members and individuals traveling together as part of the same household can be seated next to each other."
Qantas' Fly Well program
The new Fly Well program being adopted by Qantas and Jetstar brings together a number of temporary measures already in use by the Qantas Group, including on repatriation flights from virus hot-spots.
From 12 June, passengers can expect to see hand sanitizing stations at airport departure gates, and hygiene screens at airline customer service desks. Changes are also being made to Qantas Lounges, "including increased physical distancing, hand sanitizing stations, enhanced disinfection of surfaces and adjustments to food and drink service".
On board, masks will be provided to all passengers on each flight. The Qantas Group says masks are "not mandatory from a safety point of view", but "are recommended to be worn in the interests of everyone's peace-of-mind".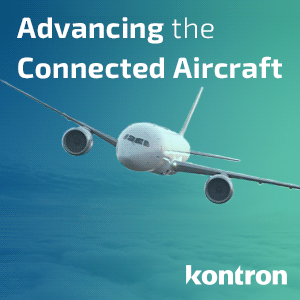 It is also enhancing aircraft cleaning procedures with a focus on high contact areas – seats, seatbelts, overhead bins, air vents and toilets. Furthermore, sanitizing wipes will be provided to all passengers so that they can wipe down seat belts, trays and armrests themselves, if they choose. A simplified inflight service and catering program will be adopted to minimize touchpoints for crew and passengers.
Qantas and Jetstar will also ask passengers to limit movement around the cabin, once seated. And they will adhere to sequenced boarding and disembarkation to minimize crowding.
"We'll continue to work with government and monitor the rollout of these measures closely, which are designed with safety in mind and help people feel comfortable given the new norms that have emerged in response to the Coronavirus crisis," said Qantas Group CEO Alan Joyce.
Image at top credited to Qantas
Related Articles: