IAMA, the Independent Aircraft Modifier Alliance, and LISA Group signed a Letter of Intent to collectively develop an approach for using Learning in System Algorithms and natural language processing methods to develop a digital tool-set for design organizations and other relevant players in the aviation modification aftermarket.
The tool-set's main target is to ease and automize processes in design and certification such as but not limited to evaluating differences within the certification base of national aviation authorities as well as analyzing existing documents like working arrangement and bilateral agreements. The tool-set shall also aim to create semantic solution data sets which can be used within the individual certification data of an aircraft modification project.
"While intelligent applications are on the growth in other sectors like aviation with for example Predictive Maintenance and Intelligent Cabin applications, the use of Artificial Intelligence in Design & Certification engineering for aircraft modification is still unexplored," said Nicole Noack, Managing Director of the Independent Aircraft Modifier Alliance. "Being experts in the overall process of aircraft modification projects, we see significant advantages throughout the value chain and with LISA Deutschland GmbH we found a highly experienced partner to jointly develop a scalable tool-set."
EASA published their first issue of the "EASA Artificial Intelligence Roadmap" in February 2020 outlining the implication of AI in the aviation sector and the challenges that the industry will have to meet. Ali Baghchehsara, Managing Director of LISA Deutschland GmbH, added that: "As Aircraft aftermarket services will become even more crucial post corona times, we also aim to support the objectives of EASA further and contribute our part to master the challenges of artificial intelligence in aviation."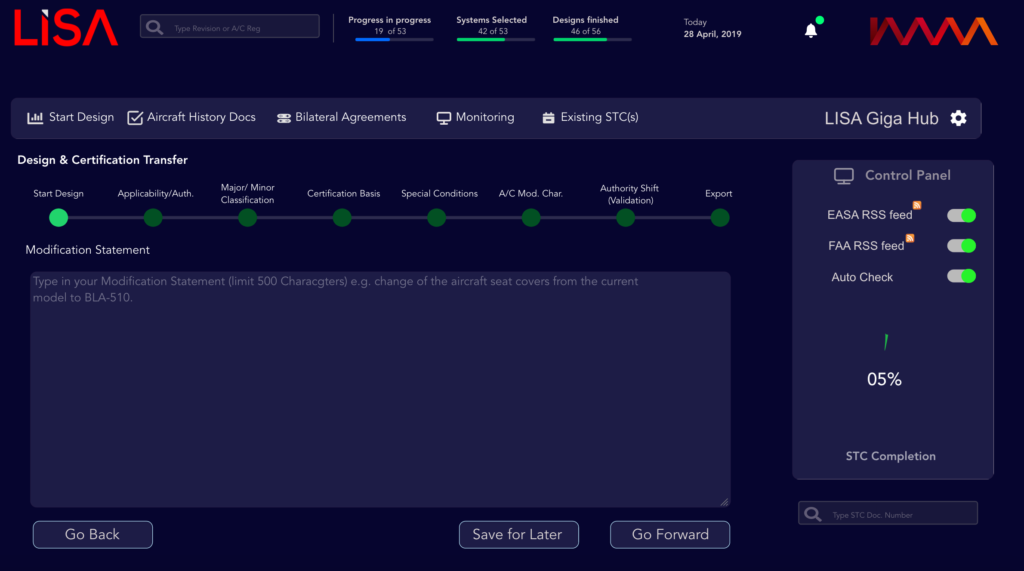 The envisioned system is a complex one but must be a scalable solution to perform advanced data mining including Natural Language Processing with the purpose of limiting unforeseen certification gaps at the end of the design process and therewith improve the cooperation between CVEs, Design Offices and Authorities. This will be hosted on LISA GIGA Hub as a new application.
LISA's Aviation GIGA Hub is a data management platform with troubleshooting apps and prognostics features. The new tool-set will start with an application which takes a modification statement and guides the user through the process, while identifying differing rules and bilaterals in place between multiple authorities making use of published documents and available historic data of the user.
For more information on the Artificial intelligence roadmap of EASA: https://www.easa.europa.eu/sites/default/files/dfu/EASA-AI-Roadmap-v1.0.pdf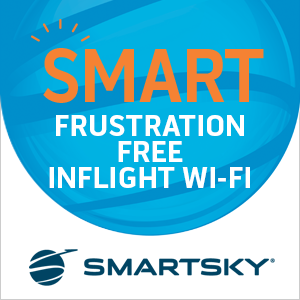 About LISA
LISA Group is a fast growing tech company, active in over 5 countries for Intelligent Systems and learning algorithms. In Europe, LISA Deutschland GmbH is not only to support the European customers with aviation and aerospace consulting, but to provide End 2 End predictive maintenance solutions and tailored platforms to the customers' needs, for example, plug and play data recording and analytics for cabin maintenance. Fact is that the next generation of space and aircraft operation will be the result of multiple worlds colliding: when application development meets artificial intelligence, the Internet of Things and big data analytics, intelligent apps are the outcome. Put simply, these are applications that continually learn from user interactions in Cabin, Aircraft and Space operations are just other data sources to become even more relevant and useful. This is a wave LISA transforms to Business, to educates and learn in the system algorithms. Setting the standards for predictive maintenance and Simply Empowering the Future with Intelligence. LISA's Aviation GIGA Hub is a data management platform with Troubleshooting apps and prognostics features. As a result of our multiple partnerships such as the project named MediWise and Cyber Factory we offer Advanced Artificial Intelligence micro-services in multiple industries including Healthcare, Aviation and Space Intelligence and aim to create integrity but also a data management platform.
About IAMA
We at IAMA, the Independent Aircraft Modifier Alliance, are advocates and supporters of member companies in the aircraft retrofit modification market. We are educators, identifying and highlighting value of Supplemental Type Certificates (STCs) within the aircraft lifecycle. We collaborate to develop standards that streamline communications and documentation within approved STC modification projects. To ensure that effective modernizations meet aircraft operator and owner requirements, we endorse STC-approved solutions. Founded by retrofit market leaders, we believe an independent, transparent market is a strong market that will benefit everyone. To learn more and join, visit: iamalliance.aero.