The COVID-19 pandemic has quickly caused behavioural changes when the public share communal spaces. Future passengers will place even greater value on personal space than ever before, not simply from a comfort perspective, but from a health and safety standpoint. Airlines will need to adapt their cabins in order to tempt customers back and reassure them that their health is protected whilst on board. Reduced passenger loads will free-up opportunities to adapt existing cabins to address this new normal in the short to medium term.
The Isolate kit from Factorydesign transforms the middle seat into a reassuring screen to provide maximum personal space and separation for adjacent passengers.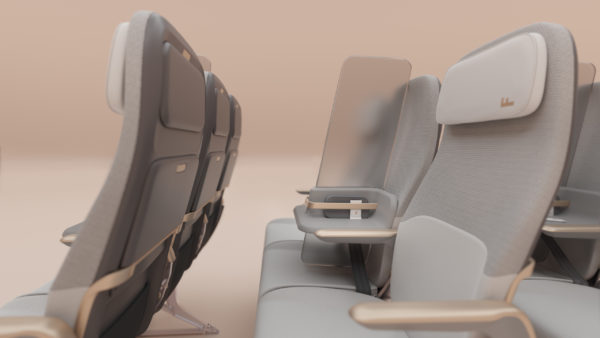 The lightweight table-top supports a vertical screen in translucent thermoplastic to allow light to pass through and maintain an airy cabin. The whole feature is supported by the armrests and securely belted in position.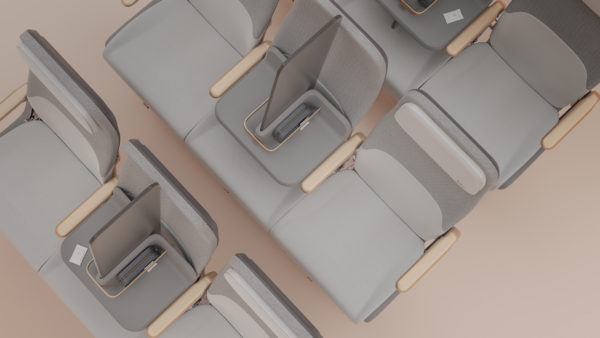 All surfaces are designed to remove any dirt traps and be easy clean. There is provision for a personal amenity kit with a mask, hand-sanitizer and disinfectant wipes to deliver the most hygienic flight experience possible.
The vertical screen can alternatively be produced in a lightweight thermo-formed foam with a cleanable leather trim. The kit disassembles easily for stowage and can be fitted to any seat in order to facilitate travelling couples who wish to be screened from the aisle.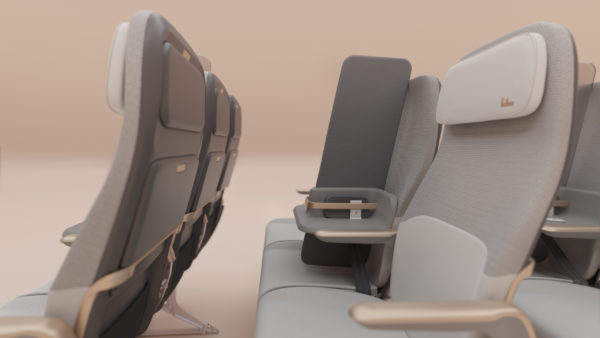 The kit could be retrofitted to an existing economy seat making it versatile to be fitted to single-aisle and twin-aisle aircraft. The Isolate kit provides the reassurance and confidence necessary for passengers to return to their previous travel patterns.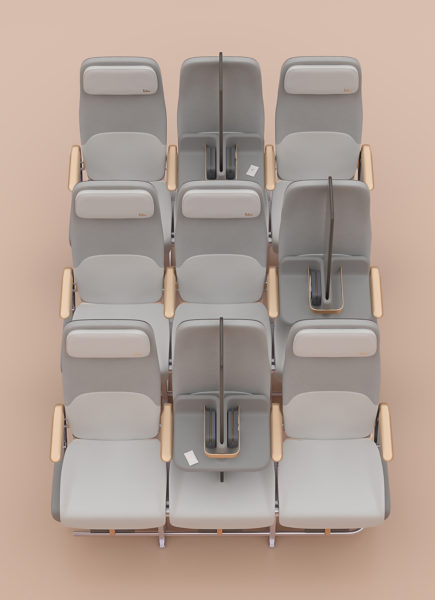 Of course, those who are knowledgeable in aviation will realise that this is not without some challenges to achieve, but the challenges are not insurmountable and there are clear privacy advantages in a future, non-COVID world, particularly for product offers such as economy plus and short haul business class.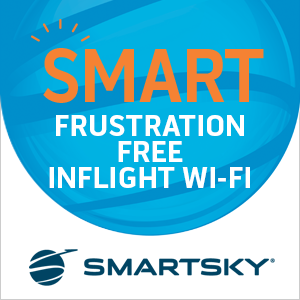 About Factorydesign:
Factorydesign is a multi-award winning, creative design agency with studios and workshops in West London. It delivers strategic solutions for consumer products and transportation. Since 1997, Factorydesign's experienced team of designers and engineers has been delivering a broad range of expertise including research, design strategy, idea generation and innovation, through to design development and pre-production management. Its aim is to create enjoyable and memorable experiences and design appealing products. We combine creativity, trends, consumer behaviour and insights with commercial realism to create successful design solutions.
All images credited to Factorydesign