Facing the prospect of reduced inflight connectivity-based revenues, Viasat has undertaken a series of cost-cutting initiatives, including implementing layoffs, furloughs and salary freezes. But while the company anticipates near-term pressures as it enters into its fiscal year 2021 reporting period, it believes it is in "a very strong relative position" to increase market share in inflight connectivity after the COVID-19 crisis.
Its optimism appears to be warranted; Viasat said it ended the fiscal year 2020 period with new IFC contracts covering Boeing 787s at American Airlines and Aeromexico. A spokesman at American told Runway Girl Network that the arrangement covers a total of twelve 787-8s arriving this year.
A satellite operator which also serves residential and government contracts, Viasat is best known in commercial aviation for its regional, high-capacity Ka-band inflight connectivity solution, which has been installed on narrowbodies operated by American, JetBlue and United in the US, and regularly receives praise from airline passengers. Its latest ViaSat-2 Ka-band satellite delivers broadband services across North America, Central America, the Caribbean, a portion of northern South America as well as the primary aeronautical and maritime routes across the Atlantic Ocean bridging North America and Europe.
But because Viasat does not yet have global Ka-band satellite coverage – this will be remedied with the launch of the forthcoming ViaSat-3 constellation – it bridges the gap in its portfolio in a variety of ways. For instance, it offers Ka-band IFC service in Europe and the Middle East over the KA-SAT Eutelsat/Viasat joint venture satellite (El Al is a customer, including for its 787s), as well as in Australia via the government's NBN satellites (Qantas is a customer).
In order to provide near global coverage for over-ocean flights, Viasat offers a hybrid Ku-band/Ka-band antenna to operators. Its first generation hybrid flew on Virgin America before the carrier was acquired by Alaska Airlines, and a second generation hybrid antenna was revealed in the spring of last year. "What's really driving it is Asia-Pacific," management explained to RGN about the second-gen hybrid. "Whether you're a European, Middle East, or Americas airline, you are going to Asia from one direction or the other." That's also roughly when rumors began to surface that American had chosen the hybrid for its incoming 787-8s instead of incumbent IFC service provider Panasonic Avionics. American declined to comment at the time, but in a 4 May 2020 statement to Runway Girl Network said:
In 2020 we expect to receive a total of 12 787-8s, and I can confirm they'll feature Viasat high-speed Wi-Fi and the Thales AVANT IFE system.

At this time I cannot confirm Viasat's Ku-Ka hybrid solution will be installed.
Regardless, the new 787 IFC business with both American and Aeromexico (the Mexican carrier previously chose Viasat Ka for its 737 MAXs) underscores the sort of momentum that Viasat is seeing in the market.
The company said its inflight revenue for the fiscal fourth quarter ended 31 March was "up 13% year-over-year, even with the impact of the COVID-19 pandemic late in the quarter. We ended the year with 1,390 commercial aircraft in service."
During an earnings conference call this week, Viasat chairman and CEO Mark Dankberg fielded a question from an analyst about whether IFC business was brewing with Gogo's largest customer, Delta Air Lines. Dankberg declined comment, but noted that Viasat's backlog of airplanes has grown "including from some new customers".
He added: "We are still winning business. I think we can't comment on any particular airline."
Gogo CEO Oakleigh Thorne in March alerted investors that Delta might opt for a multi-source IFC supplier approach as it moves to offer free inflight Internet browsing to passengers, which will greatly increase the amount of satellite capacity required.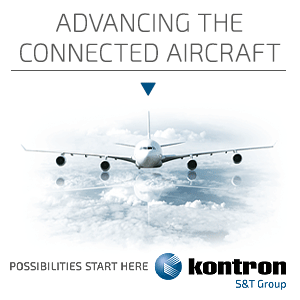 Like all IFC service providers right now, Viasat is experiencing challenges due to the COVID-19 crisis. "In the near-term, we are seeing fewer planes in service and a decrease in passenger load, which has yielded reduced IFC-based revenues as we enter into FY2021. We have taken cost reduction actions to compensate for a significant portion, though not all, of the expected earnings impact," said the firm in a statement.
"We did a whole series of things," Viasat president and COO Rick Baldridge later explained in reference to the cost-cutting. "So, we in general – we had a layoff of reduction in force of a little over 300 employees. We are going through a series of additional furloughs in areas that are impacted near term just from a work schedule standpoint. We froze salaries for a large part of the population except for the … a group of people making under a certain dollar threshold for the year." Viasat also largely froze hiring and took action on other overhead expenses. In aggregate, it implemented over $100 million in cost reductions in the year.
Dankberg clarified that the main areas for these cost reductions was in inflight connectivity and support. "And because of the downturn there, there's just a lot less demand for work in that area, and that's the dominant area where you'd see the cost reductions," he said.
Despite these pressures, Viasat believes it is well positioned to increase market share after the COVID-19 crisis "given multiple competitive advantages and the stability of our diverse, vertically-integrated business model".