In 2014, Aeromexico became the first airline to commit to Gogo's next generation satellite connectivity system, 2Ku, across most of its Boeing 737-800 fleet. In 2018, however, Aeromexico has changed course with delivery of the first of up to 90 Boeing 737 MAX aircraft.
Following publication of a Northland Capital report stating that Viasat would become the third IFEC provider to Aeromexico (Panasonic on widebodies, Gogo on narrowbodies and regional aircraft), fellow financial services firm William Blair reported in October 2017 that it had received confirmation Aeromexico intended to award the MAX connectivity contract to Viasat. Since that time, Runway Girl Network has been working to firm up the Blair report.
An Aeromexico spokesperson now tells RGN that Aeromexico has indeed chosen Viasat to provide linefit connectivity on the carrier's new delivery 737 MAX twinjets.
The move comes just weeks after Aeromexico expanded its contract with Gogo to equip nine more aircraft with 2Ku, bringing the grand total of 737-800 aircraft committed to the system to 29.
Viasat's Ka solution is offered factory-fit from Boeing on the 737 MAX line while Gogo's 2Ku system had not yet reached that linefit milestone, though Gogo CEO Michael Small said during the company's recent 4Q and full-year earnings call that Gogo expects the first delivery of a 2Ku-fitted 737 MAX to occur in 2019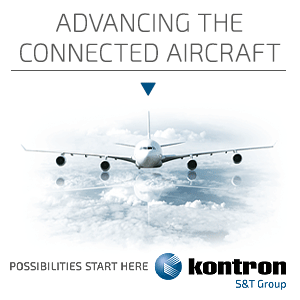 Taking the MAX direct from the factory with Viasat Ka ensures that it can be nearly immediately pressed into service, without having to put it through a post-delivery retrofit process.
While Aeromexico's defection to Viasat appears from the surface to be a matter of linefit convenience, the airline isn't treating its multiple connectivity systems as equals in its messaging. An Aeromexico press release welcoming the 737 MAX calls out the new connected aircraft as having bandwidth that "is three times that of its predecessor".
Aeromexico's aircraft will rely on the recently launched ViaSat-2 satellite when south of the US border. Even with the added coverage ViaSat-2 provides, some of Aeromexico's scheduled 737 flights may exit the southern boundary of coverage, an issue the existing 737-800s with 2Ku will not encounter.
Aeromexico is not the first 2Ku customer to stray from the path apparently due to linefit offerability. Iberia's first Airbus A350, which is currently on the final assembly line, will come linefit with Panasonic's Ku-band GCS services.
Related Articles: