With 80% of its passenger fleet grounded amid the coronavirus pandemic, Etihad has undertaken what it is calling the "most extensive maintenance program" in the carrier's history.
Etihad Engineering, the group's engineering maintenance repair and overhaul (MRO) division, is performing maintenance work on 96 passenger aircraft including 29 Airbus A320 and A321s, 10 Airbus A380s, 38 Boeing 787s, and 19 Boeing 777-300ERs, says Etihad in a statement.
The program includes minor maintenance tasks, such as seat repairs and inflight entertainment system updates, as well as larger projects. By bringing forward scheduled engine changes and modifications on several aircraft, Etihad is eliminating the need to withdraw them from service when more regular schedules resume.
"To date, this work has seen almost 19,000 seat covers laundered, and over 40 rolls of new carpets and 367 metres of leather used. Furthermore, approximately 5,000 aircraft touch points have been checked, and more than 4,000 parts fabricated through the engineering workshop," says the carrier.
Etihad is also using the current downtime to conduct an extensive brand study and trial new service concepts for guests. The Abu Dhabi-headquartered carrier, which commenced operations in 2003, is known as an innovator in the passenger experience space. And some of its innovations could prove prescient in a post-pandemic world.
For example, Etihad in 2014 introduced the "Economy Smart" seat on its A380s and 787-9s. Made by Zodiac (now Safran), the seat features a fixed-wing head support that has the added benefit of somewhat blocking the peripheral vision of the passenger, minimizing awkward eye contact with the passenger in the next seat.
In 2017, Etihad began offering the ability for economy class travelers to book "neighbor-free" seats. "With economy neighbor-free, enjoy up to triple the space and comfort by bidding for one, two or three neighboring seats to stay passenger-free for the duration of your journey," explains Etihad.
This type of social distancing and privacy on board will become even more appealing for passengers in the coming months.
Etihad also has a strong sustainability story. But will the carrier and indeed other airlines continue to pursue initiatives to remove single-use plastics on board? The coronavirus pandemic has seen single-use plastic make a comeback in grocery stores and restaurants.
If single-use plastic is perceived as more sanitary or safe on the ground, will we observe a similar shift in-flight?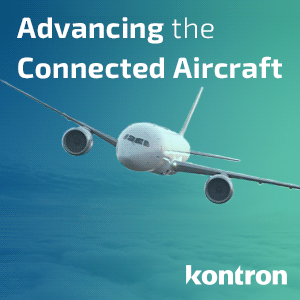 Etihad is presently using 22 Boeing 787s and 777-300ER passenger aircraft to support repatriation flights, as well as to carry essential belly-hold cargo such as perishables, pharmaceuticals, and medical supplies. Subject to UAE government-imposed travel restrictions being lifted on passenger travel, the carrier plans to operate a reduced network of scheduled passenger services from 1 May to 30 June, with the aim of gradually returning to a fuller schedule as and when the global situation improves.
"While the intention is to assume a 'business as usual' approach to the restart of our operations, the aviation landscape has changed, and how it will look month by month is difficult to predict. This has necessitated a fundamental shift in focus for us. However, the cumulative gains achieved by our ongoing transformation, and the unwavering support of our shareholder, has left us in a relatively strong position to withstand any instability. We will pivot on this and act with agility to seize opportunities we may not have previously considered," says Tony Douglas, chief executive officer, Etihad Aviation Group.
The carrier's pivot will include changes to the ground experience for some passengers. Etihad recently made headlines for partnering with Australian company Elenium Automation to trial new technology that enables self-service devices at airports to be used to help identify travelers with medical conditions, potentially including the early stages of COVID-19. It will trial the monitoring technology at its Abu Dhabi hub at the end of this month and throughout May 2020, initially with a range of volunteers, and, as flights resume, outbound passengers.
Related Articles: