For the last few decades, inflight entertainment and connectivity stakeholders have played an increasingly important role in air safety. Some airlines use their overhead screens as a sort of alert system to ask if there is a doctor on board in the event of a medical emergency, for instance. And many make FAA-mandated passenger service and safety announcements over embedded IFE systems. As and when air travel demand returns, these same suppliers stand at the ready to aid their airline partners in imparting any new inflight protocols to passengers that stem from the coronavirus pandemic.
"Passenger experience suppliers are more forward-facing than ever during the COVID-19 crisis. With social distancing, traveling airline passengers are more reliant on connectivity and inflight entertainment than ever for engagement," says Joe Leader, CEO of the Airline Passenger Experience Association and the International Flight Services Association.
"Airlines with IFE screens or drop-down are able to present safety videos and new procedures in enhanced detail at greater distance. Passengers during this time need to know the additional steps that airlines are taking to assure their safety – from cabin cleanliness to inflight protocols. Every member of the airline passenger supply chain are working non-stop to enable the safest passenger experience possible against the incredible headwinds of COVID-19."
Will new social distancing standards be set on board? Early this year, Chinese regulator CAAC recommended that passengers spread out. WestJet is now temporarily selling fewer seats to ensure passengers have more space amid the pandemic. American Airlines says it is also trying to keep passengers spaced apart, when possible, though to be fair, it's probably fairly easy to do right now.
Captioned safety videos ensure that passengers who are hard of hearing or those who simply prefer reading over listening have access to the safety briefing and any new procedures that are decided in the coming weeks and months.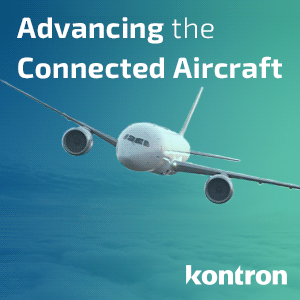 Connectivity is also part of the passenger experience industry's air safety story as it reduces anxiety for passengers who want to remain connected to loved ones and business connections. But, operationally, it also powers real-time electronic flight bag (EFB) applications for pilots, including weather apps.
Global Eagle is among the firms that provide connectivity for EFBs and operational data analytics "so not only are we part of passenger entertainment but an essential part of the integrated system that makes aviation so unique and safe", notes Global Eagle president Per Norén.
He tells RGN that the relationships between airlines and their IFEC partners are more important than ever before. "As you know I am very close to our airlines partners and while everyone in the aviation eco-system is focused on managing their own unique situation and finding ways through the massive impact that COVID-19 has, and will have on, not just airlines, but suppliers – and in understanding what the various government relief packages include – there is a working together approach between Global Eagle and our airline partners like a 'we are in this together' spirit. It is a difficult but impressive and somewhat satisfying to be leading through."
The Coronavirus Aid, Relief and Economic Security (CARES) Act, which became law in the United States on 27 March, provides a $2.2 trillion economic stimulus package that, among its many provisions, carves out federal aid to ensure airline workers and contractors (caterers, ground handlers, etc) remain employed for the time being. CARES also allocates $17 billion in loans to "businesses critical to maintaining national security".
Global Eagle CEO Josh Marks says he sees "a lot of opportunity across different buckets" for either directly qualifying for aid or possibly qualifying "based on the spirit of the language". With specific regard to the commercial sector, Global Eagle provides "FAA-certified activity", notes Marks.
The company, which also does some work in support of the DOD, has hired experts to understand how it might avail of federal aid through the stimulus package, and is having "transparent conversations with all our investors" about what that aid might look like. No doubt other IFEC firms are engaged in similar studies.
Related Articles: