When aviation returns after COVID-19, it will look very different. It's not just because more airlines are almost certain to disappear from our skies, massive as those changes will be. It's that the fundamental tenet of passenger experience — fitting the most people into the smallest space —  is now a human health risk to be mitigated.
Enter Janus, the two-faced Roman god of time, who looks forward to the future and back to the past. Janus is also a new seat concept from Italian seatmaker Aviointeriors, based roughly an hour southeast of Rome, and the company hopes to start a conversation about what the passenger experience of our slowly restarted world might look like.
Janus, in its fundamentals, is about creating a forwards-backwards, double-S-shaped, wraparound shell layout of passenger accommodations (LOPA) format, and adding a head-level transparent thermoplastic screen around each passenger.
It's a radical departure, and apart from the actual double-S LOPA itself Aviointeriors is the first to admit that the details are at a very early stage. Chief executive officer Paolo Drago sat down with Runway Girl Network to explain some of the ideas as currently conceived.
Within the shell, "the transparent material is already available, already compliant with flammability purposes," Drago told RGN, highlighting that a high degree of transparency is necessary to adhere to rules around lines of sight from flight attendants to passengers. "I don't want to disclose the vendors, but it's manufactured by one of the current providers we use."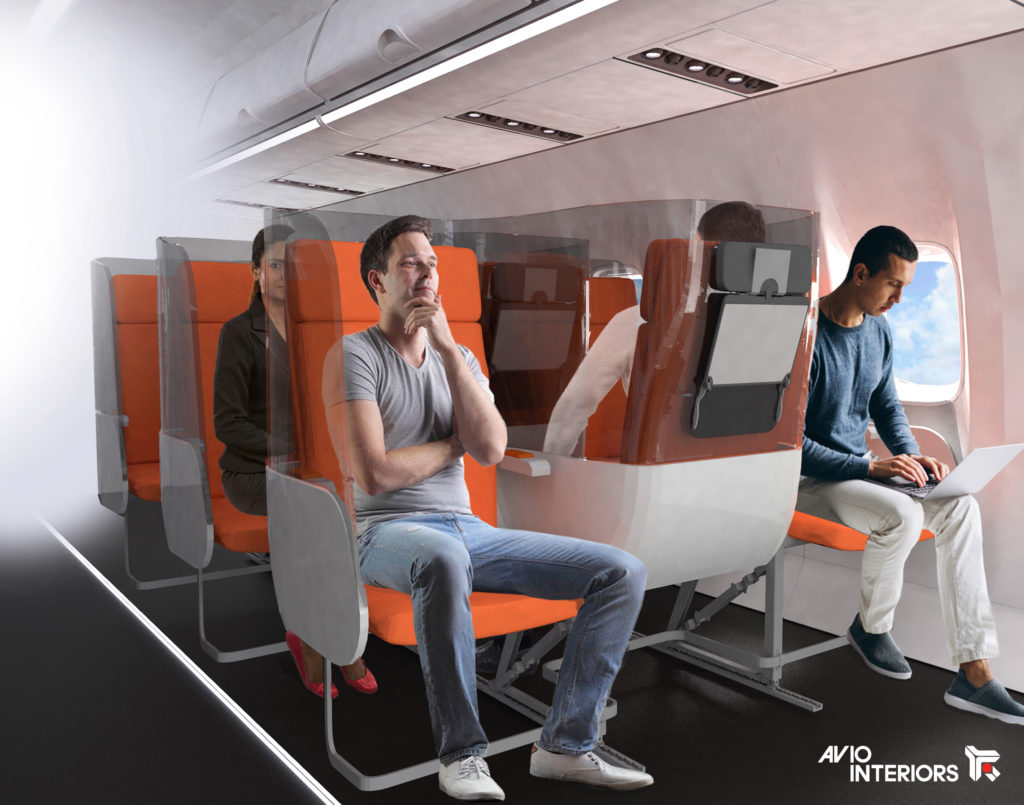 To ensure access to aisle seats by disabled passengers, wheelchair users and people with reduced mobility, Aviointeriors intends to make the shield portion on the aisle seat foldable or sliding.
The double-S shape recalls that of the longhaul business class British Airways Club World forwards-backwards product, initially built by one of Safran Seats' predecessors, and later manufactured in its 2006 form by what is now Collins Aerospace.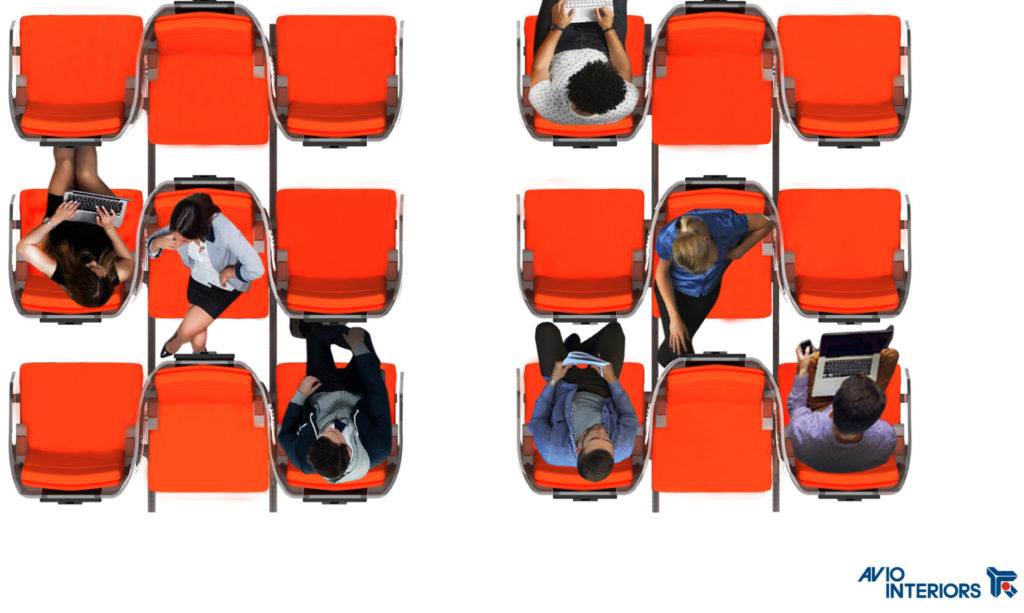 It must be said that there is no medical or epidemiological evidence that the double-S shape means that passengers in such a cabin spread coronavirus such as SARS-CoV-2 less, either via aerosols, droplets or fomites (infected surfaces), or indeed that having one passenger of three facing two passengers in the row behind would have a positive effect.
The likely widespread requirement for passengers to wear masks seems probable to have an impact on this evidence as well. Indeed, more hard surfaces to disinfect may lead to greater capture of aerosols and droplets as fomites.
For airlines without the budget to replace full cabins with the new double-S-shaped seating, Aviointeriors has a retrofit proposal up for discussion too: Glassafe.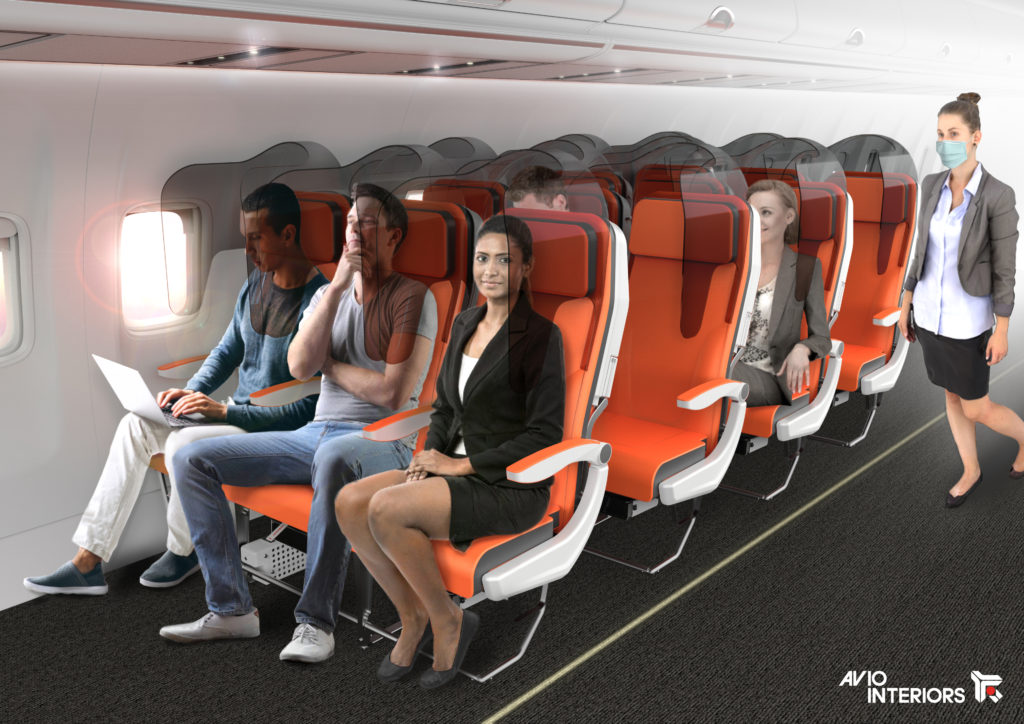 Glassafe is a similar sort of thermoplastic material, arranged in what are in essence a sort of horse-blinkers way and attached to the seating shell, with a cutout for passengers' shoulders. Drago described this as a "quick and dirty" solution to be applied to existing seats, customized to each product — not necessarily from Aviointeriors — and its point of attachment.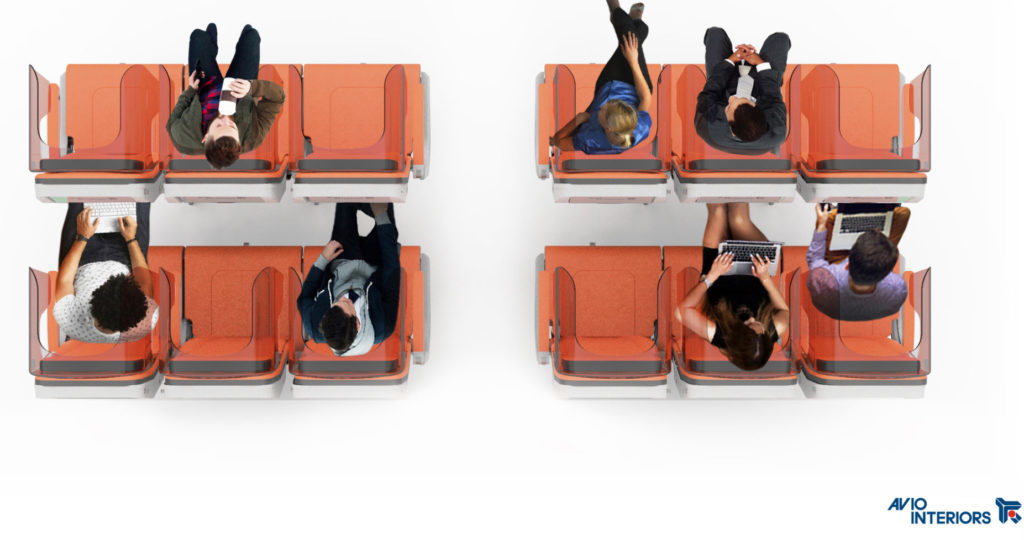 Longtime RGN readers will of course be familiar with Aviointeriors' historic and ongoing role in provoking comment in the passenger experience world, including with its now-infamous Skyrider saddle seat, another way the seatmaker has provoked discussion in the industry.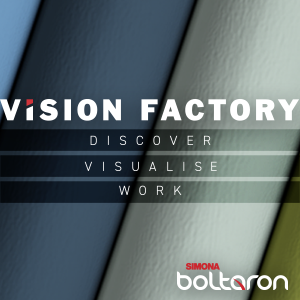 When pressed by RGN on the current development stage of the seat, Drago noted that for "the two solutions we have already applied [for] patents, so we are at more than concept phase.
We are ordering material, putting the stamps and moulds to design the Glassafe, and others."
This is, he said, "not Skywave, not Skyrider, that we just design one of for a show. It is something just a little more. It's something applied to existing seats or even a new LOPA."
Much research into the effectiveness, certification and practicability of this new style of seating and protection will clearly be needed. It is, nevertheless, heartening to see passenger experience suppliers thinking about how they can best support the aviation industry to deal with the new reality of COVID-19.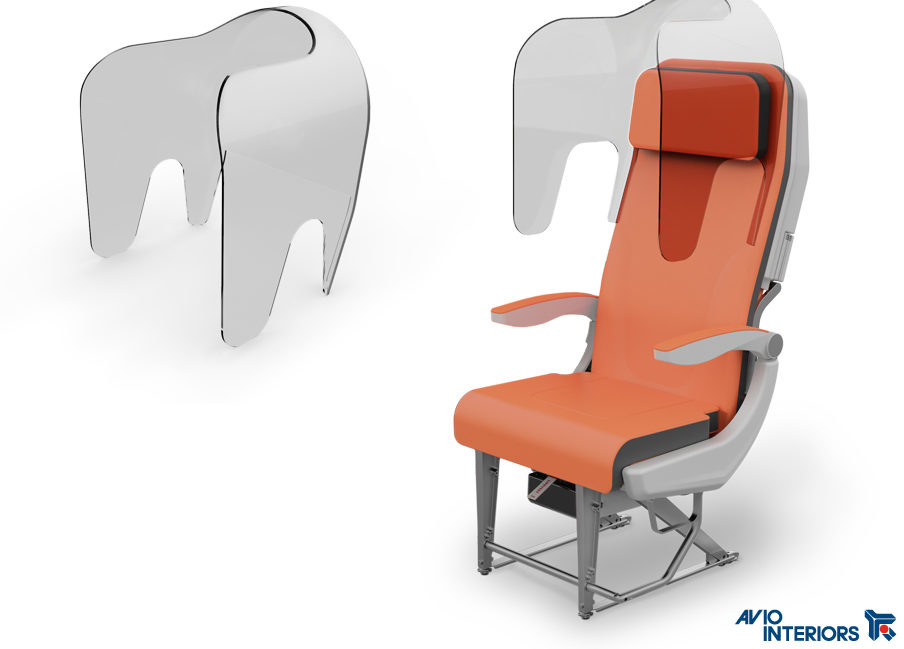 Related Article: