On behalf of their member airlines, the three global airline alliances oneworld®, SkyTeam and Star Alliance are jointly calling on governments and stakeholders to take action to alleviate the unprecedented challenges faced by the global airline industry amid the COVID-19 pandemic.
The three global alliances, which represent almost 60 airlines around the world that contribute more than half of global airline capacity, are strongly supporting a request by the International Air Transport Association for regulators to suspend slot usage rules for the northern summer 2020 season as the airline industry suffers from extraordinary reductions in passenger demand.
The alliances welcome the moves in recent days by some regulators who have suspended slot regulations temporarily and urge others to follow suit promptly. They also request that regulators consider extending the suspensions for the entire operating season.
The impact of COVID-19 on the airline industry is significant, with IATA estimating up to US$ 113 billion in revenue losses for global passenger airlines. The impact is expected to have a ripple effect through the value chain that supports the airline industry. The forecasted revenue loss scenario does not include travel restrictions recently imposed by the US and other governments. US restrictions on passengers from the Schengen Area will place pressure on the US-Schengen market, valued at over US$ 20 billion in 2019.
To alleviate the immense pressures faced by airlines in the current operating environment, and in support of IATA's statement on 12 March, the three alliances urge governments worldwide to prepare for the broad economic effects from actions taken by states to contain the spread of COVID-19, and to evaluate all possible means to assist the airline industry during this unprecedented period.
The alliances also call on other stakeholders to provide support. For example, airport operators are urged to evaluate landing charges and fees to mitigate the financial pressure faced by airlines due to a severe decline in passenger demand.
oneworld CEO Rob Gurney said: "During such times of difficulty and uncertainty, it is important that the airline industry works even closer with stakeholders to mitigate adverse impacts from the virus and collaborate in areas within our control. Governments must implement the measures they consider necessary to contain the spread of COVID-19, and must be prepared for the widescale economic implications that will result from those measures."
SkyTeam CEO and Managing Director Kristin Colvile said: "The human and financial impact that the COVID-19 outbreak is having on the aviation industry is unprecedented. SkyTeam, with its alliance partners, and on behalf of member airlines, is urging all involved institutions and industry stakeholders to face these extraordinary times with exceptional measures. This includes action such as slot relief, airport and overflight fees reduction.
Star Alliance CEO Jeffrey Goh said: "The unprecedented circumstances triggered by the coronavirus outbreak pose an existential threat not only to the airline industry but more generally to global trade and commerce, and social connectivity. As airlines stretch their limits to manage the crisis, it is equally critical for governments and stakeholders to avoid further burdens and step up with measures, as some have, that will ensure the future of the travel industry."
Member airlines of the three global alliances have implemented urgent measures to address the impact of COVID-19, such as very significant capacity reductions, cost-saving initiatives, enhanced cleaning procedures and customer support outreach.
While they are responding proactively to mitigate further impact in face of rapidly-changing policy scenarios, it is imperative they are supported by governments and stakeholders who can play a vital role in alleviating the unprecedented pressures faced by global airlines amid these extremely challenging times.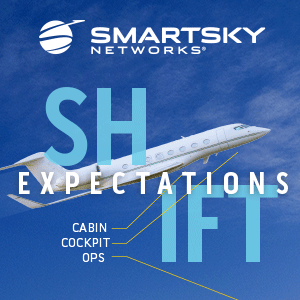 About oneworld
oneworld brings together 13 world-class airlines – American Airlines, British Airways, Cathay Pacific Airways, Finnair, Iberia, Japan Airlines, LATAM, Malaysia Airlines, Qantas, Qatar Airways, Royal Jordanian, S7 Airlines and SriLankan Airlines, and around 30 of their affiliates. Royal Air Maroc is on track to join on 1 April. Fiji Airways is a oneworld connect partner. Collectively, these airlines serve 1,100 airports in 180 territories, with 14,000 daily departures and carry almost 550 million passengers a year on a combined fleet of 3,500 aircraft.
www.oneworld.com
About SkyTeam
Formed in the year 2000, SkyTeam is dedicated to powering the most seamless customer journey of any global alliance. 19 members working together to connect millions of passengers across an extensive global network. SkyTeam offers the most comprehensive priority services of any alliance, easy and efficient transfers, and the opportunity to earn and redeem miles across all member airlines.
The members are: Aeroflot, Aerolíneas Argentinas, Aeromexico, Air Europa, Air France, Alitalia, China Airlines, China Eastern, Czech Airlines, Delta Air Lines, Garuda Indonesia, Kenya Airways, KLM Royal Dutch Airlines, Korean Air, Middle East Airlines, Saudia, TAROM, Vietnam Airlines and Xiamen Airlines.
Together, the SkyTeam alliance offers 1036+ destinations in 170+ countries with 15445+ daily departures and annually carrying 676+ million passengers
www.skyteam.com
About Star Alliance
The Star Alliance network was established in 1997 as the first truly global airline alliance to offer worldwide reach, recognition and seamless service to the international traveller. Its acceptance by the market has been recognized by numerous awards, including the Air Transport World Market Leadership Award and Best Airline Alliance by both Business Traveller Magazine and Skytrax. The 26 member airlines are: Aegean Airlines, Air Canada, Air China, Air India, Air New Zealand, ANA, Asiana Airlines, Austrian, Avianca, Brussels Airlines, Copa Airlines, Croatia Airlines, EGYPTAIR, Ethiopian Airlines, EVA Air, LOT Polish Airlines, Lufthansa, Scandinavian Airlines, Shenzhen Airlines, Singapore Airlines, South African Airways, SWISS, TAP Air Portugal, THAI, Turkish Airlines and United.  Overall, the Star Alliance network currently offers more than 19,000 daily flights to over 1,300 airports in 195 countries. Further connecting flights are offered by Star Alliance Connecting Partners  Juneyao Airlines and THAI Smile Airways.
www.staralliance.com
Featured image credited to istock.com/JakeOlimb