A water-based antibacterial cleaner for soft furnishings, leather and plastics, called MX14 Aero, was slated to launch this week at the Aircraft Interiors Expo (AIX) in Hamburg, before the trade show was postponed due to the COVID-19 outbreak. Now UK-based Flitetec is pushing ahead with the immediate launch of the aviation grade solution.
Flitetec counts major airlines, helicopter manufacturers and MRO companies in Europe, the Middle East, Africa and North America among its principal customers. Managing Director Trevor Lea said: "We took the decision to launch MX14 Aero immediately following the escalation of COVID-19.
"The outbreak has affected all sectors of the economy, especially aviation. Following the safety directive recently issued by EASA, MX14 Aero will help to help combat the spread of coronavirus, with EASA recommending that airlines on all routes step up the frequency of cleaning as a preventative measure."
MX14 Aero was developed as a water-based antibacterial cleaner to remove ink and stain marks from leather and soft furnishings. It can also be used on interior parts including plastics in galleys, seats and WCs and has just gained EN1040 certification for its antibacterial qualities.
Trevor said: "MX14 is formulated to not only comply with the required regulations and conform to rigorous aerospace specifications, it is the only cleaner in the industry to be 100% biodegradable, with no chlorines, bleaches or solvents; leading the way to a greener cabin and planet. All packaging is made of recyclable materials. It has refillable dispensers, so no single use plastic is involved."
He continued, "MX14 Aero offers vast cost savings by eliminating the need to repair or replace soiled furnishings through cleaning whilst maintaining their fire retardant properties, ultimately enhancing the passenger experience with cleaner cabins. It cuts waste and scrappage of soft furnishings and is made of natural products which significantly reduce any odour after application.
"With our attention to the rigorous EASA/FAA regulatory requirements, which includes engineering, testing, documentation and quality, MX14 Aero not only creates the solution but also provides and updates the necessary information to maintain the adherence to the rules and regulations."
MX14 meets ISO9001-2015 (quality) ISO14001-2015 (environmental) standards, tested to: ASTM F484-08, F485-08, F1104-02 and F2109-01. Including CS/FAR 25.853 App F Part 1 (a) (1) (ii) and CS/FAR 25.853 App F Part 1 (a) (1) (i).
It also has 21J Engineering drawing for repair authorisation and Technology Readiness Level 9 (TRL9).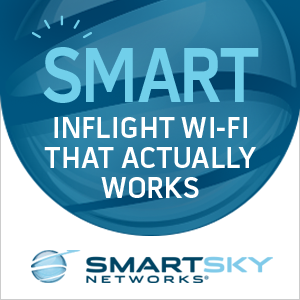 The European Aviation Safety Agency (EASA) recently issued a safety directive to help combat the spread of coronavirus recommending that airlines on all routes step up the frequency of cleaning as a preventative measure.
Flitetec is a total cabin interiors support provider. Its expertise includes the design, manufacture, distribution, maintenance and repair of a wide range of aircraft interior products and spares.
About Flitetec
Flitetec has more than 30 years' expertise and experience in aircraft interiors. It is a designer, integrator, manufacturer, repairer and distributor of cabin interior products. These include crew seats, passenger seats, business class work stations, galleys, lavatories and comfort modules, windows and blinds, light lenses, interior screens and panels, and specialised custom components. It holds EASA part 21 Subpart G and EASA part 145 and AS 9100D approvals. The company has 20 employees.