The passenger experience is facing a medium-term setback as airlines put off non-essential upgrades in the wake of the prolonged Boeing 737 MAX grounding, according to Astronics Corporation, the dominant provider of in-seat power with additional offerings in commercial aviation for connectivity, lighting and interiors. The MAX grounding has created a capacity shortage for airlines, making them reluctant to have aircraft out of service for passenger amenity aftermarket work.
"With the shortage of capacity, we have seen, starting late last year, a tendency towards deferral, with programs that were in process have been kind of pushing out to the right," Astronics president and CEO Pete Gundermann said about airline retrofits. "Given the lack of capacity that they have, they are reluctant to take airplanes out of service for the passenger amenity aftermarket products that we offer."
Aftermarket is an important segment for Astronics. Its aerospace bookings in the fourth quarter were $139.6 million, equating to a book-to-bill ratio of 0.81:1, down from a 2018 average of 1.05. "You got to go back a few years for us to be at that level," Gundermann said when discussing fourth quarter results.
Linefit is also important work, and the 737 MAX was Astronics' single largest linefit program. Astronics said it supplies $95,000 worth of equipment on each aircraft, amounting to $4 million of monthly revenue.
Astronics is typical of the divide between Boeing and its suppliers. Boeing continues to pay dividends, pursue share buy-backs and take pride in not laying off any workers. Astronics reduced its workforce by approximately 50 employees. MAX fuselage supplier Spirit AeroSystems laid off 2,800 employees. Astronics has paused its share buybacks. "We have a responsibility to be a little bit conservative as managers of the company's assets," Gundermann said.
Even with letting some staff go, Astronics' margins are compressed. It is difficult to temporarily scale-down its business. "We have too much infrastructure in those operations that we have to maintain," Gundermann said.
Boeing is not yet supporting Astronics to maintain output, Gundermann said. "We are asking for certain accommodations to keep the production line going, frankly. We've not gotten a positive response to that." He expects the business to be in good shape once it is producing for about half of the MAX's last output of 42 aircraft per month.
Like other suppliers, Astronics has little visibility when Boeing will resume MAX production. Some analysts expect Boeing to ask suppliers to resume production in the spring in anticipation of rolling aircraft out later this year. Gundermann said Astronics has ongoing discussions with the airframer. But in general, it is reading and hearing similar things.
Boeing's mid-December announcement of stopping MAX production came with little warning to suppliers. Astronics in early November expected the MAX to resume service at or near year-end, and for production to increase from 42 airplanes per month to 47/month and eventually going to 57 by 2021. "Those expectations proved way off base. Instead, 42 aircraft a month have gone to zero. And 800 airplanes-plus remain grounded," Gundermann said.
As the MAX grounding continues, its impact becomes deeper and wider. The return to service date becomes more important but also less indicative of when the industry will return to normal, including aftermarket work. One large airline is pressing ahead with investments. American Airlines after the MAX grounding paused narrowbody "Oasis" retrofits but will resume them.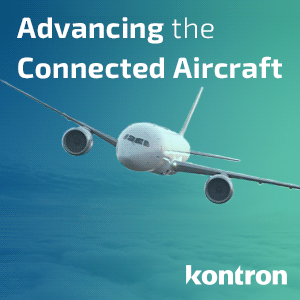 Despite the grounding, airline fundamentals were healthy; Southwest Airlines in January said it was not deferring any capital expenses.
The coronavirus may rapidly change conditions, however. Astronics is seeing slowing business with its Chinese airlines, which have cut capacity by around 75%, but is not overtly worrying. Other airlines are not yet putting off work. "We've not seen or had that virus fear used as an explanation for a lack of demand in the market," Gundermann said.
Nor is Astronics heavily concerned about its components from Chinese factories. Those do more "low-level assembly," Gundermann said. Tariffs were already prompting Astronics to diversify manufacturing locations. Astronics paid $5.9 million in additional tariffs last year.
The virus is growing the number of parked aircraft. Cathay Pacific for one is accelerating maintenance during this slow period so it can capture more demand once markets rebound. Yet the MAX aircraft that have been parked and will be for some time further are not seeing interior work and upgrades. "I can tell you nobody's doing that," Gundermann said. "Nobody's touching those airplanes."
Related Articles: