The customer experience. For some companies, this is just the customer service department, but at SEKISUI SPI the customer experience is delivering more than the customer can imagine along every step of their journey.
The experience includes all customer interactions with SEKISUI SPI. From a world class customer collaboration (customer service) team, engineers in appLab™, colour technicians in the designLab™, to manufacturing teams producing quality material, the customer experience is every moment of interaction with the SEKISUI SPI team.
As SEKISUI SPI developed their appLab™ and expanded designLab®, they recognized an opportunity for Bernadette Chupela to lead the SEKISUI SPI business in an exciting new direction. These service areas are not focused on products and process, but instead are designed for journeys of discovery and exploration. While they expect innovative solutions to come from these innovation centers, the focus is more on the experience than on any one specific solution. These departments require incredibly high levels of customer contact and interaction which Chupela had already begun to define.
Bernadette's career at SEKISUI SPI is truly a story of growth and promotion through development and dedication. With 24 years of manufacturing experience, she began her career at SPI in 2005 in International Customer Service, supporting all customers in countries outside of North America, and quickly moved up the ranks of SPI's customer service roles. Holding titles such as Customer Service Supervisor, International Sales Associate, Customer Service Manager, and most recently, Senior Customer Collaboration Manager, Chupela has honed her customer experience skills throughout her career at SPI.
One of her greatest achievements at SEKISUI SPI is transitioning the Customer Service department to a Customer Collaboration one, focused on not only serving the customer, but also working with them to create lasting relationships and unexpected solutions. Bernadette has always strived to ensure the customer experience is nothing short of exceptional.
"It's been an honor to work alongside someone who always puts the customer first in both head and heart. She continues to lead by example. She continues to inspire all of us to keep our customers at the forefront of everything we do. I am excited to see where she takes us next," said Ronn Cort, President & COO.
In June, Bernadette Chupela became Customer Experience Manager, poised to take the customer experience to the next level. As Customer Experience Manager, Bernadette has the freedom and flexibility to incorporate several disciplines of brand development, customer communication, and customer collaboration. She develops, manages, supervises, and oversees the many processes in SEKISUI SPI's appLab™ and designLab® innovation centers, coordinating between prospective and existing customers to successfully connect them with service brands. She is the first and last responsible when it comes to customer evaluation and feedback.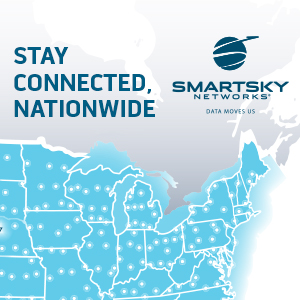 "I am thrilled to be taking on this new role and going out of my comfort zone to grow in a new direction. I look forward to learning from failures and embracing our successes. Most importantly, I get to continue to work across all departments with so many incredible folks that inspire me daily. I'm excited to encourage customers to visit our facilities in Bloomsburg and show them how our products can help them change their journey. My favorite part has always been building relationships with our customers, and this will remain as we share our enthusiasm for what we do, and help them to understand why SPI is such a special place. That is what truly creates the customer experience!" – Bernadette Chupela
About SEKISUI SPI  
SEKISUI SPI is a global thermoplastics leader that invents and manufactures specialized high performance plastics in small batches for boutique applications in aviation, mass transit, autonomous vehicle, and agricultural equipment markets. These KYDEX® thermoplastic materials help create products that are lighter, safer, stronger, recyclable, and environmentally sustainable – making the world a better place for future generations. SPI achieves this by investing in their people, process and products in ways that foster collaboration, caring, and a community of safety, where they lift each other up to achieve more than each person could achieve on their own. Fueled by a team of over 350 dedicated professionals, SEKISUI SPI delivers materials to more than 30 countries while continuing to invest and develop its manufacturing campuses in Bloomsburg, PA and Holland, MI.