Several days in Europe well spent came to an end, and it was time to make my way home from Amsterdam via Los Angeles on KLM. Though I had flown economy on the LAX-AMS leg, this time I held a business class ticket.
Check-in and bag check were quick and easy, with no line or wait. Security was likewise remarkably efficient, a hallmark of KLM's huge Schiphol hub. A brief stop at the airline's sprawling flagship international lounge was worthwhile, if for nothing else than to grab a drink of water and a quick bite to eat.
Boarding began on time, but pushback was delayed by thirty minutes due to an ATC delay.
Business class on KLM's big, beautiful Boeing 747-400 combi is split between the nose and the upper deck. Both are configured in a dense two-by-two configuration, with some singles in the nose. That included my seat, the exclusive 1A, with its crazy somewhat forward-facing view out the window and impressive cone of silence.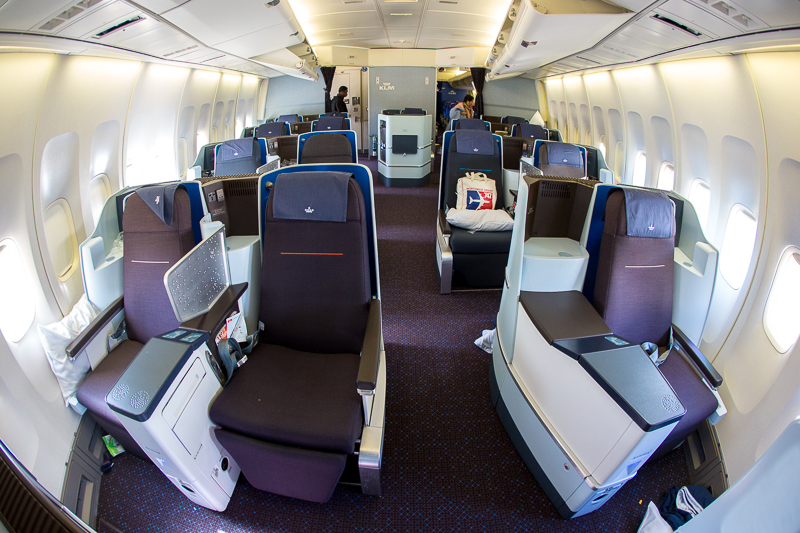 The lie-flat seat is outdated, but functional. Based on the popular Collins Aerospace (formerly B/E Aerospace) Diamond seat, it features 63 inches of pitch and 20 inches of width, making it on the narrow side. When fully reclined it extends into a lengthy 81.5 inches, far more than what I need. A tapered footwell wasn't a problem for me, though it may be for others.
It has many of the whiz-bangs now considered standard in international business: reading light, well placed international power port, intuitive multi-setting seat controls, and a large pull-out table.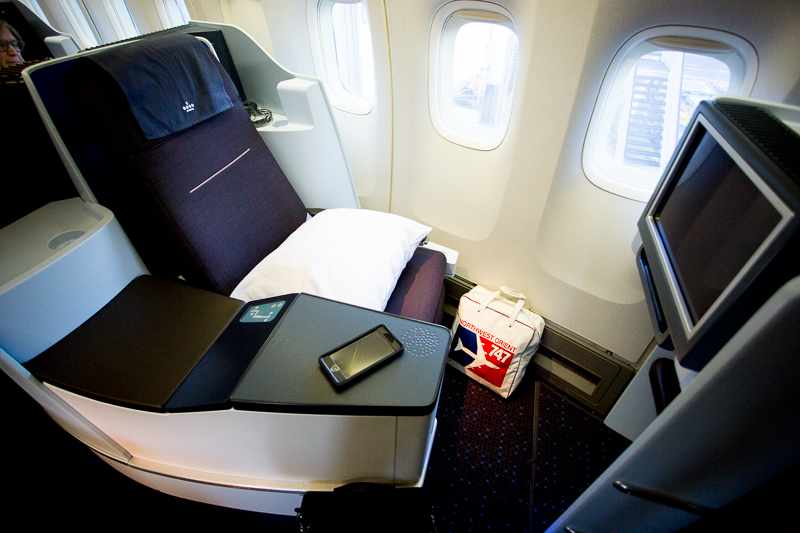 It also has a handful of drawbacks that are mostly age-related, including a low-res pre-HD TV and only one (occasionally temperamental) power port.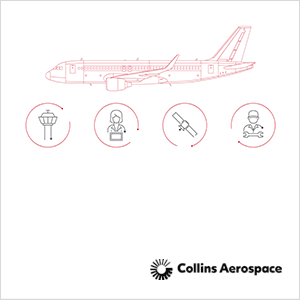 It also sorely lacks personal storage space. There isn't even enough room to store a small personal item like a phone or passport. KLM's newest business class seats, as found on its Boeing 787 fleet for example, appear to rectify a number of these issues.
Still, the seat was comfortable. The lounge setting was my favorite, best enjoyed while snacking on Dutch cheese. Sleeping wasn't difficult either, and the firmer cushion combined with a wonderfully soft duvet and pillow ushered me into dreamland for over half of the 11-hour flight.
The inflight entertainment screen is a well-proportioned 17 inches wide. It's an older Panasonic Avionics system, and controlled via a tethered remote. I caught a handful of movies and single-episode TV shows during the flight. Though the system was only modestly stocked with content (as in economy class), it was quite up to date with current releases and such.
The KLM-provided noise-cancelling headphones were above average.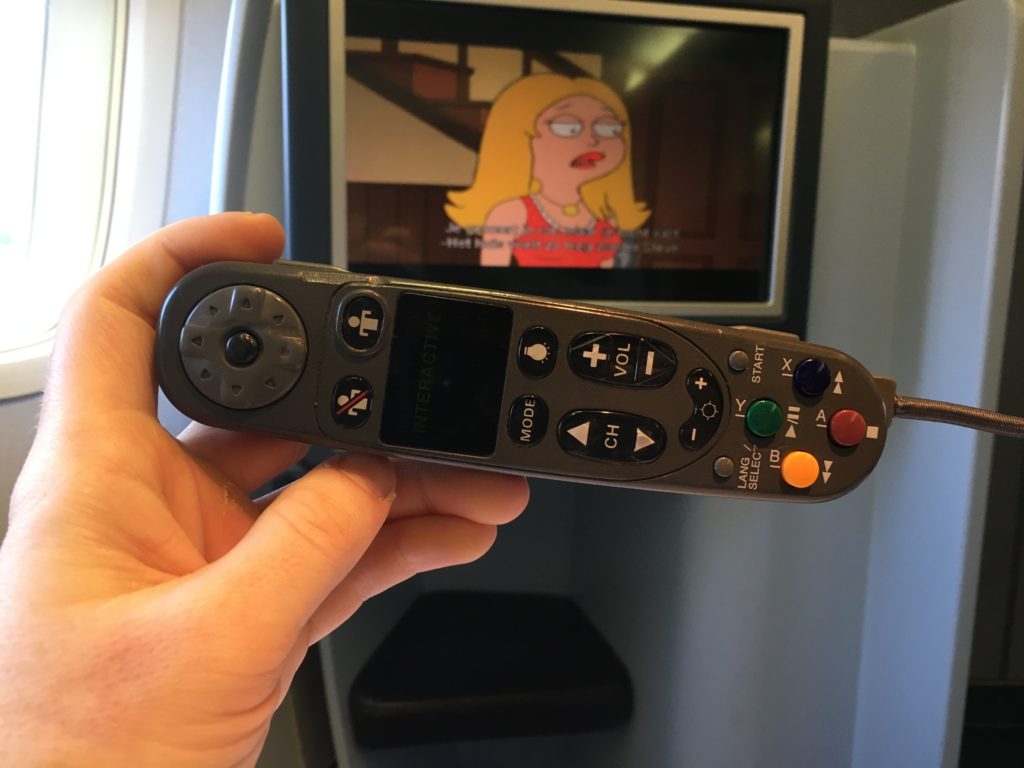 The plane has no inflight Internet, but it does offer streaming content over WiFi. It works well, and is stocked similarly to the seatback system (newer titles are on the seatback screens, however). Folks with iPads or larger tablets may prefer the resolution of their device to the screen in the seat.
Service began shortly after departure with a warm towel and a drink. I opted for a mocktail – fresh-squeezed orange juice with tonic water and lemon. A small appetizer of aged cheese followed in delightful Delft blue themed china. I took my time with the cheese. It was worth it.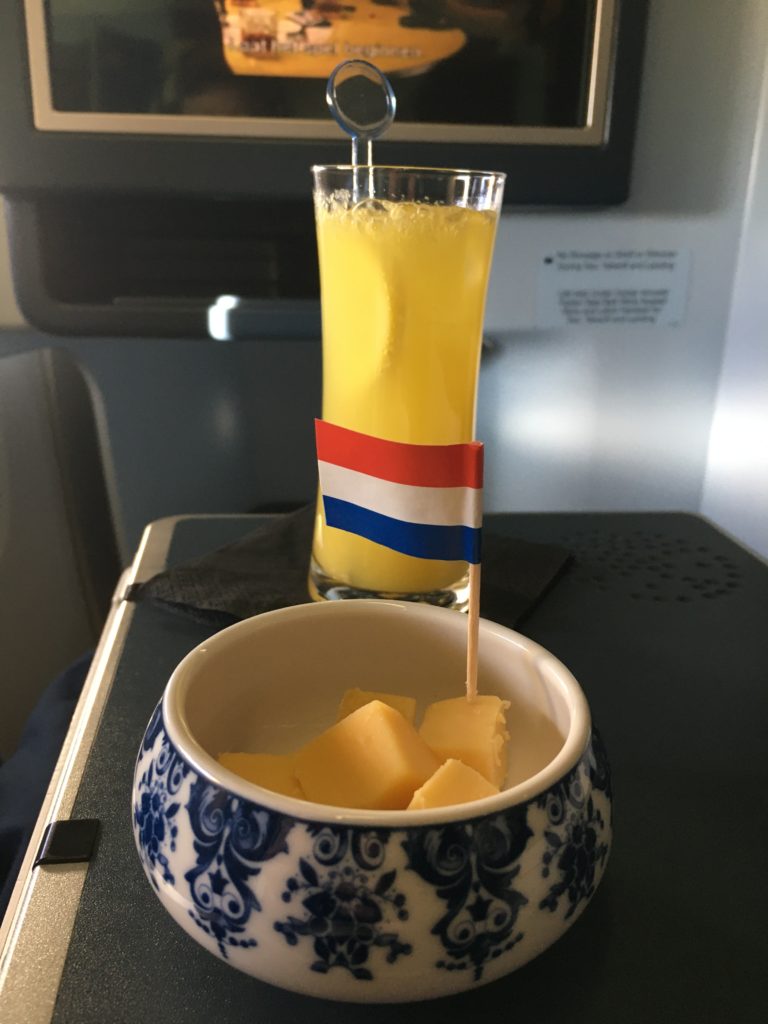 The first of two meal services began in earnest 45 minutes in, featuring an uneventful tomato soup and side salad. The main course came nearly an hour later: miso marinated chicken with carrot, potato puree, and Brussels sprouts. It lacked visual appeal presentation-wise, but it was delicious and satisfying.
A dessert sampler came quickly after, with a series of small bites. The service concluded with a mini chocolate KLM house, a nice touch.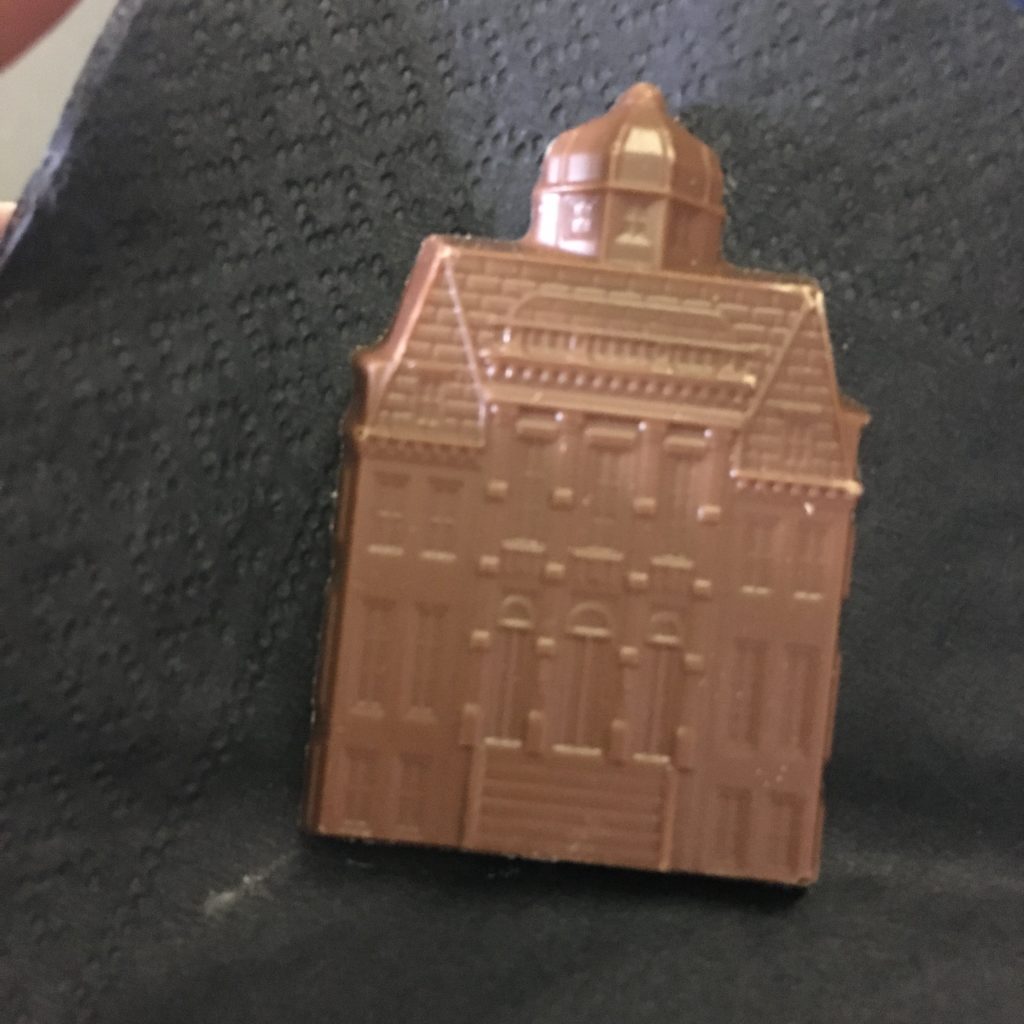 The second meal arrived 90 minutes before arrival, a small broccoli and wheat salad with an angus beef burger. The burger presentation left something to be desired; it had a very pale color. But once again it tasted just fine, especially after a sprinkle of crispy onions. It was complimented by a satisfying warm apple pie.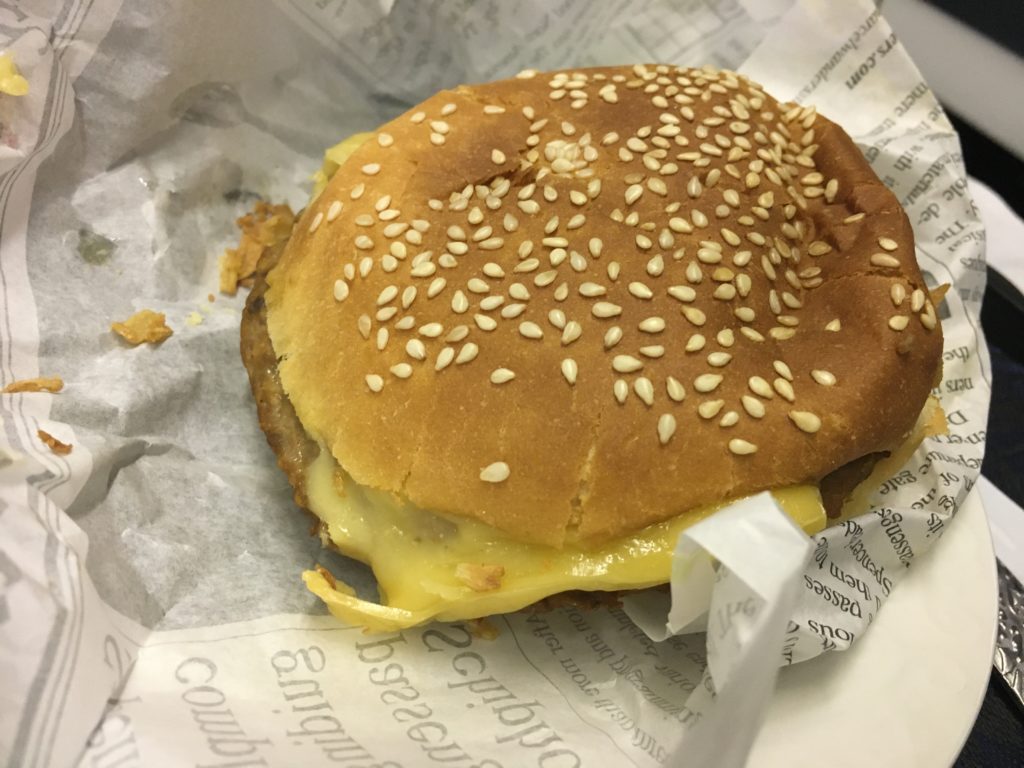 The classic liquor filled selection of collectible KLM Dutch houses were presented not long before landing, a classic parting gift.
The flight landed a bit late, but it did not matter to me because a lengthy connection to Seattle awaited. I took my time on the way out, enjoying the last few minutes on my favorite plane, the 747 jumbo. My checked bag appeared quickly on the carousel.
Overall, for AvGeeks, if you've got the money, it's worth it. For others, it won't disappoint, but it won't amaze either. There's better and newer products out there, including on KLM, which will be introducing its top-line 787 to LAX over the summer.
All images are credited to the author, Jeremy Dwyer-Lindgren
Related Articles: