Ten years after the disappearance of Air France Flight 447, and five years after the disappearance of Malaysia Airlines Flight MH370 which remains a mystery, the airline industry is still not tracking 100% of the global aircraft fleet.
The ICAO requirement that aircraft flying under normal operating conditions be tracked every 15 minutes or less went into effect in November 2018. But an IATA survey of members, conducted eight months ago, showed that only 70% of airlines operating flights in remote regions had implemented aircraft tracking solutions that meet the GADSS requirements. A few airlines that might not have been compliant at the time assured IATA they had plans in place and dates for compliance.
During the International Air Transport Association's Media Days recently in Geneva, IATA senior vice president, safety and flight operations Gilberto Lopez Meyer said it's difficult to get an exact number on compliant aircraft in part because of the exceptions accepted when GADSS was drafted.
He told Runway Girl Network:
We have tried to get the best numbers available. What we have seen is a delay in the countries implementing the requirement in their own national law.

[The way] the system works is that you have an ICAO standard; the ICAO standard obliges the countries and the countries make their own rules, laws, regulations to oblige the airline operators and the airports as well. We have seen that not all countries have been doing that on time.

Or some of the countries have said that they will implement [GADSS] at a certain date with some differences from the ICAO requirement, which they are allowed to do. The only requirement is that they need to notify ICAO of the difference of their own regulations.

So, the system is moving, relatively slowly, but in the right direction.
Some examples of exceptions include the world's most active airline markets. "Europe and US have said, 'Yes, we will comply, but with certain specific differences based on the availability of equipment and possibilities to upgrade equipment'," said Lopez Meyer.
"In general, nobody has said no. Countries can say no. Even if ICAO establishes a mandate, countries have the ability to say no to certain conditions. But nobody has said no."
Part of the reason for these exceptions is that GADSS requirements do not apply for airline operations in areas largely covered by air navigation services. "Most airlines are flying in areas where there is a system already available. Some airlines have 20-30% of their fleet – or even 10% – flying on those remote parts of the world and the rest of their fleet is flying in other areas where they don't have to do anything. So, it's really difficult to measure what is the status in terms of percentage of compliance to ICAO requirements," said Lopez Meyer.
"The industry generally is moving well. We are happy with that. But within the first and second quarter of next year we will do another survey to understand where we are and determine what countries or airlines need a little help or incentivize [them] to do just the normal aircraft tracking."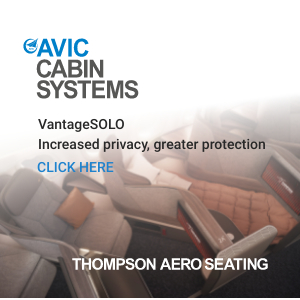 While public aircraft ADS-B tracking sites are gaining popularity and becoming a go-to resource for media and social media when something goes wrong with a flight, Lopez Meyer said this is not a reliable substitute for GADSS reporting, echoing comments made by SITAONAIR.
"Public information is not really accurate enough," he said. "It is a very useful external source of information because before we had nothing. But for the purpose of a permanent, professional aircraft tracking [solution], the systems that we have now, in some cases, are not accurate enough. Where they are accurate is when the plane is flying over Switzerland, for example. But when the aircraft is flying in the South Pacific, those sources of information are not enough."
The critical GADSS requirement, to prevent another aircraft disappearance like MH370, will not go into effect until 1 January 2021. The requirement for distressed aircraft tracking will require aircraft to be automatically triggered into reporting their position every minute when a set of distress parameters are met, or when activated by the pilot.
"Aircraft are traveling six nautical miles per minute, so if you have a precise location every minute, you reduce the search to a radius of six nautical miles. That is incredibly useful, because with every fifteen minutes, you are talking about a radius of 90 nautical miles. The automatic distress will allow us to reduce the area of initial search and rescue to six nautical miles with increased probability to locate the aircraft quickly and precisely," said Lopez Meyer.
The challenge for adoption is that it is a very expensive system to implement, said Lopez Meyer, and thus it is only being required on new aircraft.
Another challenge of GADSS is the multiple reporting requirements on aircraft position. If airlines are flying over a part of the Pacific Ocean controlled by the Hawaiian control center, for example, the flight must report to the control center, and to search and rescue, and to any other entity that the airline's regulatory authority has decided needs to be informed on the positioning of their aircraft.
"It's going to be very difficult for any airlines flying a single flight across multiple jurisdictions to have a way to communicate [their position]," said Lopez Meyer.
To resolve this reporting burden, ICAO has proposed the Location of an Aircraft in Distress Repository (LADR) system, which would be responsible for collection and distribution of aircraft positioning data.
"[ICAO] sent an official state letter, a few months ago, asking for voluntary contributions to create this repository for the benefit of everyone," said Lopez Meyer. "Several countries have agreed and IATA is going to contribute. So we solve the problem and we simplify the problem. We expect that it will be ready to operate fully by January 2021. We have a year to develop the system."
Still, Lopez Meyer acknowledged that even now an aircraft disappearance like MH370 is not impossible. "The final answers about [MH370] are not known. It is a very rare event. But what we have seen is that with the implementation of the new system, we are much better than we were before MH370. That [type of event] can happen, but it will be much more rare to happen because of the implementation of normal aircraft tracking. We are much better off than where we were before MH370, because many airlines trying to understand what happened [on MH370], have made the decision to implement tracking even before the mandate," he said.
"It has been very difficult to measure where we are, but we expect that for the next survey it will be better than eight months ago. It's an important investment, and the airlines understand that it is important. I don't see a reaction against it, but it is just a matter of time."
Related Articles: