SIMONA AMERICA Group, the managing entity for SIMONA subsidiaries in North America, announced today that Molly Bridger has been promoted to vice president of marketing, effective January 2, 2020.
Ms. Bridger joined SIMONA in 2016, and was named group director of marketing communications in 2019. In her role as vice president, Ms. Bridger will be responsible for leading the development and overseeing the execution of marketing communications, advertising, public relations and sales support strategies for all brands within the SIMONA AMERICA Group. These brands include SIMONA AMERICA Industries, SIMONA Boltaron and SIMONA PMC. SIMONA AMERICA Group will account for more than $160 million in sales for 2019.
"We are proud to announce Molly's promotion to vice president," said Lawrence Schorr, SIMONA AMERICA Group CEO. "Molly has done a fantastic job of establishing a robust and effective marketing group in Atlanta that has significantly helped raise the profile of the SIMONA AMERICA Group and its subsidiaries."
"I'm excited to play a key role in furthering the success of this company and our brands, which grow in significance each day. I have the pleasure of being supported by talented and dedicated associates and believe our efforts have only just started to make an impact. There's so much more we can do to position ourselves as leading suppliers to the industry, and we are grateful to have continuous support from our organization to do it," said Ms. Bridger.
She will remain based at the SIMONA AMERICA Group sales and marketing headquarters in Marietta, GA.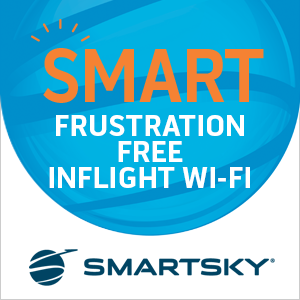 About SIMONA AMERICA Group
SIMONA AMERICA Group is part of SIMONA AG, one of the leading producers and development partners in the field of thermoplastic products with production sites and sales offices around the globe. The SIMONA AMERICA Group is comprised of the companies SIMONA AMERICA Industries LLC., SIMONA Boltaron Inc and SIMONA PMC LLC. SIMONA AMERICA Industries, Archbald, PA. produces thermoplastic sheet, solid rod and welding rod made of PE, PP, rigid and expanded PVC as well as fluoropolymers including PVDF, E-CTFE and PFA. The product range provides consistently high quality solutions for the chemical process and semiconductor industries, orthopedic and prosthetic device market, as well as for applications in outdoor playground structures, signage, furniture and the marine industry. SIMONA PMC, Findlay, OH. is an extrusion company specializing primarily in the manufacture of plastic sheet products including TPO, Naugahyde and Vinyl ABS used in recreational vehicles, agricultural, and industrial applications.
The SIMONA AMERICA Group is managed by one management and technical leadership group and is poised to streamline and improve its North American operations and position itself for future growth, including by further acquisitions. SIMONA AMERICA Group annual sales of approximately 160 million USD and employs 132 people.
About SIMONA AG – Global Thermoplastic Solutions
SIMONA AG is one of the leading manufacturers of thermoplastic products, with production facilities and sales offices around the globe, as well as being an acknowledged development partner within this field. The company's product portfolio includes semi-finished parts (sheets, rods, profiles, welding rods), pipes and fittings as well as finished parts. SIMONA employs approx. 1,350 people worldwide. The Group manufactures 35,000 products in Germany and abroad, offering best-in-class solutions tailored to a wide range of applications: in the chemical processing industry, in the water, energy and commodities supply sector as well as in the field of mobility, construction and environmental technology. Annual production exceeds 130,000 tons. SIMONA AG is a stock corporation listed in the General Standard. The company's registered office is in Kirn, Rhineland Palatinate (Germany).