After spending nine months in Russia as a graduate student, I was looking forward to returning home for the holidays. I checked Skyscanner to see what my options were, and found a 19-hour, two-stop trip departing three days later on Aeroflot from St. Petersburg, Russia to Boston for a mere $350. I was redirected to CheapOAir for the actual purchase, which went smoothly, and I was ready to go.
I arrived at the airport four hours before the St. Petersburg-Moscow leg of my journey, scheduled for 5:50am. Check-in was quick, but Aeroflot is vigilant about the size of carry-on luggage. My bag fit in the sizing bin except for the handle, so the attendant took a picture of the bag with a tape measure to demonstrate that it did in fact fit, other than the handle. She sent it to her manager who approved it a few moments later.
The 1:20hr flight aboard an Airbus A320 was comfortable. Aeroflot attendants barely had time to serve us all a quick breakfast of plain yogurt, a mini-muffin and a ham sandwich before we began our descent.
My two-hour layover at Moscow's Sheremetyevo International Airport didn't give me much time to change terminals and pass through Russian border control, which has a reputation for being unpredictable. Luckily, the process went smoothly and before I knew it I was off to the inter-terminal train and my gate.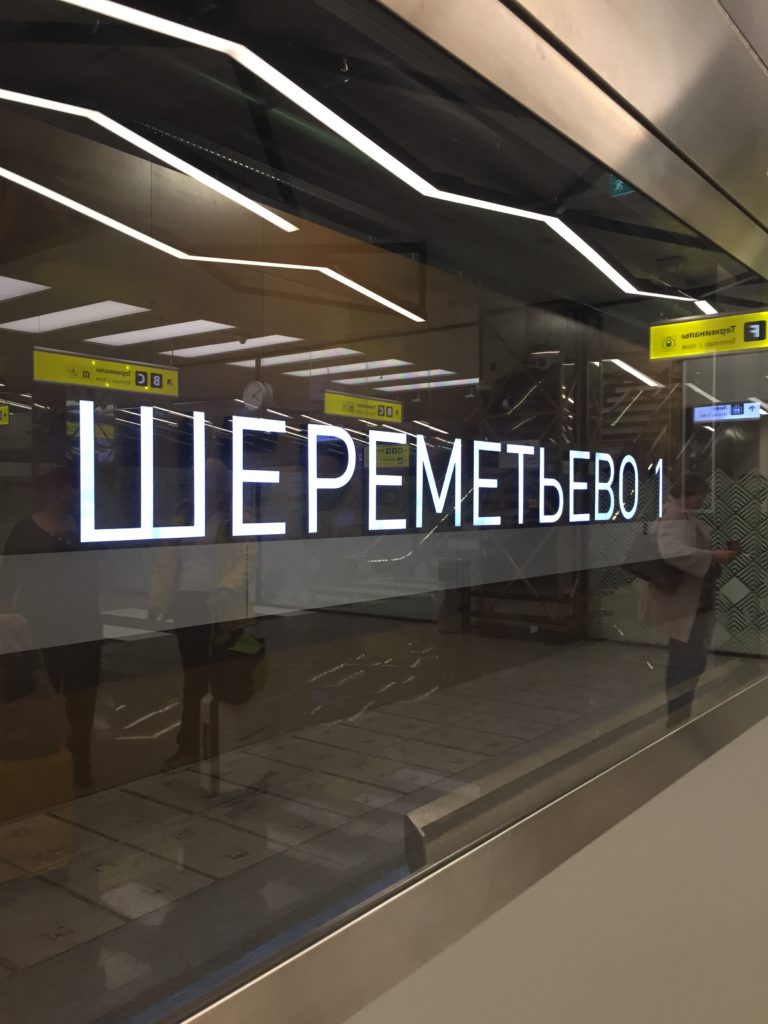 As I walked through the international departures terminal at Sheremetyevo, I was impressed to see two different capsule hostels between gates, plus many appealing restaurants including one of two TGI Fridays locations in the airport.
I would have loved to explore, but my flight started boarding shortly after I reached my gate.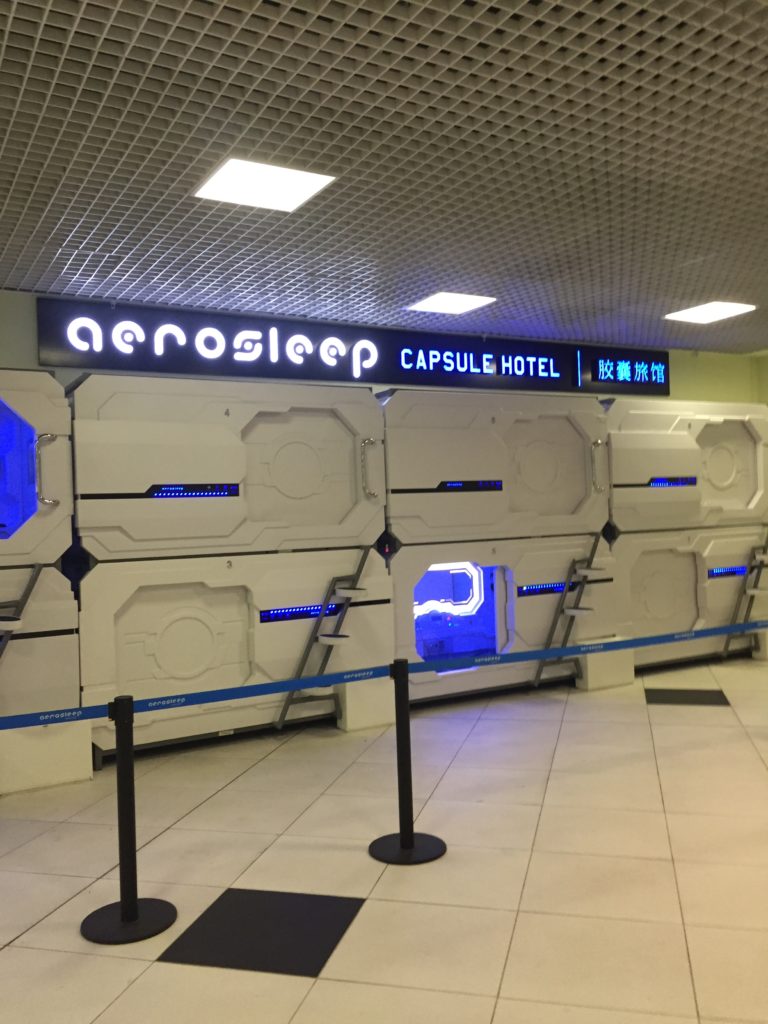 As I boarded Aeroflot's 10:15hr flight from Moscow to New York JFK, I was impressed by the modernity of the generously-sized Boeing 777-300ER cabin.
I immediately felt at ease, and made my way back to seat 44G. A simple blanket and pillow were on the seat. After takeoff, flight attendants distributed headphones for the seatback IFE system, as well as menus (!!), and amenity kits with slippers, a sleep mask, hand moisturizer and earplugs.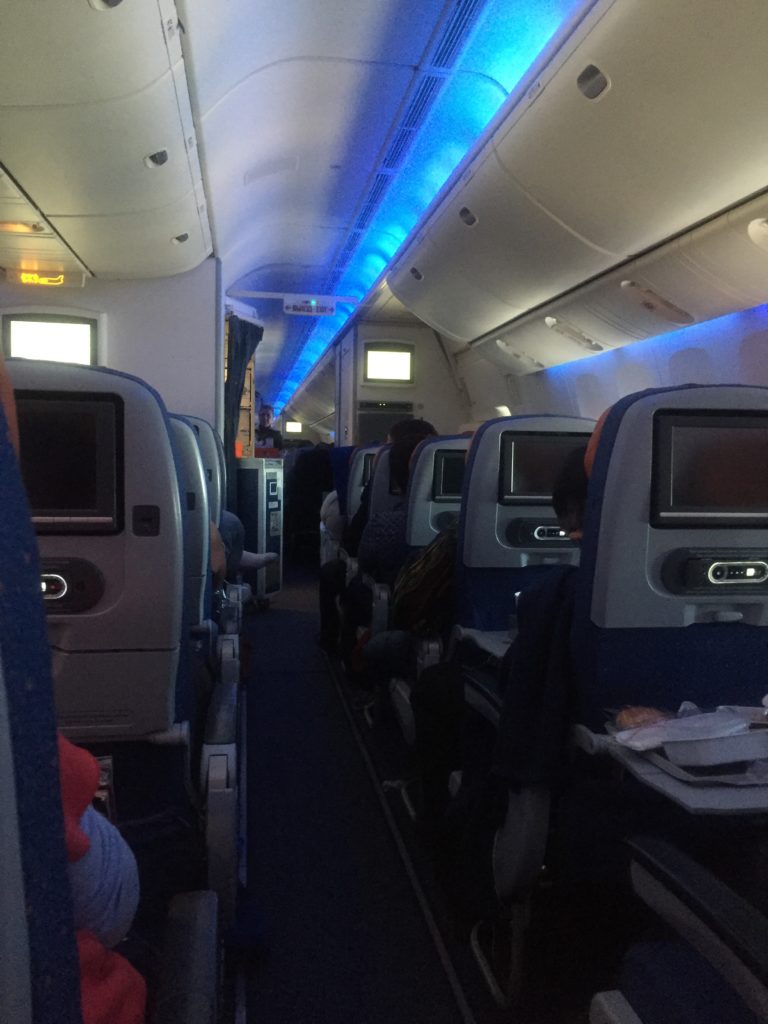 Aeroflot provided an ample variety of entertainment options in Russian, English and Chinese languages. Among the English-language choices were multiple TV series of all genres, films (my neighbor watched Once Upon a Time in Hollywood, and I chose Dr. Zhivago), children's programming, audiobooks, music, city guides, and shopping.
A moving map allowed us to monitor our progress in real time. Adjacent to the screens was a USB jack to charge our devices. Aeroflot is clearly working very hard to keep passengers entertained on its lengthier flights.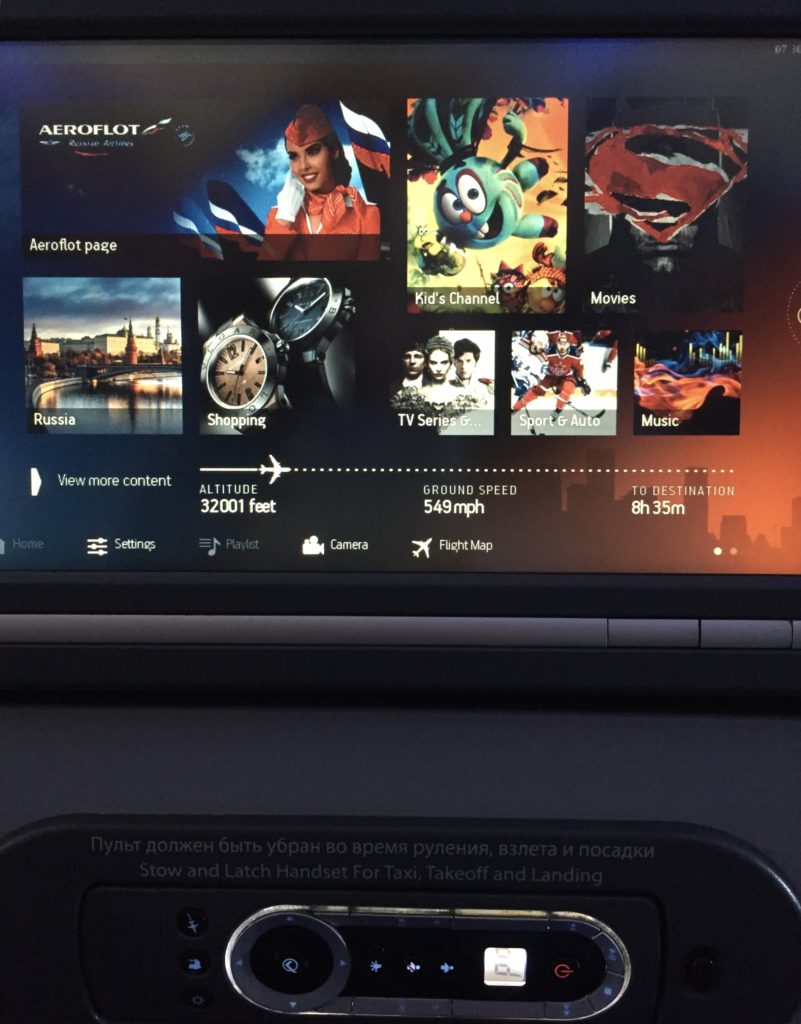 In addition to a traditional beverage service, there were two meals offered on the flight. For the first, we had a choice between chicken or lamb stew, both accompanied by pasta and assorted vegetables. An appetizer of chicken breast with couscous, eggplant and a cherry tomato was a delight, as was the dessert of apricot cake with walnut.
For the second meal, passengers had a choice of pasta with cheese and tomato sauce or pasta Bolognese with turkey. Dessert comprised of a fortune cookie and a small Alyonka chocolate bar (a Russian favorite).
Both meals came with a roll, cheese spread, butter and rye bread.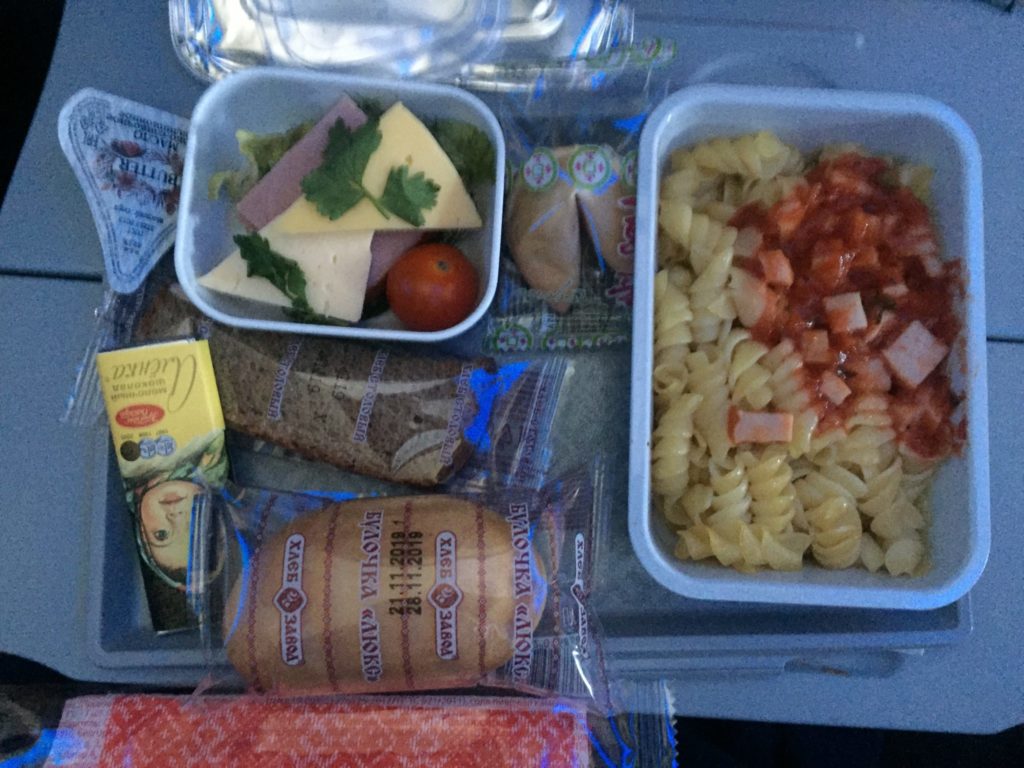 A strange and surprising highlight of the flight was my trip to the bathroom about an hour before landing. In addition to offering the basic amenities for an economy class lav, Aeroflot provided hand lotion and a little wicker basket full of sealed purple packages containing a complimentary toothbrush, toothpaste and a toothbrush cover.
Little touches like these made the flight feel luxurious, even for those of us in coach.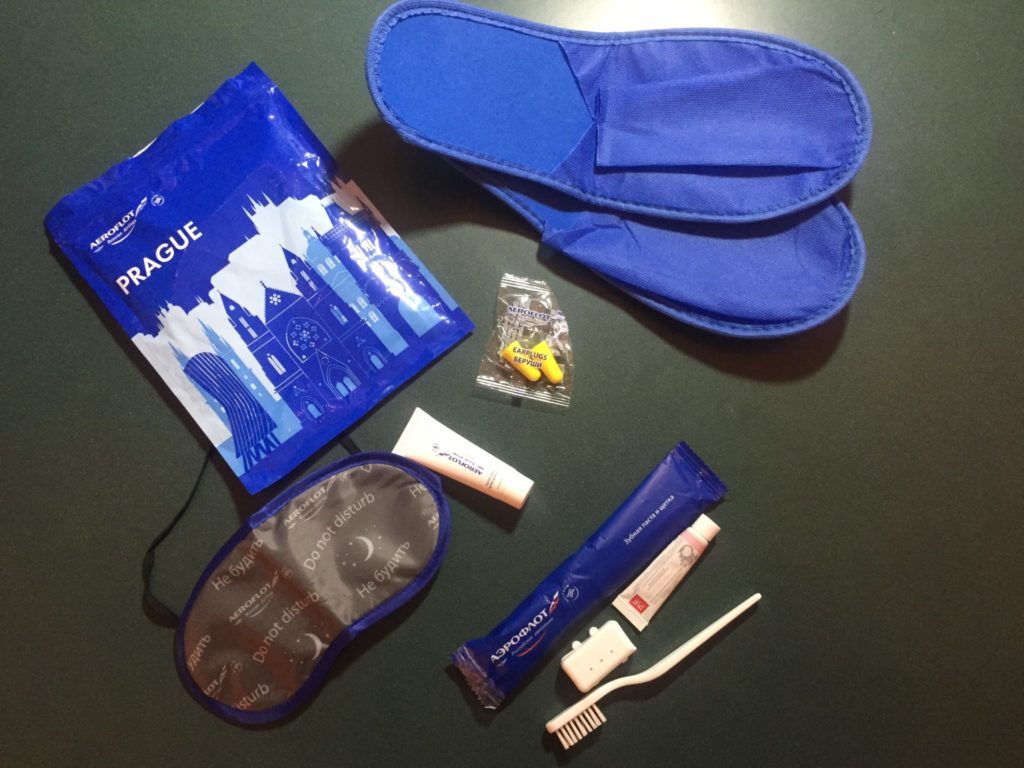 Landing was seamless as was the trip through border control and customs at JFK. As I boarded the inter-terminal train, I struck up a conversation with a Russian gentleman who had been on my flight from Moscow.
Our connecting flights departed from neighboring gates, so we walked over together. It turns out he had spent five years working on the railroad project that is at the core of my dissertation in Russia. It is a relatively obscure and under-appreciated Soviet-era project, so I was slightly starstruck and he was flattered and pleased to hear that his work was appreciated by an American all these years later.
Such moments of airport serendipity make trips like this one unforgettable.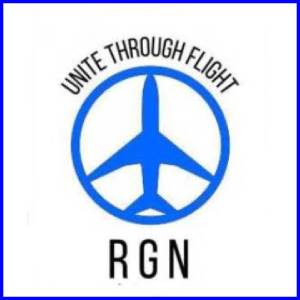 We exchanged email addresses and hugged goodbye as I boarded the last leg of my 19-hour journey. This flight lasted a little over an hour. JetBlue's Embraer E190 was simple but felt modern and sturdy. If passengers hadn't already noticed how much legroom our seats had (I did), there were flashing ads on the seatback screens to point it out to us. The flight attendants had just enough time to distribute small bags of complimentary Cheez-Its or cookies and drinks before we began our final descent into Boston.
Overall, this trip stands out for its speed and convenience and for what felt like discernible improvements in the customer experience from nine months earlier, when I took the reverse route from the US to Russia. The enhancements were particularly noticeable on Aeroflot's flight from Moscow to New York.
The whole 19-hour journey cost an extremely affordable $350 – and I had purchased my tickets just three days prior to departure! It left me with the sense that this trip constituted a true luxury budget travel experience.
All photos credited to the author, Donna D'Aleo
Related Articles: