Fifty-nine airlines from around the globe have voluntarily committed to the International Air Transport Association's "25by2025" initiative to deliver better gender representation in the airline industry.
Under the program, IATA member airlines agree to collect data on key metrics: the number of women in senior positions as defined by the airline; the number of women in underrepresented areas within the airline, such as pilots, maintenance and engineering; and the number of nominations and appointments to IATA governance groups.
Crucially, they agree to work towards a minimum 25% female representation by 2025 or a further 25% improvement in representation for those carriers that already meet the minimum.
For its part, IATA will measure and report on the number of women in senior positions, and the number of women represented in industry meetings. The findings will be shared during IATA's Annual General Meeting and Air Transport Summit in June 2020 in Amsterdam.
The 59 airlines that have announced their participation in 25by2025 to date represent 30.24% of passenger traffic, and include low-cost and full-service carriers.
"Our passengers come from all walks of life, represent different cultures and genders and yet, the industry itself does not represent the diverse world we live in today. We know this needs to change. I welcome the 59 airlines that have committed to 25by2025. It's an encouraging step forward in this important journey and I look forward to many more joining the campaign," said IATA Director General and CEO Alexandre de Juniac this week at the association's annual Global Media Days  in Geneva.
The fact is that gender diversity is good for business. IATA cited the McKinsey report "Women Matter" which found that companies with women leaders at the top echelons perform best. IATA also wants to ensure the airline industry appeals to its customer base, and women are influential in making travel booking decisions.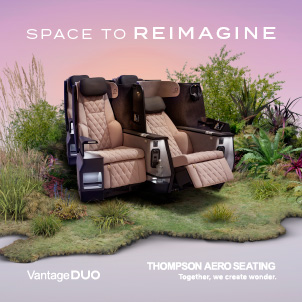 A lot of men also support the 25by2025 program, as they "see the need to have a variety of opinions and skills at senior levels which women can bring to the table", IATA director: learning and development, Jane Hoskisson told Runway Girl Network in an interview in Geneva.
That is good news. Women have been ready to rise in aviation for decades. They have been doing the work, even if they haven't been getting the recognition. They have had to put up with pressure conditions that male peers don't have to deal with.
"The industry is diverse in so many ways … yet there are some systemic issues that we need to address to make it truly diverse and inclusive," said Hoskisson
One of those systemic issues is the pterodactyls still circling around us, even at events like IATA Media Days. During one of the breaks, two fellow reporters standing behind this reporter laughed at the prospect of bringing more women into aviation. A retrograde attitude on their part, but perhaps unsurprising.
But equal work also demands equal pay. Hoskisson said wage parity is not in the scope of the 20by2025 initiative, but noted that some airlines are required to report on this by their governments.
Related Articles: