SEKISUI America Corporation, the regional headquarters in North America for SEKISUI CHEMICAL CO. LTD. in Japan, announced today that the company has successfully completed its acquisition of AIM Aerospace, based in Renton, WA. The company will also transition its name to SEKISUI Aerospace.
"The acquisition of SEKISUI Aerospace continues SEKISUI's commitment to investing in growth markets with high-quality and principled companies that share our corporate values," said Ian Moran, President, SEKISUI America Corporation.
"The addition of SEKISUI Aerospace creates new value for our shareholders, customers, communities, and employees. I look forward to working with the SEKISUI Aerospace team as they will both contribute to and benefit from the scale, capabilities and diversity of SEKISUI America Corporation's companies."
Founded in 1988, SEKISUI Aerospace is a leading designer and producer of highly engineered advanced composite structures, systems, engine components, assemblies, and thermoplastic technology for the aerospace industry. With more than 1,000 employees, the company operates manufacturing centers of excellence as well as a research and technology center at locations in Washington and Iowa. SEKISUI Aerospace is a fully integrated, diversified composites supplier and includes Quatro Composites.
"Through the relentless efforts of our skilled employees, SEKISUI Aerospace has successfully positioned itself on key growth programs in structures and engine components on both Boeing and Airbus platforms. We deliver innovative solutions to complex problems as one integrated platform," said Chief Executive Officer, Daniele Cagnatel. "We are excited to join the SEKISUI Group and plan to leverage their strong industrial, material, and manufacturing expertise to further enhance our capabilities, as well as utilize their global presence to better serve our current and emerging customer needs."
With this acquisition, SEKISUI America Corporation will oversee ten companies in 24 cities across North America.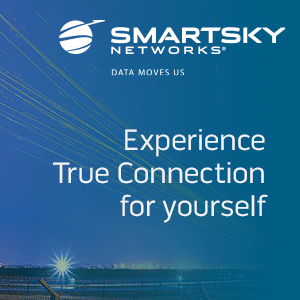 About SEKISUI Aerospace
SEKISUI Aerospace, formerly known as AIM Aerospace, is a leading designer and producer of advanced composite structures, systems, engine components, and thermoplastic technology for the global aerospace industry. The company's multiple and highly complementary capabilities allow the delivery of products to its customers with optimal cost, quality, and delivery. SEKISUI Aerospace has been manufacturing and engineering products for the aerospace and defense markets for over 30 years. Based in Renton, Washington, SEKISUI Aerospace is currently executing a strategic plan to build its business through strategic investments in further capabilities, customers, and platforms.
About SEKISUI America Corporation
SEKISUI America Corporation (SAC), located in Secaucus, NJ, serves as the regional headquarters for SEKISUI's North American companies. SAC's parent company is SEKISUI CHEMICAL CO., LTD, headquartered in Japan. Its 26,000 employees work in over 200 companies in 21 countries, aiming to improve the lives of the people of the world and the earth's environment. The group conducts business in the fields of residential and social infrastructure creation and chemical solutions. Since its founding in 1947, the SEKISUI CHEMICAL CO. LTD. has dedicated itself to contributing to social development and environmental improvement and was recently selected as one of the Global 100 most sustainable companies. SAC represents the commitment, strength, and principles of SEKISUI CHEMICAL CO. LTD. products and people in the United States, Canada, and Mexico.
Featured image credited to istock.com/JakeOlimb