The manual lifting of passengers with reduced mobility (PRMs) can be dangerous for airport service personnel and an incredibly unpleasant experience for the passenger. Yet manual lifting on board aircraft is still prevalent in commercial aviation. Various medical lifts are available to airlines, including a new nextgen PRM Transfer Lift from Prevalis.
In a one-on-one interview with Prevalis PRM consultant Brian Roquas, wheelchair user and accessible aviation consultant Mary Doyle learns about the new product, and why the Rotterdam-based company believes it's essential to offer a safe and dignified way to position PRMs into their aircraft seat, while ensuring assistance staff are not injured.
Mary Doyle: How did the Prevalis Transfer Lift come about?
Brian Roquas: We were approached by a local staff union who has seen an increase in back problems and sick leave due to manual lifting. And the union wanted to follow the Australian and NZ staff guidelines, who have a 'no lifting' policy, so they approached us to develop a device to eliminate manual lifting. And manual lifting is not a dignified way to service PRM passengers who can easily be bruised or injured so we hope we have tackled that issue as well.
MD: How long did the development of the Prevalis lift take?
BR: The product took two years of development and it went live this year.
MD: What design input was received from the disabled/PRM community? 
BR: From our network we worked with PRMs and disabled consultants on the issues they faced, especially around the comfort of the sling, which is much less rigid than medical slings and we learned a lot from them. Also the developer we used had a lot of medical experience and with the PRM service provider here in the Netherlands, this is where we got our knowledge from. The aviation space is very different from the hospital space, and this provided its own design challenges.
MD: Tell me how the Prevalis lift is different to other PRM lifting solutions
BR: The lift can be used on both sides of the aircraft which is unique, in smaller aircraft, in smaller aisles and our sling position is upright and made from a smoother material. There is one strap for the legs instead of two, which removes the need to the PRM to separate their legs, which can be undignified. Passengers have been very optimistic about our sling and happy with the one strap. The lift allows access to window seats too.
MD: Is this is the first of its kind in aviation?
BR: There are similar products in use, however we believe Prevails is the next generation as it can be used on both sides aircraft, which is a first for a lift like this.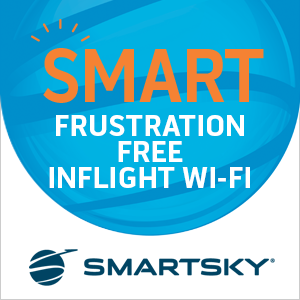 MD: How comfortable is it and easy to use?
BR: The sling position has the passenger seated in an upright position which mirrors the aircraft seat position. There is minimal contact to place the PRM onto the sling, but we cannot avoid all contact, and there is one strap for the legs. The passengers can go from the sling at the cabin door to their airline seat in around five minutes if boarded first, ideally, as this allows free movement of the lift above the assigned seat, and the row behind. The lift is easy to use by service staff and transfers become quicker with regular use and experience. We have seen from the teams that use the lift the time is not impacted, we hope the staff will use this and see the benefits to themselves and passengers.
MD: How many lifts are in operation?
BR: We're a young business and have six lifts, Gatwick, Amsterdam, Eidhoven, Copenhagen, testing in Dublin and Glasgow, Italy and Greece will be next. It's still a small community of PRMs we are serving, if you look at the increased numbers of PRMs each year, we hope this is a good solution for them. It's also a learning curve for the passenger and assistance teams as currently you need to pre order a lifting device 48 hours in advance or it can not be organized but the Prevalis lift can be used ad-hoc, understanding the logistical challenges at the airport.
MD: What is the plan for this product and future PRM products from Prevalis?
BR: We're very committed to improving the accessibility for the disabled traveller. We would also like to see a new aisle wheelchair, as we believe we can improve this so it is much more convenient for the traveller. You can find Prevalis at www.prevalis.nl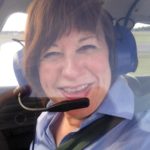 About the Author:
Mary Doyle is founder of Rocket Girl Coaching, helping people take on their most important challenges, find exciting new directions, make brave choices, and turn them into an outrageous success. Mary is also a wheelchair user and accessible aviation consultant, with a 20-year engineering management background, which took her all over the world. Mary is also a solo pilot, and ambassador for Flying Scholarships for Disabled People. She's passionate about the customer experience, inclusion, human potential and technology.
Related Articles: