At the IFTM Top Résa exhibition, the meeting place for tourism professionals both based in France and abroad, French bee, France's first low-cost and long-haul airline, is pleased to present the 3D capture of an A350, thanks to the Californian start-up Matterport, a world leader in immersive 3D technologies.
This innovative partnership between French bee and Matterport transports passengers into a new era of tourism, a sector particularly challenged by the increasing influence of the internet, changing consumer booking habits. It is also in line with French bee's desire to use new technologies such as VR and 3D models to stand out in an ultra-competitive market.
From the cabin to the cockpit, the 376 economy class seats and 35 premium class seats materialize before the eyes of travelers, travel agents and aviation specialists. Thanks to Mattertags, French bee also provides curious travelers with points of interest where they can access additional information on the characteristics of the company's aircraft.
Sophie Hocquez, Commercial Director of French bee commented: "I am very proud of this partnership, which considerably enriches the way we present and promote our offer to travellers, who are eager for new consumer experiences and the most complete transparency on products. We now have at our disposal a unique 'something extra' of which, we are convinced, will make a difference."
James Morris-Manuel, EMEA Director of Matterport, also stated: "Capturing the latest generation A350 aircraft for a company as dynamic as French bee is a major step in our development strategy in the French tourism sector. I am particularly pleased to present such a modern and technical object on our platform, and I firmly believe that this partnership marks a turning point for our 3D technology."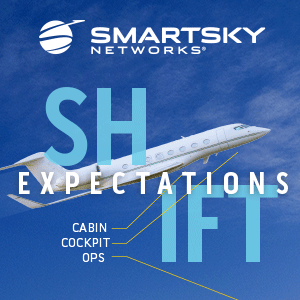 About French bee
France's leading low-cost long-haul airline, French bee (formerly French blue) is a subsidiary of the Dubreuil Group. The company offers from Paris-Orly 4 10 flights per week to Reunion Island, and 3 flights per week to Tahiti, French Polynesia, and San Francisco in the United States.  From June 10, 2020, French bee will also connect Paris to New York. French bee operates a fleet of 3 Airbus A350 aircrafts under the French flag.
About the Dubreuil Group
The Dubreuil group generated consolidated sales of €2.017 billion in 2018 and forecasts a 9% increase in sales over the course of 2019. Distribution activities account for two thirds of revenue and Aviation for the remaining third: Automotive (36% of revenue), Construction Equipment (11%), Energy (9%), Agricultural machinery (9%), heavy goods vehicles (1.5%), hotels and real estate (0.5%), and air transport with Air Caraïbes and French bee (33%).
About Matterport
Matterport is a world leader in immersive 3D technology. The innovations developed by the company allow professionals to scan, create and easily share models of 3D spaces. These navigable virtual tours are presented in a photorealistic digital format developed exclusively by Matterport.